Find the Best First-Time Homebuyer Programs for Your Mortgage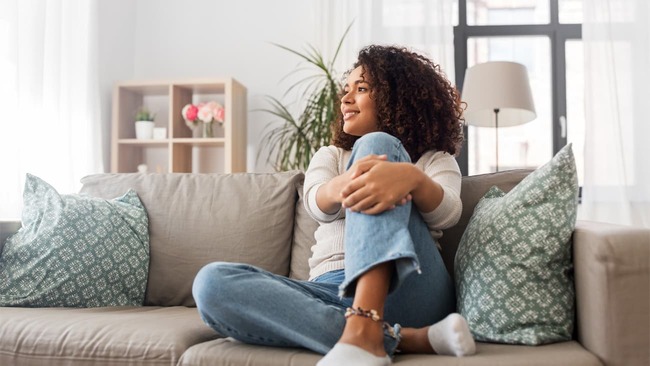 Published May 19, 2022
First-time homebuyer programs are designed to make buying a home easier. These programs allow potential borrowers to reduce their upfront costs and protect financial health for the duration of the loan. From down payment and closing cost assistance to accessible loan qualifications and interest rates, first-time homebuyer programs are an invaluable resource for inexperienced and new homeowners. 
That said, not all programs and incentives are created equal. These programs can be difficult to research because they are usually managed at the state and local level. Speaking with a dedicated mortgage consultant can help ensure that you qualify for these programs. This is the best way to find a first-time homebuyer program for your specific situation. If you don't find what you need in the below article, take five minutes and fill out our quick form. We're ready when you are.
Common first-time homebuyer requirements 
First-time homebuyer requirements will vary by state and program. Still, most require potential borrowers to meet a handful of qualifications. This includes a mix of qualitative factors, like not having owned a home, and quantitative considerations, like income, credit score, and debt-to-income ratio. 
A first-time homebuyer has not owned a principal residence for at least three years.

Single parents who have only owned a home with a former spouse qualify as first-time homebuyers.

Folks who own mobile homes not permanently affixed to a permanent foundation qualify as first-time homebuyers.

Most first-time homebuyers should have a credit score of 620+, but exceptions exist.

First-time homebuyers will need to provide proof of income or funds.

Most first-time homebuyers will need to provide employment verification. Self-employed first-time buyers will need to supply significant additional paperwork. 
Note that government programs, including the FHA, VA, and USDA, will have their own qualifications.
Not sure if you qualify as a first-time homebuyer? Get in touch. We're happy to talk through common criteria and assess your individual needs. While we're in touch, we can also help research specific loan and assistance programs for which you may be eligible. Schedule an appointment or give us a call at (866) 889-6896.
Types of first-time homebuyer programs
First-time homebuyer programs are available in many forms - for both conventional loans and non-conforming loans. Some programs help new buyers with down payment and closing costs, while others provide federal tax credits to offset certain monthly expenses. Here are the five most common types of first-time homebuyer programs you'll encounter as a new prospective buyer.
Down payment assistance
Down payment assistance is designed to help new home owners cover the cost of their down payment. For most first-time homebuyers, the down payment is the hardest hurdle to cross. These buyers are already comfortable paying a monthly housing fee, but saving for the down payment can be prohibitive for some. Down payments can be as low as 3% with certain lenders, but that cost can still prevent potential buyers from investing in a property. 
Down payment assistance (DPA) is available in the form of loans and grants. DPA loans are often structured as a second mortgage, which must be paid off at the same time as the primary mortgage. These loans are sometimes forgiven after a pre-set number of years. DPA grants, on the other hand, are a bit more forgiving. These financing tools do not need to be repaid. The most recent form of DPA is called the Downpayment Toward Equity Act, which provides up to $25,000 in grant money to cover down payment and closing costs for low-income buyers. 
Most DPA programs are managed at the state or local level, so available first-time homebuyer grants will vary by location. If you're not sure how to start your DPA grant or loan search, let us know. We can help with the research needed to get you in a DPA program that fulfills your needs.
Closing assistance
Closing assistance provides financial aid for costs associated with closing a loan. While prospective buyers are likely familiar with required down payment costs, few consider the cost of closing when house shopping. Closing costs are typically 3% to 6% of the total principal cost of the loan. In many markets, those percentage points can add up – and possibly prevent first-time buyers from purchasing property.
As with down payment assistance, closing assistance is available in the form of loans and grants. These are often managed at the local or state level, so let us know if you'd like to begin your search. Our dedicated mortgage consultants can help you find a closing assistance program to offset your costs.
Tax deductions
First-time homebuyer tax deductions allow homeowners to write off certain expenses associated with purchasing a home. This can help lower taxable income, resulting in fewer taxes paid over the course of a year. Available tax deductions and credits change frequently. The First-Time Homebuyer Act of 2021 is the latest tax incentive for new buyers. This act raises the first-time homebuyer tax credit from $8,000 to $15,000, though not everyone qualifies. 
Even if you don't qualify for the latest tax incentive programs, most first-time homeowners will have the option to deduct mortgage insurance premiums and the cost of interest paid during a year. As with other forms of assistance, tax deductions are often managed locally. 
Government-backed loans
While government-backed loans aren't only for first-time homebuyers, they are extremely valuable for those who need additional assistance. These loans have more accessible qualifications, which means people with poor credit and without the funds for a down payment can benefit. The United States government currently offers three types of government-back mortgage options: VA loans, FHA first-time homebuyer loans, and USDA loans. The Department of Housing and Urban Development also offers a HUD home first-time buyer program.
While loans from these agencies have different requirements, they are functionally similar. The mortgages are backed and insured by each respective agency, which means they pose less of a risk to lenders. Lenders, in turn, are then more likely to accept more favorable terms for the borrower because there is no risk of defaulting on the loan. 
Homebuyer education 
First-time homebuyers don't have the experience and knowledge to advocate for their needs as borrowers. Many states and organizations aim to fill this knowledge gap with free and reduced-cost educational programs. Educational programs also often include an incentive, especially when offered through a lender or bank. Find an educational resource in your state.
Why bother with a first-time homebuyer program?
Opting to use a first-time homebuyer program can come with a lot of additional effort on the part of the borrower. But, for most who qualify, the benefits of first-time homeowner programs far outweigh the time commitment. First-time homebuyer programs are designed to make buying a home easier, whether that be through financing or education. Pursuing a first-time homebuyer program now will reap benefits over the life of the loan – from reducing your down payment or principal to providing an extra financial cushion when something goes wrong. 
The best first-time homebuyer programs make qualifying and enrollment easy on the part of the borrower, but this isn't always the case. If you're not sure where or how to get started, schedule an appointment with one of our mortgage consultants. We can help research and narrow down the first-time homebuyer incentive programs that are best for your future – no matter your location, budget, or income level.
Find a first-time homebuyer program in your state
Each state has its own first-time homebuyer programs, qualifications, and offerings. States offer a range of low-interest mortgages, down payment assistance, closing cost assistance, and a variety of tax credits for borrowers at most income levels. Explore the options available in your state.
There are also a number of nationally available financing options that do not fall into the standard FHA, VA, and USDA categories. These include: 
Get started with a lender you trust
Finding a first-time homebuyer program that suits your needs can be tricky. Whether you're unsure where to research, what loans to consider, or if you even qualify as a first-time homebuyer, we are ready to help. Schedule an appointment below or give us a call at (866) 889-6896 to set up an appointment.