FHA Loan Options for First-Time Homebuyers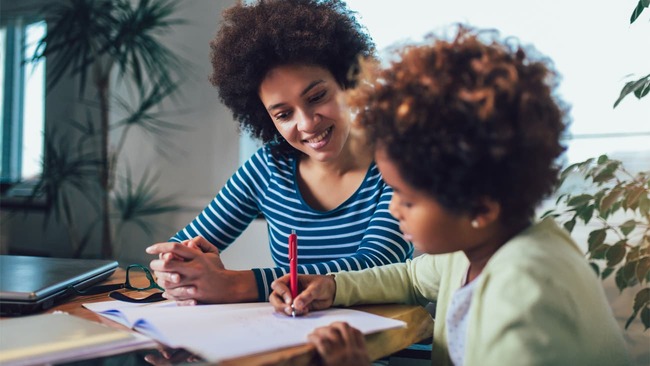 Published May 19, 2022
An FHA loan is one of the most popular first-time homebuyer programs available. While there are benefits and drawbacks to each type of loan, an FHA loan for first-time homebuyers is often the best choice for those trying to break into the housing market. If you're considering applying for an FHA loan, you should understand how they work and how you can qualify as a first-time buyer. 
How an FHA mortgage works for first-time homebuyers
FHA loans are offered by traditional mortgage lenders, but they're backed by the federal government. Because the government offers lenders additional security on these mortgages, they are more likely to approve borrowers with minimal credit history, lower income, or limited down payment funds. In short: These mortgages are typically easier to qualify for.FHA loans offer additional incentives for the borrowers, too. For example, FHA loans for first-time homebuyers usually have lower interest rates and require smaller down payments. The maximum mortgage value for FHA loans varies from year to year. In 2022, the maximum loan for a single-family home in a low-cost area is $420,680. The maximum loan for a single-family home in a high-cost area is $970,800. The FHA also sets maximums for duplexes, triplexes, and four-plexes. 
Benefits of an FHA mortgage for first-time homebuyers
The low down payment requirement is perhaps the biggest advantage of an FHA loan for first-time homebuyers. Saving up for the traditional 20% down payment can feel impossible when so much of your income goes toward your rent and other expenses. FHA loans allow people to purchase a home with a much more achievable down payment, which makes home ownership more accessible to people with a modest income.FHA loans are also desirable for first-time buyers because you don't need to have an excellent credit score. Because the loans are intended for first-time homeowners who may not have a lengthy credit history, you can be approved with a credit score as low as 500.Interest rates are usually lower for FHA mortgages, too. Locking in a low interest rate at the start of your loan could save you thousands of dollars over time. 
Disadvantages of an FHA mortgage for first-time homebuyers
The main disadvantage of an FHA loan for a first-time homebuyer is that you'll have to pay private mortgage insurance. Mortgage insurance protects you and your lender in case you go underwater on the loan, which is more likely to happen when you make a small down payment. The other drawback to using an FHA loan is that sellers sometimes prefer buyers who have a conventional mortgage. Because the requirements for FHA loans are less strict, the seller might worry that you'll be unable to follow through with the sale. If they receive multiple offers, they may choose the buyer with a conventional mortgage over the person with an FHA loan. 
How to qualify as a first-time homebuyer
Qualifying for an FHA loan as a first-time buyer is typically easier than qualifying for a traditional mortgage. Because FHA loans are intended for new homeowners, the requirements for credit history, income, and the down payment are more lenient. The minimum credit score be approved for an FHA loan as a first-time homebuyer with a 3.5% down payment is 580. If your credit score is between 500 and 580, you'll likely be approved for an FHA mortgage with a 10% down payment. Debt-to-income ratio is another key qualification for an FHA loan for first-time homebuyers. This is the percentage of your pre-tax income that goes toward your housing payments and other debts. The debt-to-income ratio limits for FHA loans vary depending on your credit history, but the maximum that the FHA usually approves is 50%. 
How to get approved for an FHA loan as a first-time homebuyer
Applying for an FHA loan as a first-time homebuyer can be a lengthy process. Here are six steps you should expect to complete: 
1. Make sure you meet the requirements.
You should have a thorough understanding of your finances before you apply for an FHA mortgage. Your first step is to check your credit score and calculate your debt-to-income ratio so that you can apply for the mortgage with confidence. 
2. Get pre-approved.
Applying for pre-approval for an FHA loan as a first-time homebuyer is not a requirement, but it streamlines the process and helps you set a budget before you look at homes. Completing the official application will also be much easier if you've received pre-approval.You will need to provide a wide variety of documents that prove your income, debts, and other financial factors. Here are the key pieces of information you should gather:
Tax forms from the previous year

Recent pay stubs to prove your income

Proof of your assets and debts

Recent bank statements

Credit report

Proof of rental history
3. Apply for the mortgage.
Once your offer on a home has been approved, you can submit the official application for your mortgage. If you've been pre-approved with your lender, they'll already have the necessary financial documents, so applying should be simple. If you haven't been pre-approved, you'll have to collect your financial records at this stage. 
4. Undergo the inspection and appraisal.
Before you can close on the home, you'll have to complete an FHA inspection and appraisal. The purpose of the inspection is to ensure that the property meets health and safety standards. The purpose of the appraisal is to ensure that the home is actually worth what you plan to pay. 
5. Complete the underwriting process.
The underwriter for your loan will analyze your financial history, income, and credit score to make sure you can handle the monthly mortgage payments. Lenders are always taking a risk when they loan money, but the underwriting process gives them more confidence in your ability to repay the debt. 
6. Close on the home.
When you've been approved for your FHA mortgage and have completed all the preliminary steps, you can finally close on your first home. During your closing, you'll have to pay a variety of costs, including fees for the appraisal, underwriting, title search, and loan processing. You can pay these fees out of pocket or roll them into your home loan. 
Working with a lender you trust
An FHA loan for first-time homebuyers can make homeownership more accessible to you. The down payment requirements are minimal compared to traditional loans, and the interest rates are often more competitive. If you're preparing to purchase your first house, you should carefully research your options for FHA loans as a first-time buyer.