What is the Average Down Payment for a First-Time Homebuyer?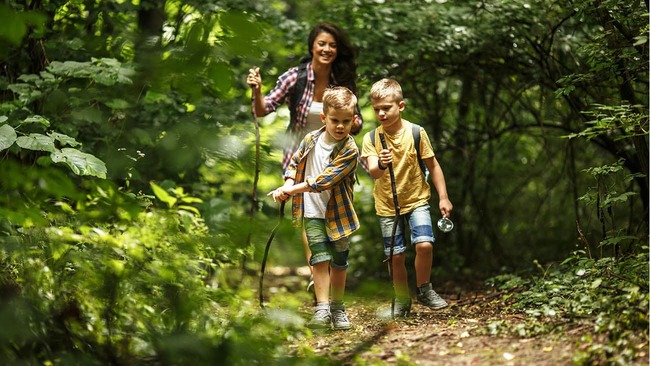 Published June 30, 2022
Saving up a down payment is one of the most challenging steps when preparing for homeownership. Many prospective homebuyers wonder if they really need to save for the traditional 20% down payment or if they can be approved with a smaller amount. Fortunately, it is possible to become a first-time homebuyer with a lower down payment.
Average down payment for first-time homebuyers
According to a report from the National Association of Realtors, the median down payment for all homebuyers in 2021 was 12%. However, the median down payment for buyers between the ages of 22 and 30 was just 6%. More than 80% of the homeowners in this age bracket are first-time homebuyers, which explains why their median down payment is much smaller.
The overall average down payment for first-time homebuyers is around 7%. Home prices vary dramatically across the country, so calculating the average down payment for first-time homebuyers in dollars can be challenging.
The National Association of Realtors report states that the median home price for buyers aged 22 to 30 was $229,000 in 2021. At the average rate of 7%, a down payment for this median home would amount to about $16,000. Homebuyers aged 31 to 40 had a median home price of $300,000, which would amount to a $21,000 down payment. 
Minimum down payment for first-time buyers
Although the average down payment for first-time homebuyers may be much lower than the overall average, it's also considerably higher than the minimum requirements set by the FHA. Most first-time homebuyers finance their houses with FHA-backed mortgages, which require a 3.5% down payment if your credit score is above 580.
Some government-backed mortgages require no down payment at all. For example, those who qualify for a VA loan can purchase their home without a down payment. Conventional mortgages, on the other hand, may require more money up-front.
The benefits of making a larger down payment
If you have the financial means to make a larger down payment, you can experience a number of benefits. With a larger down payment, your monthly mortgage payments will decrease. You're less likely to go underwater on your mortgage when you make a large down payment, too, which provides you with a great sense of security. Even if the market changes and your home value declines, you'll probably still have some equity in the property.
You'll also reach 20% equity in the home faster if you make a larger down payment. When you have at least 20% equity, you no longer have to pay for private mortgage insurance, so you can cut down on your monthly expenses.
Related: Common myths about buying a home
Benefits of making a smaller down payment
Making a small down payment can be risky because it increases your monthly mortgage bill and increases the chances of going underwater on the loan. The key benefit to a small down payment is that it allows you to become a homeowner sooner. Instead of spending years saving up for a massive down payment, you can start building equity in your home earlier.
The average down payment for first-time homebuyers is somewhat low, but you have to consider your own circumstances when setting a goal for your down payment. If you're not sure how much you should plan to save, consult with a mortgage expert, real estate agent, or financial advisor to get individualized advice.