What to Expect When Paying Your First Mortgage Payment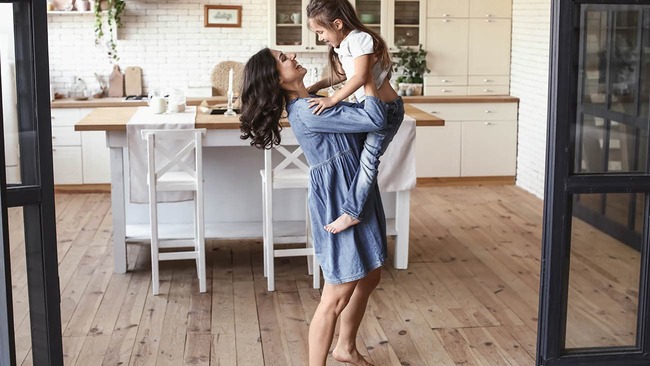 Published July 1, 2022
You've secured your mortgage, closed on your new house, and have begun the move-in process. Now, it's time to prepare for your first mortgage payment. Although making your monthly payment will eventually become a regular part of your routine, the first mortgage payment can feel like a big milestone. To avoid setbacks, you should know when your first bill is due, what your payment options are, and what may happen if you miss the payment. 
When is a mortgage payment typically due?
In most cases, mortgage payments are due on the first of the month. However, due dates can vary, so you should confirm your payment date with your mortgage lender before your payment is due. Some lenders allow borrowers to change their payment due date to a day that better fits their schedule, but not all provide this option. 
Figuring out the date of your first mortgage payment can be trickier. If you closed on your new home in the middle of the month, you're probably wondering whether your first mortgage payment is due at the beginning of the next month – even though a full 30 days hasn't passed since closing.
Fortunately, most first-time mortgage holders get a little extra time before they have to make their first mortgage payment. Generally, your first mortgage payment is due on the first of the month after you've owned the house for 30 days. This gives you more than a month to prepare for the payment. For example, if you closed on your home on June 10, you'll pass the 30-day mark in July, and your first mortgage payment will be due on August 1. 
Even though more than a month may pass before your first bill is due, your first-time mortgage payment should not be more than your typical mortgage payment. The only case in which your payment might be higher than expected is if your property taxes or homeowner's insurance rates fluctuated.
You can keep the payment schedule in mind when you arrange your closing date. Some buyers try to schedule their closing for earlier in the month so that they have extra time to prepare for their first mortgage payment. For instance, if you close on your home on June 2, you'll have almost two full months before you need to pay the bill. However, this does extend the amount of time that prepaid interest accrues, and that expense will be included in your closing costs. 
How should I make my mortgage payment?
Homeowners have several options for making their mortgage payment. You can decide which payment method is most convenient for you. Today, virtually all mortgage lenders have an online payment system, which most homeowners find to be the easiest method. You can log into your account with your lender and either make an immediate payment or schedule your payment for a later date. Most lenders also offer autopay through their online payment portal, which can be incredibly helpful if you're concerned that you'll forget to make a payment.
Another option is to make your payment over the phone. Knowing how to reach your lender by phone is helpful in case you run into trouble with the online payment system. Some homeowners also choose to pay by phone if the due date is fast approaching and they're concerned the online payment won't process in time. You should be prepared to provide your bank account information to the customer service agent, and you should ask whether they charge an additional fee for phone payments.
If you prefer to make your payments in a more traditional fashion, you can mail a check or money order to your mortgage lender. In these cases, though, you should be sure to mail the payment early so that the lender receives it by the due date. 
Do mortgage lenders offer a grace period?
Your mortgage payment can feel like a stressful deadline. Many homeowners worry that they'll face steep late fees or other penalties if they miss the due date. Luckily, most lenders offer a grace period, so you shouldn't have a problem if your payment is a few days late.
In most cases, the grace period for a late mortgage payment is 15 days. If your official due date is the first day of the month, you can make the payment until the 15th without incurring a penalty. However, not all lenders have the same rules, so you should confirm with your mortgage provider before you assume that you have a grace period. 
What happens if I miss a mortgage payment?
The grace period gives you some flexibility for making your mortgage payment. But, if you pass the grace period, you could face penalties from your lender. All mortgage companies have different policies regarding late fees, so you should read the fine print in your agreement. 
Lenders usually charge a late fee if you miss the 15-day grace period. Additionally, they may report your payment as delinquent to the credit bureaus if you are more than 30 days late. Delinquent payments can remain on your credit report for years, so you should do everything in your power not to miss your mortgage payment. 
You should contact your lender directly if you pass the grace period and miss your mortgage payment. Although some lenders have strict rules and will not budge on their late fees, you might be able to negotiate if you speak directly with a customer service agent. Your lender also may not report the delinquent payment to the credit bureaus if you explain your situation to them. 
Can I make an additional mortgage payment?
Making extra mortgage payments is a great way to reduce the lifespan of your loan. All lenders have different policies, but many only allow one extra payment per year. If you make this extra payment, you should ensure that the money goes only toward the principal of the loan and not toward interest.
You could also add extra money to your scheduled mortgage payments. Most online systems allow you to put additional money toward principal on your monthly payment, which can dramatically cut down on the amount of interest that accrues over time. 
Making your first mortgage payment is an exciting but daunting task. To avoid late fees and other penalties, you must be absolutely certain of the due date and the grace period. If you have any specific questions about your account or your payment schedule, you should reach out for clarification.