How to Apply for a First-Time Homebuyer Loan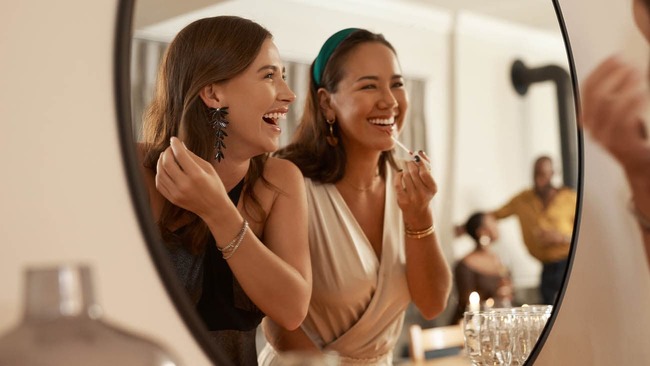 Published June 29, 2022
Prospective homeowners who want to apply for first-time homebuyer loans should have a thorough understanding of the application process before they reach out to lenders. If you've decided that you're ready to purchase your first home, you're probably excited to put the plan into motion. However, applying for a mortgage can be daunting. Buying a home is likely the largest debt you'll ever take on, and the process involves several steps and multiple parties. 
When you know exactly what to expect, your chances of mistakes or missteps decrease dramatically. Here are eight steps for applying for first-time homebuyer loans.
1. Qualify for the home loan.
Before borrowers can apply for first-time homebuyer loans, they must be certain that they qualify. A mortgage is a large loan amount, so lenders set income and credit requirements to minimize their own risk. Applying for a mortgage when you don't qualify for first-time homebuyer loans can be a waste of time, so you should begin by thoroughly researching the typical requirements set by lenders.
Fortunately, qualifying for first-time homebuyer loans may be easier than qualifying for conventional mortgages if you apply for an FHA loan. Because FHA loans are government-backed, lenders can approve borrowers with slightly lower incomes, down payments, or credit scores. The following are the minimum qualifications when applying for first-time homebuyer loans through the FHA:
3.5% down payment

Credit score of at least 580 or 500 with a 10% down payment

Consistent employment for at least two years

Debt-to-income ratio of 43% or less

FHA-approved property appraisal

Home used as primary residence for at least one year after closing
If you choose a conventional mortgage or another type of home loan instead of an FHA loan, your lender's requirements may vary. Traditional mortgages usually have stricter qualifications. 
2. Gather your documents.
Your lender will ask for a number of documents to prove your income and borrowing history. Gathering as much paperwork as possible before you apply for the mortgage can help to streamline the process. The following are some of the most important documents you should be prepared to provide when you submit your application:
W-2s or 1099s

Tax returns from last two or three years

Recent pay stubs

Bank statements

Credit report

Rental payment history

List of monthly debt payments

List of assets

Proof of alimony or child support
3. Get pre-approved.
Getting pre-approved is one of the best things prospective homeowners can do when applying for first-time homebuyer loans. At this stage in the process, some buyers choose to select one lender with which to apply for pre-approval, and others seek pre-approval from multiple lenders and narrow down their choices later.
Pre-approval isn't an absolute guarantee that your final mortgage application will be accepted. However, your lender will review all relevant documents at this point. Unless your financial situation changes dramatically, you should feel confident when you get pre-approved. This is also a great way for you to set your budget as you begin your home search. 
4. Find your new home.
Once you've been pre-approved, you can begin looking at homes within your budget. Depending on your needs and the current market conditions, your home search could last anywhere from a couple of weeks to several months. When you finally have an offer approved, you can move forward with your mortgage application. 
5. Apply for the final mortgage.
If you've already been pre-approved, applying for the final mortgage should be fairly straightforward. You've already supplied most of the documents your lender needs, but you may need to provide them with some updated financial paperwork. Your lender will also ask for a few extra documents, such as the purchase agreement between you and the seller.
If you did not apply for pre-approval, the mortgage application process will be lengthier. At this point, you'll need to gather all of your financial documents. Shortly after submitting your application, you should receive a loan estimate that outlines the fees and terms of the mortgage. 
6. Wait for loan processing.
Many borrowers applying for first-time homebuyer loans find that loan processing is the most stressful step. Your loan processor will pore over your application to confirm that all the stated information is accurate. This typically takes two or three weeks, but the timeline may vary. The loan processor may reach out to you for more information at this stage, and responding as quickly as possible to their requests will help speed up the process.
7. Complete the underwriting process.
Underwriting is the process of confirming that you meet the requirements to be approved for your mortgage. After the loan processor ensures that your application is complete and accurate, the underwriter will review the information and assess whether you're qualified to take on the home loan.
Like your loan processor, your underwriter may reach out to you for additional information. You can streamline the process by answering their questions right away. Once the underwriter has reviewed the information, they'll either approve or reject the mortgage agreement. With some borrowers applying for first-time homebuyer loans, underwriters accept the application under specific conditions. For example, they might only approve your mortgage if you agree to provide additional documentation proving your assets or debts. 
8. Close on your home.
When your mortgage is officially approved, you can prepare to close on the home. You may need to complete additional steps before closing, such as a home inspection or any other contingencies in your agreement with the seller. Be sure that you listen carefully to your lender, your real estate agent, and the other professionals involved in the transaction as they help you prepare for the closing meeting. 
Many prospective homeowners feel overwhelmed when applying for first-time homebuyer loans. Your lender will ask for a wide variety of documents to confirm that you qualify, and even a small mistake on the application could delay your approval. To make the process as easy possible, you should be sure to work alongside experts who are ready to help. Choosing a lender that specializes in first-time mortgages, like American Financing, can be very helpful. We can provide highly qualified advice to borrowers applying for first-time homebuyer loans. If you have any questions or concerns about the process, let us know. We can walk you through your options and support you through the process.