Expert Advice for First-Time Homebuyers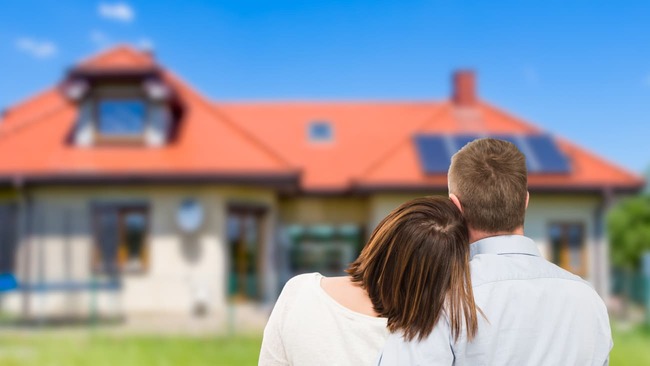 Published June 21, 2022
Buying your first home is a monumental event that has life-changing effects. But between saving for a down payment, getting approved for a mortgage, and more, most first-time buyers can feel overwhelmed by the experience. With thoughtful advice for first-time homebuyers, you can keep your stress level to a minimum as you walk through the process. 
Plan ahead for closing costs
Saving for closing costs is one of the most important first-time homebuyer tips. Doing this can dramatically impact your buying experience. Many homebuyers spend months or years saving for their down payment, but they overlook the fact that closing costs may range from 2-5% of the sales price. By following this advice for first-time homebuyers, you can rest assured that you will not fall short on closing funds. 
Get pre-approved for financing
You can find a considerable amount of information on loan programs online, so it is easy to assume that you will get approved for a mortgage if you meet the listed requirements. However, important advice for first-time homebuyers is to get pre-approved for financing upfront. A pre-approval letter can strengthen your offer. Additionally, a pre-approval will tell you with greater certainty what loan amount you qualify for. This enables you to refine the scope of your search with confidence. 
Understand non-negotiables
Other first-time homebuyer tips relate to non-negotiables. These are features or qualities that you need from your new home. For example, your budget is typically not negotiable. You may also not be willing to make concessions on property location, the number of bedrooms, a yard for your pets, quality schools nearby, and more. These are all factors that can impact your quality of life in important ways. Negotiable factors, on the other hand, may include the size of the yard, the presence of a half-bathroom for guests, and more. The specific factors that may be non-negotiable for you may be different than for other buyers.
Research first-time homebuyer assistance programs
Searching for assistance programs is critical advice for first-time homebuyers. There are down payment assistance programs as well as closing costs grants. These can dramatically reduce the amount of money that you need to close on your first home. There are several thousand of these programs available, and the options accessible to you will vary by location. First-time homebuyer tips that are specifically related to down payment and closing cost assistance programs are to carefully review the program criteria and to monitor the programs for changes until you are ready to move forward with your purchase plans. 
Choose a mortgage type to suit your needs
Select your mortgage carefully. There are a few zero-down loan products available, including VA loans and USDA loans. These have very specific requirements that you must meet, and many people will not qualify for them. The FHA loan program, which has a 3.5% down payment requirement, also has specific applicant requirements. However, its qualifications are far more lenient than other loan programs designed to help first-time homebuyers make their purchases. These are only some of the financing options available, so additional advice for first-time homebuyers is to thoroughly explore all options.
Select your loan term thoughtfully
Most home loan programs are available with a variety of term lengths, and key advice for first-time homebuyers is to understand how the term length impacts your mortgage experience. The 30-year term is the longest and most popular option for most loan programs. This is because it will establish lower monthly payments. The lower payments may make it easier for first-time homebuyers to qualify for a larger loan amount. However, a 30-year mortgage may not be suitable for all applicants. For example, if you plan to retire in 15 years, you may want your mortgage paid off before then. Choosing a shorter term length may be advisable for people in this situation. 
Define your budget early
As you gather advice for first-time homebuyers, your budget deserves special consideration. After you review your personal budget, you can determine what a comfortable housing payment will be. You can then use a mortgage payment calculator to determine what loan amount and term correspond with that payment. Then, review listings to learn about the average price of homes that meet your non-negotiable criteria. By taking these steps, you can then estimate the amount of money that you need for your down payment and closing costs. 
Carefully manage debts
As you are saving for your down payment and closing costs, it is important to keep your debt balances in check. Your monthly debt payments will be reviewed by the lender, and they will directly impact your approval status. If your monthly debt payments are high, consider paying down your debts before you make your purchase. Thoughtful advice for first-time homebuyers is to research debt-to-income requirements for the loan programs you are interested in. The requirement for many loan programs is to have a DTI ratio between 41% and 43%, but there are variations from program to program. 
Improve your credit scores, if necessary
Your credit scores can also directly impact your ability to qualify for a mortgage, and they play a role in the interest rate that you qualify for. Some loan programs, such as the FHA program, allow you to have a score as low as 620. Other programs have a higher minimum credit score requirement. You can view your current credit scores by ordering a free copy of your credit report each year. There are also various smartphone apps and other resources that allow you to look at your scores for free. If your credit scores are low, consider taking the necessary steps to raise them. For example, you could reduce your debt balances to see a bump in your scores. 
Learn more today
This advice for first-time homebuyers could make it easier for you to find a loan program that is right for you. It may increase your chance of getting approved for a mortgage. If you need more insight or if you are ready to get pre-approved for a loan, schedule an appointment. We're happy to provide more personalized advice for your specific home buying experience.