Top 7 First-Time Homeowner Tips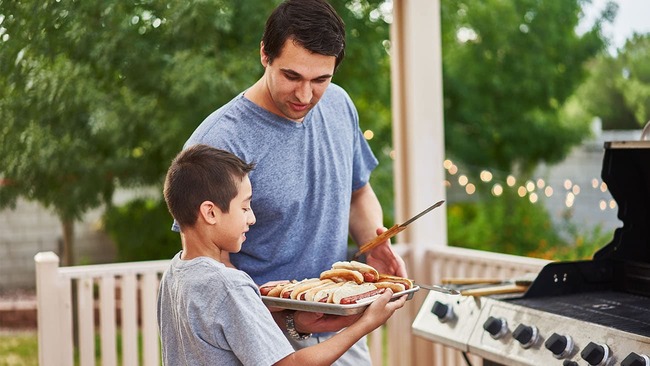 Published June 15, 2022
Buying your first home is one of life's most exciting milestones, but it can feel overwhelming. As a renter, you probably don't have to worry about maintenance or repairs. When you own your home, though, there's no one else to call when something goes wrong. 
Adjusting to homeownership takes time. You'll likely have countless questions in your first couple years in the house. However, there are plenty of first-time homeowner tips that can help with the transition. By researching first-time homeowner tips and absorbing as much information as possible from trusted family, friends, and professionals, you can start to feel more confident in your skills as a homeowner.
Here are seven key first-time homeowner tips to keep in mind as you prepare to close on your house:
1. Take your time furnishing and decorating
One of the most important first-time homeowner tips is not to rush when setting up your new home. After closing on the house, you're probably incredibly excited to turn the property into your dream home and bring your vision to life. However, new homeowners often go overboard with expensive furniture and decor, which may not be necessary.
You've probably just depleted a significant percentage of your savings with your down payment and closing costs. You may need to spend more on vital repairs before the house is functional. Draining your bank account to fully furnish the home right away is a risky financial move, and it may lead to impulsive purchases that you later regret. Instead, focus on accumulating furniture and decor piece by piece over the first year or two of homeownership. This will be easier on your finances, and it will ensure that you choose all the pieces carefully and intentionally.
2. Be selective with DIY projects
Do-it-yourself projects can be a cost-effective, rewarding way to improve your new home, and you can find plenty of first-time homebuyer tips involving repairs and renovations. However, these projects can also go terribly wrong if you don't have the necessary skills or equipment for the job.
As a new homeowner, a DIY project could be a great opportunity to hone your skills. But don't be afraid to call a professional if you're unsure whether you can manage the task. You could even watch the expert and ask them some questions about the project so that you can learn by observation.
3. Don't rush into renovations
Whether you want to handle a project yourself or hire an expert, you shouldn't feel like you have to complete every renovation or repair immediately. Just like you should take your time furnishing and decorating your home, you can complete renovations little by little so that you don't drain your bank account or become overwhelmed with tasks.
4. Keep receipts from your renovations
Keeping all of your receipts for repairs, renovations, and upgrades is one of the most important first-time homeowner tips. This helps you keep track of exactly what you purchased and when in case you need to repair or replace the same thing in the future. Additionally, there are certain tax incentives for making improvements or upgrades to your home. If you can prove that you spent money to increase the monetary value of your home, your tax liability when you sell the house may decrease. 
Not only should you hold onto the receipts, but you should also have a clear system for organizing them. Try to keep them in chronological order inside a folder or binder so that all of your records are consolidated in one place. 
5. Purchase insurance
Some of the most vital first-time homeowner tips involve insurance. You'll most likely be required by your mortgage provider to purchase homeowners insurance, which can provide you with great peace of mind in the event of a major emergency. However, there are several other forms of insurance that are also important for your financial well-being as a homeowner.
If you have a spouse or children who rely in part or in full on your income to pay the mortgage, you should consider investing in a life insurance policy. If you were to unexpectedly pass away, your family can continue living in the house without worrying so much about making ends meet. Disability insurance provides financial support if you become unable to work due to disability, which can also help you feel more secure.
6. Get to know your neighbors
Some people love making small talk with their neighbors, and others prefer to keep to themselves. Even if you don't want to be best friends with your neighbors, they can be an excellent source of first-time homeowner tips that are specific to your region and community.
Your neighbors can offer great insight to the local schools, crime rates in the area, the best neighborhood attractions and amenities, and other important pieces of information. They also can recommend handymen and other professionals in your community if you have repairs or renovations to complete. 
7. Choose your financing wisely
Before you can put any of these first-time homeowner tips into practice, you have to secure financing for your home. The lender and type of mortgage you choose can make a big difference in your overall financial security, so it's vital that you consider your options carefully. 
One of the most common first-time homeowner tips is to get an FHA loan, as these mortgages usually offer lower interest rates and lower down payment requirements than traditional home loans. You may qualify for an even better option, though, if you're a veteran or meet other specific criteria. Consulting with a mortgage consultant is the best thing you can do to evaluate your options and ensure you're choosing the type of mortgage that will give you the best financial results. 
These first-time homeowner tips can help you settle into this new phase of your life with minimal stress. What's most important is that you take your time, stay organized, and consult with professionals if you have any questions or concerns. Homeownership is a massive responsibility, but support is available when you know where to look.