Things to Consider When Buying an Older Home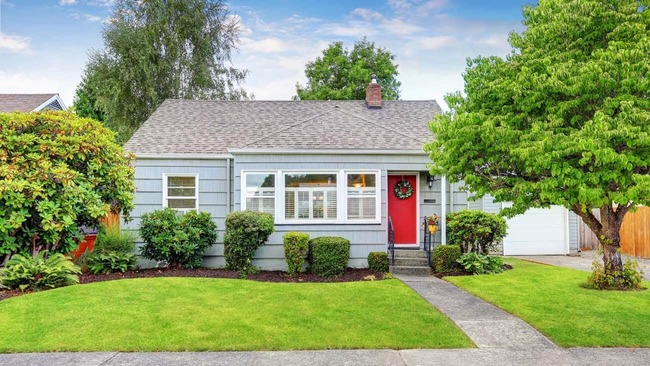 You were recently approved for a mortgage, and now the real fun begins — house hunting. While some buyers might wait for the perfect new construction home, you're ready to move into your own place right away. You have no problem buying an older home, as long as it's the right home.
Many real estate agents recommend viewing at least one existing house as you go through your search. But before you get too far into the process, you need to understand the pros and cons of purchasing an older residence. Doing so can help you save time, money, and headaches down the road.
Benefits of buying an older house
Choosing an older home has its perks. During showings, you'll notice that some of these properties have features and intricacies that you won't find with a new build. Here are some of the benefits worth considering.
Greater affordability
Those on a tight budget want to get the most from their home. If you're included in this group, an older house could make sense. Buyers typically pay less for a property that's been around for a while because it doesn't have the updates or modern feel of a new build.
More space
Think back to when you were playing in the backyard as a kid. It was likely spacious and the perfect spot for gatherings. Maybe there were even times when your family thought the yard was too big!
Unfortunately, today's newer homes tend to have much smaller yards because of rising land prices. Developers compensate by opting for smaller lots so they can build and sell more properties. So, if a large yard is at the top of your 'must-have' list, you may want to lean toward an existing home.
Better construction
You know the phrase, "They don't make them like they used to?" That adage certainly applies when it comes to homebuilding. Experts will tell you that modern homes are built with cheaper, lower-quality materials — meaning the folks in these properties could be making repairs after just a few years.
Older homes, on the other hand, boast greater construction and durability. You could tour one of these houses and have no idea it was built decades earlier. In any case, the place you choose should be structurally sound and capable of handling some wear and tear. 
Problems with older homes
Say you fall in love with a home built over 50 years ago. You like its charm and, maybe most importantly, the price. But you could be looking at any number of the following issues and not realize it without an inspection.
Safety hazards
Let's start with the most obvious drawback of older homes. A well-maintained property can still have all sorts of safety problems, including some that can impact your family's health. We're talking about lead and asbestos, termite damage, as well as mildew and mold damage.
These won't be your only concerns, though. Money Crashers outlines additional older home dilemmas such as outdated plumbing, foundation problems, radon, and unsafe electrical systems. Someone who takes a chance on an older home with any of these hazards could end up spending tens of thousands of dollars, if not more, on repairs and updates.
Lots of hidden costs
Have you thought about the hidden costs of an older home? In addition to the major pitfalls mentioned above, you must also budget for those 'smaller things that add up in a hurry. For example, new appliances or windows could set you back.
Then there are the optional projects you'd like to tackle. Updating the kitchen or living room costs a pretty penny, especially with an older home. Many buyers aren't able to get to these improvements until after they've addressed any safety concerns.
Pricier homeowners insurance
Homeowners insurance on older homes can be difficult to navigate. Though a standard policy might cover water damage or mold cleanup, it may not cover foundation or roof problems. We recommend double-checking your policy before embarking on a repair.
An older home means you'll probably be paying more for homeowners insurance. Pro tip: Spend some time shopping around for the best deal. If the quotes you receive are much more than you expected, you may want to do away with the home purchase altogether.
What are your financing options?
There are numerous loan programs available to those looking at older homes. FHA loans are easy to qualify for and require a minimal down payment. A conventional 30-year loan, meanwhile, provides much-needed low payments for first-time buyers.
At American Financing, our mortgage consultants will walk you through how to finance an older home. Let us customize any program to fit your needs and budget! 
Is an older home a good investment?
For many hopeful buyers, an older house is the only option. Your best bet may be to go through with the transaction and prioritize improvements as you have the time and money. Remember that every home, whether new or older, requires upkeep over time.
Don't let the thought of an older home keep you from becoming a homeowner. The sooner you buy a home, the sooner you can start building equity. That also means no more rent checks!
What to look for in a home
The home you purchase should align with your specific goals and needs. If you're anticipating a growing family, you'll be paying close attention to the home's size and yard. Of course, you'll also be mindful of the location and neighborhood.
Everyone's homebuying preferences are different. Regardless of your needs or preferred age of residence, we can help you simplify the process. Give us a call at (800) 910-4055.