Red Flags to Look for When Buying a Condo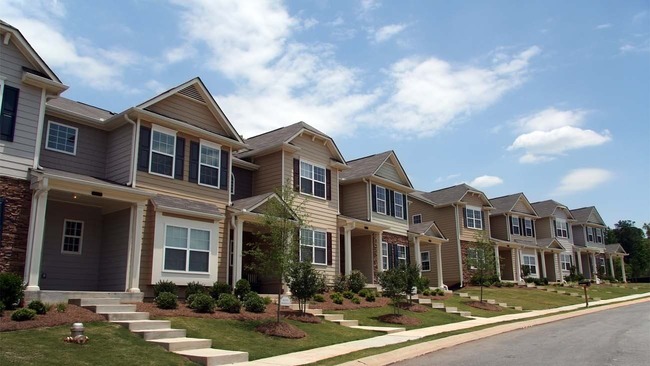 As a kid, maybe you enjoyed nothing more than those long weekends at your grandparents' condo. Every trip felt like a true getaway, and you'd love to have that feeling as an adult anytime you wanted. So, you think to yourself, "I'll do whatever it takes to buy a condo."
Frankly, you aren't the only one with that idea. Today's buyers see condos as potential investment properties, second homes at certain times of the year, and even primary residences. Condos are also often cheaper than single-family homes and require much less upkeep.
But you shouldn't assume a condo purchase is right for every buyer. Unfortunately, many folks make expensive mistakes when they buy such a property. That's why it's imperative to note the following red flags when buying a condo.    
Lack of maintenance
Part of the attraction of a condo is the convenience. Since these communities typically consist of first-time buyers, young professionals, and seniors, homeowners' associations often handle ongoing upkeep and maintenance. Residents pay an ongoing fee that covers expenses such as landscaping, exterior painting, and snow removal, as well as amenities such as a fitness center or swimming pool.
The last thing you want is to walk around the complex and notice all sorts of issues. It could be overgrown weeds in the common area, unkempt parking lots, or broken light fixtures. This lack of basic maintenance tells you everything you should know about the HOA and that it's probably best to move on with your search. 
Poor construction
It happens more often than you think. A developer hires inexperienced contractors to build their condo complex. Within a few years, there are all sorts of code violations and, as a result, necessary repairs and upgrades.
Our advice? Spend some time looking into the developer who built the condo you're considering. You should probably drop the complex out of consideration if you see or hear anything regarding poor construction.
Residents aren't paying their HOA dues
As a potential condo buyer, it's your right to request a copy of the HOA financials and understand the association's standing with the community. Use this opportunity to see monthly dues, how money is being spent, and the funds in reserve. It's never a good sign if you see that more than a few people aren't regularly contributing.
Remember that HOAs only work when residents stay current with their payments. If you see that's not the case, there's likely an underlying problem (or several). Steer clear of any condos where the residents are either unsatisfied with the HOA or don't prioritize maintenance and upkeep in the community.
HOA fees seem too low or high
A complex with lower HOA fees might seem like a no-brainer if you're on a tight budget. On the other hand, higher dues could indicate the community is paying for unnecessary amenities or services. Be sure to understand what responsibilities fall on the homeowners association and what's left for you and other residents. 
Confusion with parking and other amenities
Ask a condominium owner their top complaint with the complex, and there's a good chance they'll say parking. Most communities offer limited guest parking, while some take enforcement to another level with tickets and, in some cases, towing. That's why we suggest finding a condo with ample parking if you plan on regularly hosting guests.
The culture doesn't fit your lifestyle
Be honest with where you are in life. For example, if you're hoping to grow your family in the next few years, does a small space like a condo make sense? Alternatively, it may not be in your best interest to choose a complex that's busy and loud if you prefer sticking to yourself.
Your agent doesn't specialize in condos
After countless hours of searching, you finally found the condo of your dreams. It's still fairly new, has all the amenities you could ask for, and is well within your budget. The HOA fees are even reasonable, too! 
There's only one problem: your agent doesn't have any experience with condos. So, you can either put things on hold and risk missing out on the property or cross your fingers and hope your agent can get you to the finish line. Avoid putting yourself through this scenario and find a realtor who understands the ins and outs of condos.
Is buying a condo worth it?
Yes! As prices of single-family homes continue to soar, many buyers are shifting their attention to condos and townhomes. Both property types allow you to build equity and enjoy all of the other benefits that come with homeownership.
The key is landing a condo that's well-managed and in your price range. At American Financing, we can customize a loan program that achieves your homebuying goals. From condos to forever homes, our team simplifies the home loan process.