Guide to Income Requirements for First-Time Homebuyers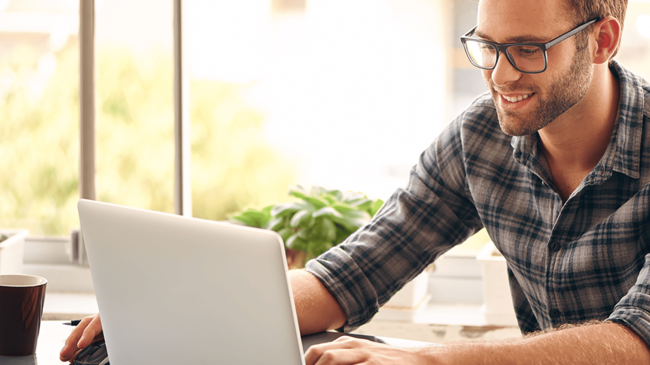 Published June 8, 2022
If you're worried about meeting specific income requirements for first-time homebuyers, take a deep breath. It's normal to feel concerned about funds when you start the homebuying process. Still, most lenders don't set hard-and-fast income requirements when you are ready to buy your first home. This makes it tough to know when you're truly ready to become a homeowner. Building strong credit can help, and establishing a good credit score can sometimes be half the battle. But what else should first-time homebuyers consider?
Remember that, while income is not the sole influencer for buying a home, it's still important. You'll need to set realistic financial expectations to understand how much of a mortgage you can afford. Income requirements for first-time homebuyers expect potential borrowers to demonstrate that they will be able to pay a home's mortgage. This means that you need to look at the big picture.
Consider other, compounding expenses if you're wondering whether you have enough money saved to buy your first home. You'll need to factor in the other long-term financial responsibilities besides the home's down payment and subsequent mortgage payments. Talking with a reliable mortgage consultant can provide you with the necessary insight. If you've got good credit but aren't sure if you're ready to buy a house, get in touch with us. We can review the income requirements for first-time homebuyers, and we'll help you explore which loans might help to support your specific needs while moving forward.
Signs you're ready to buy your first home
Many people regard buying their first home as a rite of passage. You'll need to consider many factors if and when the time comes to set down roots. You should ask yourself questions, including: What loan should I get? Will I qualify for a loan and how much? Can I afford to make the down payment and cover other fees?
These are all important questions. Nonetheless, you'll notice that there are financial signs that indicate you've met the income requirements for first-time homebuyers. The signs may include:
Steady income

Ability to stay in one area for the long term

Balanced debt-to-income ratio

Readily accessible emergency fund

Healthy cash flow to cover the down payment
You already know that you're making a major lifestyle choice when you decide to buy your first home. It can come with sacrifices, such as cutting back in other non-necessity areas. You may discover this means forgoing vacations or dining out while you get used to a new monthly budget.
A reliable lender, like American Financing, can help you to see the long-term effects of buying your first house. You can also analyze the income requirements for first-time homebuyers by using a mortgage calculator. Our calculators can outline how much house you can afford. A calculator can also indicate how much income you might need by factoring your current debts and the home price.
Financial factors to consider when buying a house
We cannot overstate the value of creating a list of expenses when you prepare to buy your first home. You may mostly focus on the home's down payment, and then all the ongoing monthly mortgage payments. However, purchasing a house has other upfront and ongoing costs.
Upfront
Closing costs: You'll need to pay closing costs to close a home loan and get the keys to your house. The income requirements for first-time homebuyers will require you to be able to cover a handful of fees. This includes covering the cost of the application, appraisal, home inspection, credit check, title insurance, origination and/or underwriting, title search, and possibly a transfer tax. Many lenders offer a no-closing-cost option for certain mortgages. In these cases, lenders instead roll the fees into the loan principal. You may also cover them by paying a higher interest rate.
Reserves: You'll need to offer proof that you're not draining your bank account when you apply to purchase a home. Lenders may ask to see that you have enough funds, such as two months of mortgage payments.
Ongoing
Property taxes: The income requirements for first-time homebuyers include being able to pay property taxes in certain states. You may need to pay more in property taxes over time. The cost can change if home values increase in your neighborhood.
Private mortgage insurance: You may need to invest in PMI if you put down less than 20% after getting a conventional loan. You can eliminate your PMI once you've built up enough home equity.
Home maintenance: Your cash reserve will come in handy for any property wear and tear. You'll likely need to replace a roof or HVAC if you live in a home for long enough. You'll also need to account for utility payments like water, gas, sewer, and electricity.
If you're worried that you can't meet the income requirements for first-time homebuyers, there are other solutions. You may qualify for a bank statement loan. Lenders issue the loan using bank statements and personal information. You don't need to provide tax returns or employer verification. It's also a good option for people who are self-employed or own a business.
Tips for improving your income
You may still find that you need additional sources of income even after you've paid down outstanding debts. Consider your options for bringing in more money from all angles, like:
Increasing your income at work. See if you can pull in more shifts if you work by the hour. You can also seek further certification if your work covers it, or try to negotiate a raise if you're salaried.
Finding a new position. Looking for jobs where there's a demand for workers can benefit all involved parties.
Prioritizing your belongings. Selling old clothes and toys that you no longer use can free up space and replace it with some cash.
American Financing can assist you in meeting the income requirements for first-time homebuyers. Consider bank statement loans if you've exhausted your short-term options. Our self-employed mortgage guide can clue you in on what to expect when you apply for your first loan.