Is Now the Right Time to Look at VA Cash-Out Refinance Rates?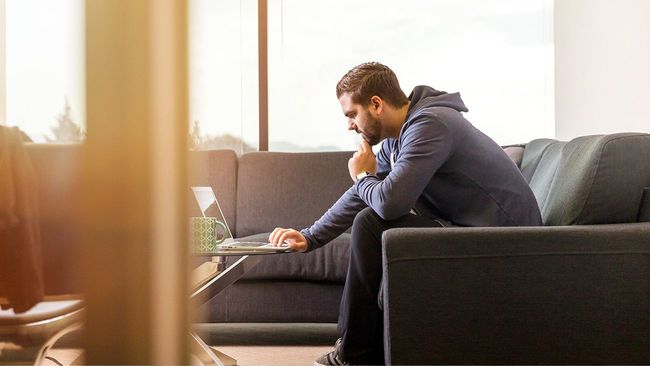 Published July 19, 2022
Homeowners who qualify for a VA refinance might wonder whether it's worth exploring the current VA cash-out refinance rates. You're in luck — veterans and active military service members have options if you're ready to alter your current loan or its terms. You can get a cash-out refinance for a VA loan, or even refinance your existing conventional loan into a VA mortgage. 
People get VA cash-out refinance mortgages for several reasons. You may look at the current VA refinance rates if you:
Want better terms than your non-VA loan
Need cash from your home equity to pay for school
Want or need to make home improvements
Hope to just pay off your loan's closing costs
The timing of when you look at VA cash-out refinance rates will be unique to your needs and financial circumstances. If you need cash, a VA cash-out refi is even more flexible than standard cash-out refinances. You can typically borrow up to 80% of your home equity. For a cash-out VA refinance, your loan-to-value ratio can sometimes reach 100%.
If you're ready to start discussing your terms, get in touch. At American Financing, our mortgage consultants will review your financial documents and discuss your options with you. Schedule a meeting online or call us today at (866) 885-1083.
A history of VA mortgage rates
VA mortgage rates are generally competitive with conventional rate mortgages. Still, you'll often find that VA cash-out refinance rates are better. These improved rates benefit veterans or their families. Instead of needing a credit score of 740 to pursue a conventional loan, homeowners can generally proceed with a 620 minimum score.
The bond market directly influences VA interest rates. The fluctuating rates make it important for you to speak with a loan specialist as you start your refinance process. The average VA interest rates have progressed in a buyer-friendly direction over the past several decades. Interest rates dropped from 12.19% to 10.14% from July 1980 to July 1990. By July 2000 and July 2010, the rates dropped further to 8.15% and 4.56%, respectively.
You'll always need to consider factors like inflation and income growth when you examine VA cash-out refinance rates. These numbers still provide a long-range historical context that can help you make an informed decision as you move forward.
How do you get a VA cash-out refi?
Homeowners can take a few steps to go about getting a VA-backed cash-out refinance.
1. Determine how much cash you'll need from your home equity.
Borrowing against 100% of your home equity is always a possibility. Carefully consider whether you should drain your equity to zero unless you truly need the cash. You'll be more vulnerable if you have less equity. You might even owe more than your home's value. That can lead to problems if you want to sell your home later.
2. Request your Certificate of Eligibility (COE).
Focus on getting your Certificate of Eligibility before you worry about VA cash-out refinance rates. You need to meet certain requirements to get the paperwork. The requirements include not receiving a dishonorable discharge. You must also meet minimum active-duty service requirements depending on when you served. You'll present your certificate to your lender.
3. Gather additional documents for your lender.
Homeowners must also present non-military documents. You'll first need to present two forms of identification. You can choose from a driver's license, passport, Social Security card, military ID, or state ID card. Next in line is bringing your financial paperwork. Show proof of income and assets by providing your W-2 forms and signed tax returns from the past two years. You'll also need to show a lender your two most recent pay stubs and bank statements.
4. Speak with a lender.
Discuss the current VA cash-out refinance rates with a qualified lender. You might also ask your lender other questions, such as about the VA funding fee. You won't have to pay the fee under certain circumstances. These situations can include if you currently receive compensation from the VA for a service-related disability.
How different are rates for VA and non-government-backed cash-out loans?
You shouldn't feel pressure as a homeowner to rush into any refinancing options. You can explore government-backed and non-government-backed cash-out refinance possibilities. Choosing between a VA cash-out refinance and conventional refinance come with notable distinctions.
One distinction is that eligible VA borrowers can avoid putting forth a down payment. Lenders also generally offer lower VA cash-out refinance rates as opposed to rates for a conventional mortgage. The difference between the interest rates in the past has been around 0.5%.
The pros and cons of getting a VA cash-out refinance
Before you make any major decisions, weigh the pros and cons of getting a VA cash-out refinance. Knowing the benefits and drawbacks will help you make an informed choice.
Pros
You can borrow up to 100% of your home's appraised value.
The ability to finance some energy-efficient home improvements.
You can refinance conventional, USDA, or FHA loans into a VA loan.
The ability to pay off delinquent liens, like a first mortgage or a home equity loan.
Cons
VA cash-out refinance rates have an accompanying funding fee.
Lenders might cap your borrowing at 90% instead of 100% of your home's value.
You may need to wait longer before you can close the loan.
You'll need to present more paperwork and go through the entire underwriting process.
Homeowner loans have unique benefits and drawbacks based on your individual finances. Map out from the start how these factors might help or hinder you in the short and long term.
Next steps with American Financing
Deciding if now is the right time to get a VA cash-out refinance may feel difficult. Speaking with a mortgage consultant, like those at American Financing, can help you streamline your next steps. We'll discuss available VA cash-out refinance rates with you. Or perhaps you're curious about how much equity you have in your home. Schedule a free mortgage review or test our mortgage refinance calculator.