Why Choose an FHA Cash-Out Refinance?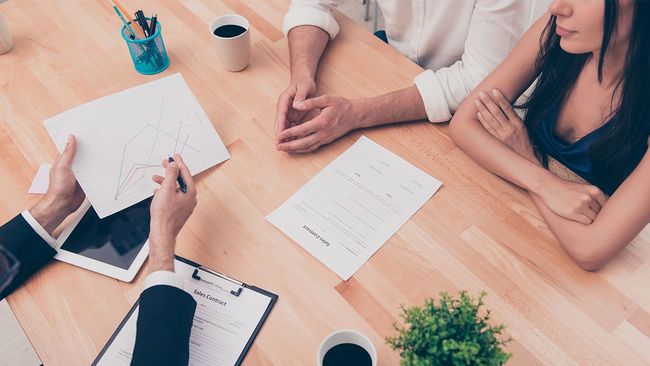 Published July 20, 2022
The FHA cash-out refinance provides homeowners with access to their existing home equity. Unlike conventional refinancing, the loans provided by the FHA have more accessible requirements. This includes lower credit score requirements and access to more favorable interest rates. An FHA cash-out refi is an excellent option for homeowners with a lot of equity but FICO scores that don't allow them to access other forms of low-interest borrowing. 
The FHA cash-out refinance is the only FHA refinance option that provides cash back. If you're interested in refinancing but don't need access to equity, consider FHA Streamline, FHA Simple, or FHA Rate-and-Term refinancing. 
What is an FHA cash-out refinance?
FHA cash-out refinancing works just like a conventional cash-out refinance. In this situation, the homeowner takes out a loan for an amount that is larger than what they owe on the house. The difference is delivered in a single lump sum after closing. Many homeowners use cash-out refinancing to fund large expenses, like college educations, medical bills, second homes, renovations, and other investments. There are no guidelines for how the person must spend their funds – only that they, eventually, pay them back. 
FHA cash-out refinance rates are the primary difference between this and a conventional cash-out option. In general, FHA mortgage rates are slightly lower than conventional loans. When a person receives an FHA mortgage, that loan is backed by the Federal Housing Administration. This makes the borrower less risky for lenders; the federal government picks up the tab if the borrower defaults on the loan. This means rates and qualifications are typically more accessible for homebuyers. This is true for both first-time FHA loans and cash-out options. 
Other FHA refinance options
The FHA cash-out refinance is the only FHA-insured mortgage product that has a cash-out option. If you want to access your equity but don't want an FHA loan, there are other options to consider. For example, a HELOC can be a great tool for those with ongoing large expenses. Homeowners might also opt for conventional cash-out refinancing, or perhaps a home equity loan, to take money out of a home.
Though the FHA only offers one cash-out refi option, there are a variety of other refinancing choices. If the ability to cash out a home is not a dealbreaker, consider any of the following FHA refinance alternatives. 
FHA Streamline: An FHA Streamline refi "streamlines" the refinance process. In this situation, you won't need a home appraisal. Cash-out is not allowed when borrowers undergo an FHA streamline refinance. Rather, they opt for this refinance in order to reduce their monthly payment.  

FHA Simple: The FHA Simple refinance is straightforward. This option allows homeowners to refinance existing FHA loans into new terms. This can allow homeowners to toggle between fixed-rate loans and adjustable-rate mortgages, different loan terms, and different interest rates. 

FHA Rate-and-Term: In an FHA Rate-and-Term refinance, all proceeds from the new mortgage are used to pay the existing lien, as well as the costs associated with the refinance. This can include fees like closing costs and appraisal payments. 
If you're not sure which FHA refinance option works for you, get in touch. We'd be happy to walk you through the options and make a personalized recommendation based on your current situation and financial goals. 
FHA cash-out refinance FAQ
An FHA cash-out refinance can be difficult to navigate. For that reason, we encourage all prospective borrowers to get in touch with one of our mortgage consultants. Choosing a cash-out refinance is a big decision. To that end, you might benefit more from a different home equity strategy, like a HELOC or home equity loan. For personalized recommendations and a professional's opinion, schedule an appointment with us.
Still, we recognize that many people are still in the discovery period of researching cash-out refinance options. If you're curious to know more about how FHA refinancing works, read through the below FAQ section. 
Can you do a cash-out refinance with an FHA loan?
Yes, the FHA has several cash-out refinance options for qualified borrowers. Cash-out refinancing is often available to current FHA mortgage holders. Additionally, qualified homeowners with existing mortgages have the ability to cash-out refinance into an FHA loan. In most cases, the FHA allows homeowners to refinance up to 80% of the home's value in order to cash out equity built up in the property. 
What is the max cash back on FHA rate and term refinance? 
The maximum cash back at closing can be up to $500. Keep in mind that this is not a cash-out refinance. Rather, this type of refinance allows borrowers to access better loan terms with a new FHA mortgage. 
How much cash can I get with an FHA cash-out refi? 
The amount a homeowner can cash out of their property depends on the home's value and the amount of equity built up. Using the example of a home valued at $220,000 – the median value in the United States in 2019 – with a current loan balance of $140,000, a borrower can expect to cash out around $33,000. This figure was reached after subtracting estimated closing costs. 
What are the requirements for an FHA cash-out refinance?
To qualify for an FHA cash-out refinance, borrowers must meet the following requirements: 
A debt-to-income (DTI) ratio of less than 43%

More than 20% equity in the home

A credit score of 600

A demonstrated history (12 months) of on-time mortgage payments
Keep in mind that requirements may differ by lender. Additionally, the property being refinanced must be the borrower's primary home, and they must have lived there for at least 12 months. Be prepared to provide proof of residence with utility bills or other documentation. 
What is the FHA cash-out refinance maximum loan-to-value ratio?
The loan-to-value ratio (LTV) demonstrates the relationship of the loan to the value of the asset purchased. With an FHA cash-out refi, the LTV cannot exceed 80%. In other words, you must still have at least 20% equity left in the home after the refinance. For this reason, many FHA borrowers do not cash-out refinance their homes for several years.