Should You Get a Cash-Out Refi to Buy Second Home?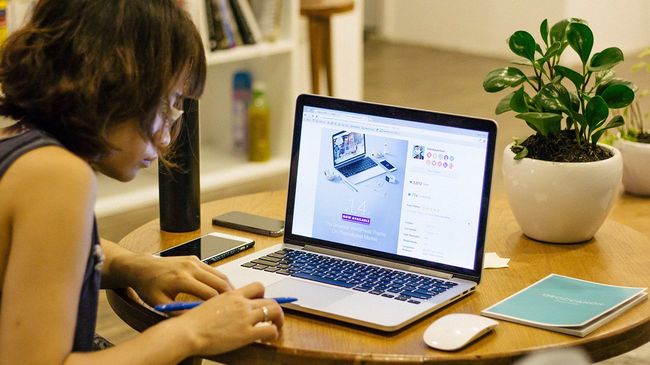 Published July 21, 2022
Before you consider a cash-out refi to buy a second home, you'll have to meet certain criteria. You'll find that investment properties and vacation homes come with their own distinct regulations when compared to primary residences. You might wonder then if now is a good time to take equity from your first home to invest in a new one. Looking into your cash-out refi second home options can make sense for a few reasons. Getting a refinance now can:
Help you afford the second home's down payment
Lower your existing mortgage's interest rate
Allow you to access enough equity to pay for the entire home's purchase in cash
Even experienced homeowners with financial security should weigh the benefits and drawbacks before they cash-out refi to buy a second home. Getting a new property that will not be a primary residence can be a gamble. Draining your primary residence's home equity to finance the down payment is also a risk if you decide that you want to sell it down the road.
Speak with a qualified mortgage consultant about all your down payment financing strategies. At American Financing, we'll walk you through whether getting a cash-out refi is ideal for your long-term homeowner goals.
Pros and cons of getting a cash-out refi second home
You'll generally have the option to cash-out as much as 80% of your home equity. The cash-out limit may benefit some people but not others. Before you cash-out refi to buy a second home, consider all potential pros and cons.
Pros
Lower interest rates: Many people choose to refinance because they can qualify for a better mortgage rate than their current terms. Getting a cash-out refinance may allow you to access a lower rate than if you opt for a second mortgage.
Flexible payment options: If you get a longer loan term, you'll have smaller monthly payments. You may find that the payments are more affordable in your budget.
More funds for a down payment: You can use a cash-out lump sum to make your down payment. Using a deposit will help you avoid paying for any private mortgage insurance.
Cons
Higher closing costs: Getting a cash-out refi to buy second home may come with high closing fees. If you decide to get a second mortgage instead, you may have fewer fees.
Your home is collateral: Your lender may foreclose on your primary home if you default on your cash-out refi second home plan.
Greater monthly payments: Consider the big picture even though refinancing can help you qualify for lower interest rates. A larger balance for your loan means you'll possibly pay more each month.
Cash-out refinance advantages and disadvantages are not one-size-fits-all for homeowners. You'll find the best options for your needs once you lay out your current finances and project possible outcomes for all financing strategies.
What are the alternatives for getting a cash-out refi to buy second homes?
A real estate agent wouldn't recommend that you buy the first house you see without comparing your options. Similarly, you shouldn't utilize the first financing technique that you discover. Take a pause and explore alternatives besides using a cash-out refi second home strategy.
Home equity loan: Using this type of loan is a good option if you want to keep your current loan and borrow against your equity. You'll have a fixed rate and make your payments like you would for a personal loan. Using your equity as collateral means interest rates are typically less than they might be for personal loans.
Home equity line of credit: Getting a HELOC instead of a cash-out refi to buy a second home means you'll likely pay some upfront fees. It does differ from a home equity loan and cash-out refinance in one major way. You won't get a lump sum with your HELOC. You'll instead take money out as you need it during the draw period. You will also only pay back the money that you use, plus any interest.
401(k) loans: Taking a loan from your 401(k) is risky. You're borrowing money from yourself and repaying yourself by putting it back into the 401(k). You may need to repay the full loan if you change your employment status. You'll otherwise risk defaulting on it.
Down payment gift: Borrowing from friends or family instead of getting a cash-out refi to buy second home may seem ideal. Make sure that you verify the money is a gift and not a loan. These types of gifts can lead to long-term issues between loved ones and a lender if you don't handle them in the right way.
Plan appropriately if you choose a second home financing strategy that involves getting a lump sum. You'll want to know ahead of time which second home you want to buy. Otherwise, you might begin repaying your loan before you can put the funds toward a down payment.
How do you qualify for a cash-out refi?
Lenders have specific cash-out refi second home guidelines. You can make sure that you're eligible for the general cash-out refi to buy second home requirements in a few ways.
Having 20% or more home equity
Confirming that your credit score is at least 620
Getting your DTI ratio down to 43% or less
Not exceeding a loan-to-value ratio of 80%
Gathering your income and employment verification
Improving your eligibility ahead of time is your best path forward. You don't want to find your dream second home and then realize that you don't qualify for a loan. Scrambling to improve your eligibility at the last minute may result in you accepting poor terms.
How American Financing can help you
Doing a cash-out refinance may not be the right choice for you. Set aside some time to confirm your eligibility with one of our mortgage consultants. You might even be surprised and learn that you can access great rates. Schedule an appointment or call us today at (800) 910-4055 to get a free mortgage review. You can also explore our mortgage refinance calculator to see if you're ready for a cash-out refi to buy second home.