Home Buying Tips for Recent College Graduates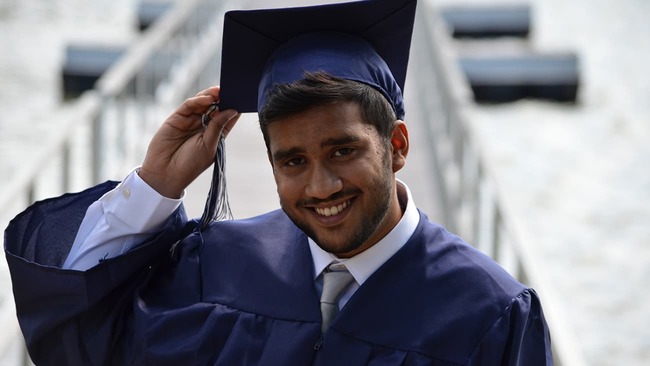 Home buying is the dream of many, especially those who have recently graduated from college and began a career in their field. Buying a home can feel like a huge leap into your adult life. On top of that, there are many financial benefits that can come with buying a home, such as saving more money in the long run and building up equity.
However, without proper planning and understanding about what type of responsibilities and costs home buying entails, many recent graduates may find themselves with homebuyer's remorse. This can lead many new homebuyers to sell their homes sooner than they would like and feel defeated about the entire process.
With proper planning and strategizing, this can easily be avoided. For those recent graduates looking to take that next step and buy a new home, here are some helpful tips for beginning the home buying process.
Determine affordability
As a recent graduate, adding a mortgage loan on top of your pre-existing student loans can come with some risks. When you're already focused on paying off college debts, a mortgage can be an extra burden. Therefore, it is important to get a full picture of what you can afford when it comes to housing.
To start, you should take major factors into consideration, such as your income and what expenses you have/will have after buying a home. This will include everyday expenses like food and gas, along with other bills you're currently paying, such as your student loans. 
Quick tips: Buying a house with a friend?
You can now get a better picture of your housing budget. Ideally, your housing costs should be about one-third of your total monthly expenses, including mortgage payments, property taxes, and utilities. Closing costs and other fees are also important to take into account as you go through this process. Make sure that you are adequately prepared for them for the utmost financial success.
If you find that you are able to afford a home, given your current income and expenses, you will be set to move forward and start planning and preparing for the home buying process, whether that be staying with your parents or renting a place while you save up and plan accordingly.
Save for a down payment
Your first step after setting a budget and determining affordability should be to begin saving for a down payment. Most down payments will be 20% of the home's cost. This is recommended because it will mean you have more equity in the property initially, leading to lower mortgage payments and costs. However, with an FHA loan, you will only need 3.5% down.
Depending on the type of mortgage you choose, as well as the average cost of homes in your area, you will still need to save up a significant amount of money for your home. The median home price in the United States is around $250,000, requiring a down payment of about $50,000 at 20%.
The best way to start saving is by putting a percentage of every paycheck into a separate savings account. You can determine based on the down payment how much you need to save every paycheck, and for how long you will need to do this until you have saved enough. To avoid spending these savings, try keeping your finances secure in an online savings account. As opposed to a checking account, you can't spend the money in your savings account with a debit card, so you will be able to avoid withdrawing money from this account.
Manage your credit score
Credit scores also play a vital role in the home buying process, as your score can determine if you are eligible for a loan to begin with, as well as the interest rates you will be able to access. A solid credit score can save you more money in the long run, as many mortgage services offer lower interest rates for those with higher credit scores.
To know what your credit score is, you should first run a credit score check. As per federal law, you are eligible for one free credit score check per year provided by the three major credit reporting agencies. Your score will range somewhere from 300-850, with a score of 700 or higher generally being considered very good or great. 
Performing this initial check will not negatively impact your credit score and puts you at a good place to understand where you can improve. With this in mind, you can take your first steps to meet with your mortgage lender and get pre-approved for your home loan. Knowing what you are eligible for also helps when you meet with a real estate agent, as they will be able to help find a home in your price range.
If your credit score is less than ideal, simple changes in habits and spending patterns can have a huge boost in the long run. By reducing your credit card usage, paying off debt, and making payments on time every month, you will slowly but surely see an increase in your credit score in the long run.
Related: Top Home Buying FAQs
Meet with real estate agents
Once you've organized your budget and financial situation, saved for a down payment, and determined your credit score, it's time to begin the fun part of the home buying process! 
Now you can begin meeting with real estate agents and actually look for your first home. As you get going, remember to take your financial situation into consideration as you search for homes. Your first home may not be the home you stay in forever. So, keep in mind that affordability and finding what you want each play an equally valuable role in the process.
What's next?
Buying a home for the first time can be difficult, especially for recent grads. Therefore, it's important to go into it with a full understanding of the process and a financial strategy. Doing so will allow you to make the best decision on the home you can afford and if buying is right for you currently.
For now, we encourage you to check out our first-time homebuyer checklist. You can also talk to one of our dedicated mortgage consultants by calling (800) 910-4055.