Can You Buy a House With Student Loans?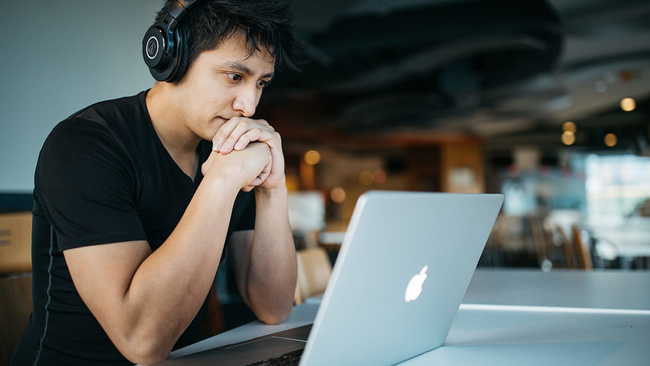 You aren't alone if you're feeling weighed down by student loans. According to Forbes, there are 45 million borrowers who collectively owe nearly $1.6 trillion in such debt in the U.S. With the average borrower's loan balance approaching $33,000, it's easy to see how student loan debt now ranks as the second-highest consumer debt category.
Monthly payments can be overwhelming to the point that many borrowers are holding off on pursuing milestones such as buying a house. We're here to tell you that student loans don't have to delay your home purchase. 
Continue reading as we discuss buying a house with student loans.
Do student loans affect getting a mortgage?
You'll have a more difficult time obtaining a home loan when you have student loans. For one thing, that monthly student loan payment can make saving for a down payment all but impossible. Of course, the less you put down at closing translates to a higher mortgage payment.
Then there's the reality that student loan debt may increase your debt-to-income ratio, or DTI. Lenders use DTI to determine your current debt obligations and ultimately whether you could handle a mortgage. Borrowers should aim for a ratio at or below 36%.
Another way student loans can impact your financial profile is through credit score changes. While consistently making payments will likely improve your score, missing even one payment is sure to lower your score. So remember to pay your student loans on time every month, especially if you're hoping to buy a house soon.  
How to: Buy a house with a friend
Buying a house with student loan debt
Millennials, in particular, are struggling to become homeowners because of crippling student loan debt. Per the National Association of Realtors (NAR), more than 80% of renters aged 22 to 35 blame their home buying obstacles on their student loans. Just know that you have options, and you don't have to wait until your education loans are paid off to purchase a residence.
Step one: Boost your credit score
A borrower's credit score indicates how responsible they are with debt. If you've never checked your score, make it a point to do so before even starting the conversation with a lender. Give yourself a chance to increase this number and improve your financial profile.
There are several ways to increase your credit score. The quickest way is to pay off as much outstanding debt possible since credit utilization comprises 30% of your total score. You can also dispute any errors on your credit report and stay current with your bills.
Step two: Lower your DTI ratio
Student loan debt by itself shouldn't keep you from buying a house. That said, you'll likely have difficulty qualifying for a mortgage with a combination of student loans, personal loans, and credit card debt. As we mentioned above, lenders will be hesitant to work with you if your DTI is above 36%.
The good news is you can improve your DTI fairly quickly. Put any monthly savings, tax refunds, and holiday bonuses toward your debt balances. Remember that even paying off one loan or significantly reducing what you owe on a credit card could be the difference when applying for a mortgage.
Step three: Go through pre-approval
Any successful homebuying journey starts with getting pre-approved. That's why we suggest talking to a mortgage lender before going house hunting. This person will tell you exactly how much home you can afford and provide a pre-approval letter that gives you a competitive advantage over other buyers.
Step four: Look into down payment assistance
Let's say you don't have much of a down payment and are worried your application will be denied. Fortunately, various down payment assistance programs are available to help you turn your homeownership dream into a reality. Spend some time looking into these resources and check with your lender about which programs align best with your goals.
Step five: Ask family or friends for help
Maybe you end up going through each of these steps only to realize you won't have enough funds to buy a house. Disappointing, right? You can either decide to sign another lease with your landlord or get a bit creative.
At this point, it might be worth asking a close family member for gift money you can use for a down payment. Another possibility is finding a co-borrower who would buy a place with you. Taking this approach gives the two of you all of the benefits of homeownership and allows for an easier loan process.
FHA student loan guidelines
The FHA home loan remains a popular financing option among first-time home buyers. Borrowers appreciate the relaxed credit requirements, low monthly mortgage insurance, and minimum down payment requirements. Yet few borrowers are aware of the FHA student loan guidelines.
FHA Lenders states that a lender must use the greater of 1% of the student loan balance, the monthly student loan payment reported on the credit report, or the actual payment documented in writing. Expect your lender to determine how your student loan affects your debt ratio. Additionally, they will almost certainly request documentation of your loan terms, outstanding balance, payment status, and required monthly payment (from the creditor). 
Getting a mortgage with student loans in deferment
The CARES Act has already prevented millions of Americans from going into foreclosure and potentially losing their homes. The downside is that student loan borrowers in CARES ACT forgiveness can't buy homes. 
Hear us out for a minute. If you have one or multiple federal (not private) student loans, you may already know that they're in automatic forbearance through the end of 2020. What complicates things is that lenders see these "deferred" loans as not being due.
Thankfully, there are ways to get around this dilemma. Some borrowers have had luck sending their lender a copy of their most recent student loan bill before forbearance. Forbes also recommends providing documentation showing your progress toward loan forgiveness and information from your servicer detailing how student loan deferment/forbearance works.  
Should you buy a house with student loans? 
Why let student loans dictate when you buy a home? There are plenty of folks out there who feel comfortable taking on a mortgage immediately after college. As long as you've got your finances in order and have a stable job, there's no reason you can't enter the real estate market.
Contact an American Financing mortgage consultant at (800) 910-4055.