How to Make a Competitive Offer on a Home That Gets Accepted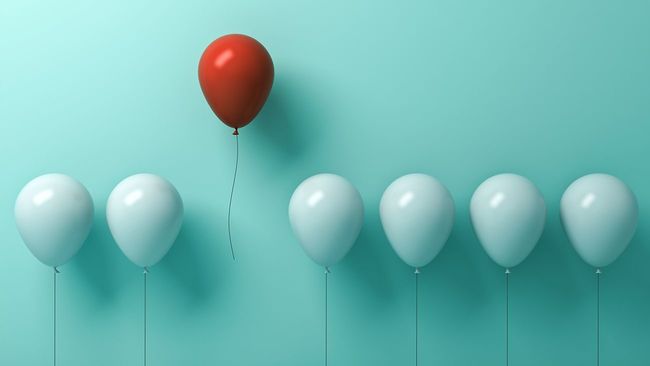 Your finances are in order, your ideal neighborhoods identified — next up is finding that perfect property and making a competitive offer. More importantly, one that is accepted over other offers.  As more and more people look to become homeowners, it's important to prepare yourself for the mortgage process, home search, bidding wars, and what you'll do next if you do not get the home of your dreams.
With so much to consider, let's take a look at six steps to ensure sellers know you are serious when it's time to make an offer.
Get mortgage pre-approval
Pre-approval is an official approval from a lender for the amount you can borrow for a mortgage.
In a tight market (seller's market), multiple offers are often entered on the same home, sometimes within hours. Without a pre-approval letter (or at least a pre-qualification letter), the chances of your offer being accepted will drop drastically, if your offer is even considered at all. Sellers won't feel comfortable proceeding if they foresee problems with a buyer's financing. This could cause delays in the transaction.
In this step, expect your credit to be more thoroughly reviewed and your debt-to-income ratio to be analyzed. Your debt-to-income ratio considers all of your monthly expenses divided by your pre-tax income. It's a helpful way for lenders to be sure you can manage monthly mortgage payments. After completing a review of your documents and income, an underwriting approval decision can be made. The reviewed documents then go back to your dedicated processor, and this becomes the point when your lender prepares your pre-approval letter. If you're looking to make an offer on a home, this is what's going to make you really stand out.
At American Financing, we suggest you get an approval going 30-60 days prior to shopping. That way any potential issues are addressed prior to going under contract, creating a smooth process. 
Limit contingencies
Contingencies, or opportunities to address unforeseen issues, can add time to the home negotiation process. They're beneficial to buyers, but can be a nuisance to sellers who are ready to move on fast. It's important to avoid any unnecessary contingencies. According to the National Association of Realtors (NAR), the home offer with the fewest contingencies is often the most attractive. NAR states that "removing restrictions related to the sale of a current home and being flexible with things like the move-in date can make an offer stand out to a seller."
Bottom line: don't expect a seller getting multiple offers above asking price to accept a contingency. Yet, don't be afraid to ask for one if the house you're looking at has been on the market for a few months. 
Make an offer that's competitive
Not sure how to make a competitive offer on a house? First, always consult with your realtor before putting in an offer. A good rule of thumb, specifically in a seller's market, is to start strong. To do this, assess the property's market value. Your realtor can help you with this through a competitive market analysis (CMA). The CMA will help you understand what homes are selling for in that neighborhood.
Negotiating offers happens quickly, so be ready with a counteroffer in the event your initial offer is not accepted. If you're looking to buy in a seller's market like San Jose, Seattle, or Denver, it's imperative you are prepared and available at all times. 
Increase your earnest money
Let the sellers know you're serious about their home. Earnest money is usually 1-3% of the purchase price. Yet in some markets, it's a flat amount around $500-$1,000.  Its purpose: to protect sellers from a buyer who makes too many offers on homes. From the buyer's standpoint, it lets the seller know you are serious about their home. So, be sure you do not back out of the contract for no good reason. If you do, you'll lose your earnest money.
Overall, there's little risk if you're a serious buyer. You'll receive your earnest money back if your offer is turned down (be sure this is clearly stated in the purchase agreement). And if your offer is accepted, that money goes toward the purchase price of the home. 
Prepare an escalation clause
Knowing the asking price and market value, you'll be prepared to make a standout offer — but will it be enough? If you live in a seller's market, it may not be. But don't fret. Your real estate agent can guide you through negotiations and may suggest starting with an escalation clause, assuming you've found the house you just need to call home.
An escalation clause is a way to automatically escalate your bid by a certain dollar amount, up to a certain dollar amount. Your agent can work with you on what's appropriate. Keep in mind, you're risking the seller seeing the true amount you'll pay and may be paying significantly over the home's appraised value. Is this home truly worth it? Bates offered the following consideration, "It is not financially beneficial to be underwater on a home on day one.  All too often a buyer falls in love with a house and agrees to pay 5, 10 or 20 thousand over the appraised value.  A home is an asset.  You should never intentionally owe more than it is worth." 
Make a connection
Tell the seller why you love their home. Is it the neighborhood park or access to top-rated schools? Maybe the kitchen size and design is everything you've dreamed of? Speak up! Establishing rapport with the sellers can tug at their emotions. So, help them to remember your name when they review potential offers.
The home buying process can be exhausting with all of the searching, touring, negotiating, and being on call for updates on bids. But remember to enjoy the journey. Having a respectable mortgage lender and knowledgeable realtor on your side is sure to help you find success with your home offer and with homeownership.
Start the conversation with a lender
Now more than ever, it's imperative that your real estate offer stands out from the rest. Put yourself on the fast track to homeownership by talking with a lender about your mortgage needs. A dedicated mortgage expert such as the ones at American Financing will walk you through the pre-approval process and customize a loan just for you.
Let us show you how to make a house offer more attractive. Contact American Financing at (800) 910-4055.