Home Offer Not Accepted: What Happened, What's Next? House Buying Tips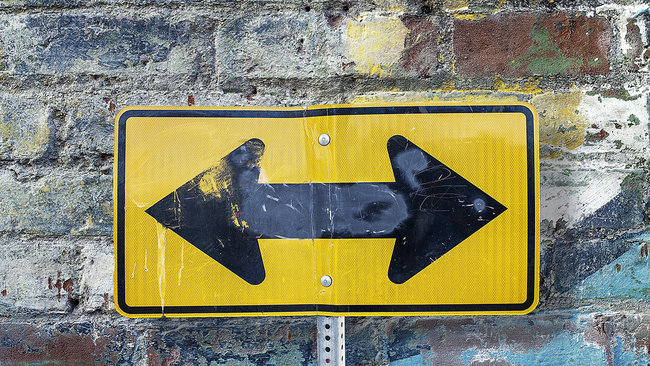 Dream home found, offer made, and yet before the weekend was over, you learned your home offer was not accepted. How could that be? Where did things go wrong?
Sometimes it's easy to pinpoint the issue; sometimes it's not. What's most important is to learn from the experience and be better prepared for next time.
Here are five common reasons why offers are not accepted:
1. A better offer was on the table
If your offer was too low, you probably weren't taken seriously. The sellers chose their listing price because they're looking to make a profit. Unless the property has been on the market for a significant amount of time, it's never a good idea to come in too low.
If you offered too much, you (again) probably weren't taken seriously. Since lenders typically loan 80% of a home's value, high offers are risky. Let's say the home appraises for $300,000 and your bid is $340,000. You can only finance $240,000. Do you have enough money saved to cover the remainder of the purchase price?
Hopefully, your real estate agent provided a competitive market analysis (CMA) before you made your offer; though, even a CMA cannot guarantee success. Sometimes there are just better offers on the table.
2. You didn't have mortgage pre-approval
In today's competitive real estate market, a pre-approval letter can make one buyer more attractive than another. That's because mortgage pre-approval tells you how much you can afford. It also lets the seller know a lender has reviewed your finances. Get your offer approved by providing the seller with formal documentation to prove you can afford their home.
3. There were too many contingencies
Say you're moving cross-country and need to move quickly. Or you need to sell your home first. Or maybe you want the carpet replaced before closing. These all may sound reasonable, but are they worth it?
Home sellers want the most money for their property, with the least amount of inconvenience. So, the fewer contingencies you have, the more attractive you are. Are you willing to risk your dream home just for the chance to have a new dishwasher or carpeting added?
4. Your earnest deposit wasn't enough
When you make an offer, you'll be expected to make a deposit also known as "earnest money" or an "earnest money deposit" (EMD). That amount varies but is usually between 1% and 3% of the home price. It's held in escrow as a show of good faith that you're interested in purchasing the home.
If your bid wins, your earnest money is deducted from the amount you owe at closing. If the seller rejects your offer, your earnest money should be returned.
Bottom line: being cautious about your earnest deposit may be why your home offer was not accepted.
5. You asked for closing cost credits
Both parties pay closing costs (escrow fees, taxes, and title insurance) to settle the transaction. Buyers can request the sellers pay a specific percentage or dollar amount toward their closing costs. These credits come from the home sale proceeds and are paid out at closing.
Buyers who request closing cost credits are ultimately taking away from the seller's profit. It's a common reason why home offers are not accepted.
Home offer not accepted? Follow these tips to success
Don't be discouraged. Learn from what went wrong and move on to the next steps. Are you able to:
1. Re-evaluate your home offer
Is the house still available? Can you increase your bid or limit contingencies? If so, try again. Just be sure to understand what happened the first time. Be competitive with your offer.
2. Offer more earnest money
Remember, earnest money is part of your investment. It's not money lost unless you back out of the deal for reasons not covered in the purchase contract. If you're able to offer more money upfront, you should.
3. Start searching for a new home
It may be time to move on to something better. The right house is out there, one that fits your needs and budget. Know that it's common to have a home offer not accepted. The best you can do is learn from any mistakes and not let the fear of rejection keep you from getting the home of your dreams.