Buying Your First Home In Colorado? Things You Must Know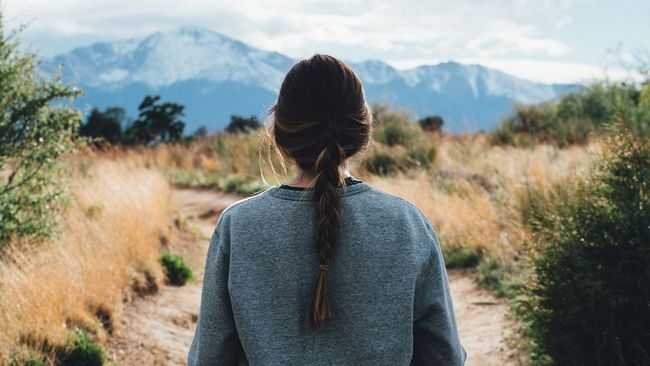 Bright-eyed new residents flock to Colorado every year to take advantage of the outdoor lifestyle, growing economy, and mild, mid-western climate.  U.S. News and World Report recently ranked Colorado Springs 2nd and Boulder 4th on its Best Places to Live List. Denver has also recently ranked in the top 15 Best Places to Live in recent years.
With so much recent and expected future growth in Colorado, first-time buyers will need to navigate the competitive Colorado home buying market. We've included key data on neighborhoods, school districts, and advice for enjoying the state's many options for outdoor adventure.
Check out these tips for buying a first home in Colorado.
How much does it cost to buy a house in Colorado?
Start saving now if you're buying your first home in Colorado and settling in the Denver metro area. You won't have to pay California or New York City prices, but a small premium for the right home is typical in this market.
According to Zillow, the median price of homes currently listed in the Centennial state is $577,500 representing a 12.5% YoY increase. Though the median price is $577,500, the inventory (supply) from sellers or new builds available to buyers (demand) in certain price ranges may be in very short supply as we experienced in late 2022, and are expected to see well into 2023. Of course, there are other factors impacting home prices.
Though the home price is essential, knowing how much you can afford is more important. First, determine your budget for a home. Be sure to include taxes and insurance (TI) in addition to the mortgage principal and interest. There is no sense in shopping for a $600,000 home if you can only get approved for $450,000.
Try it now: Home Affordability Calculator
Where is the best place to live in Colorado?
Ask anyone who lives in Colorado where the best place to live is, and you will get a wide range of locations, from small mountain towns to the high-rises of downtown Denver. Each of the areas has its pros and cons, but the answer to this remains similar, what suits your needs best and what is within your budget?
Locations based on market climate
We're not talking about the weather. Here, climate refers to the real estate market where you're planning to live.
Do prices routinely rise, or are they prone to significant volatility?
Will it matter if you only plan to live in the house for a few years and then sell?
Are existing homes selling below or above the asking price?
The more you know, the more likely you buy well enough to capture some equity in your first few years of homeownership. If the thought of researching this information sounds like you're being asked to write a college term paper, then it's proof of why real estate agents earn their commission. If you're still willing to do some of the legwork, Zillow's local market reports are a good place to start your research to see market pricing trends across states, cities, etc...
Best locations for jobs
Working from home is now a thing many employees can consider in their home buying process. If you're not anchored to a brick-and-mortar company, then buying a house based on location becomes easier (if only slightly). The great thing about working from home is that it's spreading out where people live in general. Before COVID changed our perception of telecommuting, companies often located their headquarters next to other businesses in similar "business" parks that had a similar need for space. That's the entire gist of commercial parks. But the acceptance of remote workers has allowed people to reconsider where they want to live, independently of their place of employment.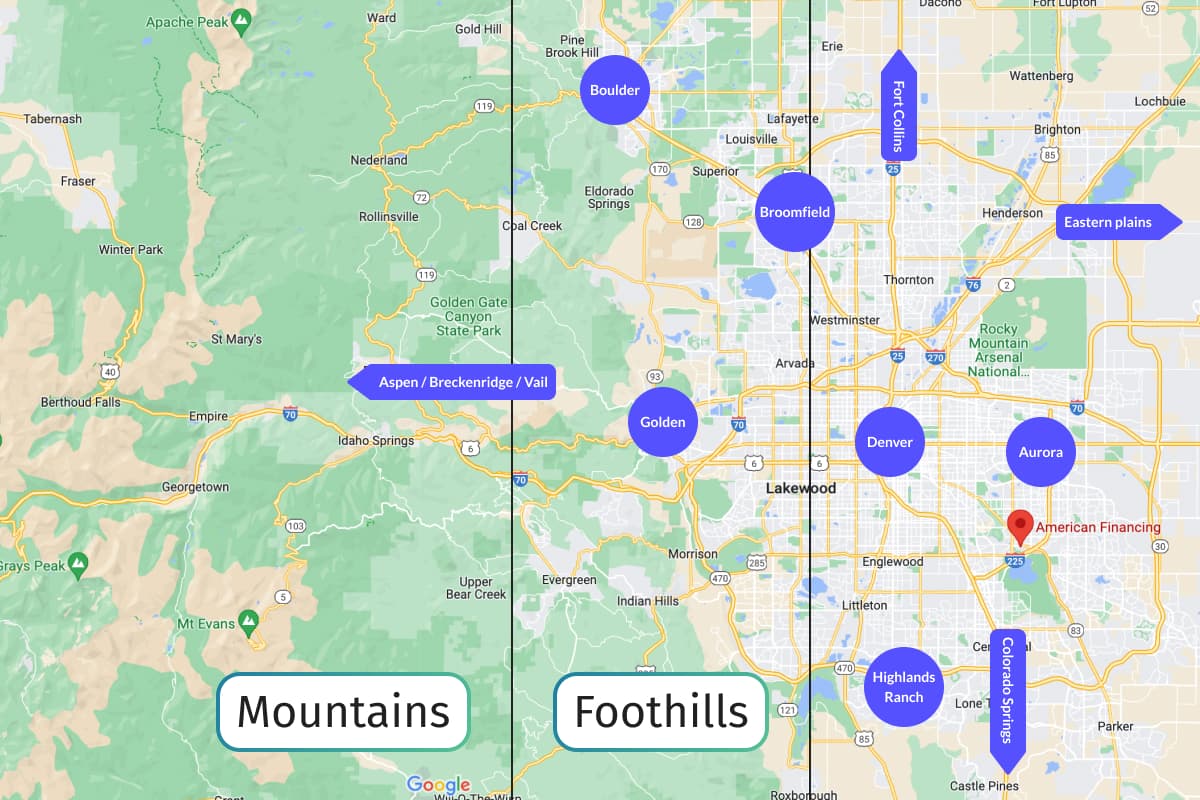 Though remote work is a new normal, it's a moving target. There are plenty of growing companies looking for in-office employees in Denver and the greater-Denver area.
Boulder (#4 on the Best Places to Work List) is attracting more startups every day and is always a desirable place to live. Boulder is also home to the University of Colorado along with the campuses for Google, the National Oceanic and Atmospheric Administration (NOAA), Lockheed Martin, and Ball Aerospace, among others.
Colorado Springs (#2 on the Best Places to Work List) is the second largest city in Colorado. Colorado Springs (COS written or "The Springs" to a native Coloradan), is home to an ever-growing list of industry juggernauts with enormous workforces like Lockheed Martin, Comcast, Progressive Insurance Company, and of course the U.S. government, and military contractors. Colorado Spring's largest employer is the U.S. government with three Air Force installations in the area (Peterson Air Force Base, Schriever Air Force Base, and the United States Air Force Academy)
The Denver Tech Center is an area just a few miles south of Denver that is home to corporate businesses like Liberty Media, small businesses, and high-density housing designed for working professionals. Though the Tech Center area is only about a mile long of dense office buildings skirting the East edge of I-25, the general area is also considered South Denver of which Parker, Highlands Ranch, Lone Tree, Centennial, and Englewood are also included. 
Denver plays host to many finance, oil & gas, marketing, and media companies. The surrounding areas of Lakewood, Aurora, and Wheat Ridge offer diverse opportunities for home buyers who might be sensitive to commuting downtown to the city.
Once you know where you want to live, what type of home you can afford, and what home loan suits you best, it's time to dig just a little deeper. Here are some extra considerations related to interests and stage of life:
Top Colorado neighborhoods for families
If you're moving to Colorado with a young family or with plans to start a family, you're likely to be looking at some of the state's top school districts. Aurora is regularly rated near the top with A+ schools such as Aurora Quest K-8. Over in Northglenn, a northern suburb of Denver, Hulstrom Options K-8 also gets high marks. Or if you'd rather live closer to the ski areas and have money to spend, Boulder's Bear Creek Elementary is another A+ option, according to ColoradoSchoolGrades.com.
Popular Denver area neighborhoods for young professionals
LoDo (Lower Downtown), RiNo (River North Art District), Wash Park (Washington Park), the Golden Triangle (Civic Center area), Denver Highlands (LoHi), Five Points, and Sloans Lake. There are broad urban living options based on your style and interests, and these only name a few. Find a hip vibe, sporting events, and concerts downtown, LoDo specifically. Or if you prefer arts and culture, consider RiNo, the Golden Triangle, or LoHi. Last but not least, the outdoorsy group is going to want to be near the parks and water that Wash Park has to offer. Home prices vary, but there's so much to do and many places to work within walking distance or a short ride. Denver also has convenient public transportation: the light rail, city buses, car sharing like Car2Go, and rideshares like Way to Go. Don't think Uber and Lyft are your only options if you need to get somewhere.
Related: Search for First-Time Home Buyer Classes to navigate the buying process.
How to enjoy the mountains — even if you don't ski
In the Rockies, summer is off-peak for many resorts. Take advantage of this by booking getaways in high-country spots such as Vail and Breckenridge. (Summer rates are usually cheaper.) Or drive to Evergreen, bring camping gear, and spend a few days in Rocky Mountain National Park. Driving will cost you $35 for a seven-day pass, but you'll want to check the camping reservations page if you need a guaranteed spot to set up camp. Buying in Evergreen is also an option, but you may have to pay a premium to get there. The commuting distance to Denver, combined with the proximity of Rocky Mountain National Park, makes it a compelling place to buy a home.
Is buying land in Colorado a good investment?
Colorado is expected to remain a real estate hot spot for years. This is especially good news for folks interested in buying land and want to make a longer-term investment in real estate. Land in Colorado is plentiful but also very fragmented because of uninhabitable mountainous areas. Still, the vastness of the Colorado landscape offers many investment opportunities for home builders, investors, and even homesteaders. Just be sure to familiarize yourself with the available financing options for investment properties. You'll also have to decide if the end result will be an investment property or a vacation home, as there are different home loans for each.
In the end, buying land in Colorado comes down to your preference for investing money in real property and your need for a roof over your head. Though there are numerous quips about acting now and not delaying, the most relevant can be pulled from investing that says: "The best time to invest was yesterday. The second best time is today."buying-your-first-home-in-colorado.
Know your mortgage options
Choices for buying a first home in Colorado are nearly as varied as the type of home you can buy. If you have good credit and can put down at least 20% of the purchase price, your best bet is a conventional loan since you won't pay private mortgage insurance.
FHA Loans
Try an FHA loan if you can't put down a 20% deposit. FHA loans may require as little as 3.5% down. It's even backed by the federal government. Your monthly payment will include mortgage insurance, but the lower deposit and opportunity to start earning equity can make the trade-off worth it. As a first-time home buyer, you may lack the funds to make a bid on the home you really want. Should you wait to buy? Maybe. Before you decide, see if you qualify for mortgage assistance.
Adjustable Rate Mortgages
This type of mortgage is great for borrowers that consider homeownership more temporary. The interest rate is fixed for a determined amount of time, then adjusts either annually or every six months. The benefit of an ARM loan is getting a lower initial interest rate. The drawback is that it will then adjust based on the current market rate environment. For example, a 7/1 ARM would be a mortgage with a fixed interest rate for 7 years, then the rate would adjust every year for the remaining 23 years. Depending on your loan-to-value (LTV) at the end of your 7-year fixed rate period, you may be able to refinance to a lower, fixed-rate mortgage to avoid higher interest rates.
Down Payment Assistance
Another option for qualified home buyers is a down payment assistance program. Each program has certain requirements but can make entry into homeownership much more attainable. Colorado residents, in particular, have access to mortgage assistance through CHFA (Colorado Housing & Finance Authority). CHFA offers prospective home buyers several programs and grants to encourage homeownership.
VA Loans
Finally, if you're either active duty military or a veteran, you may benefit most from a no-down-payment, low-fee VA loan. Make sure your mortgage broker, banker, or loan officer explores every option available to you before you sign papers—rushing the process can cost you.
Buy for the long haul
A home is an investment. It's like no other major purchase you'll make in your lifetime. While buying in Colorado has been a good bet historically, there's no guarantee you'll be happy with your home or that it'll provide the equity to move up. Buy right by knowing your financial options. Study what you'll need to keep your home clean and presentable in the climate in which you settle. Finally, consider your commute and proximity to companies that could offer new opportunities. That way, whether you're passing through or settling in for a lifetime, you'll be more likely to enjoy (and profit from) your time in the Rockies.
How to apply for a first-time home buyer loan
Are you thinking about buying property in Colorado? Use this step-by-step guide on getting your first mortgage.