Colorado Homebuyer Assistance Programs and Options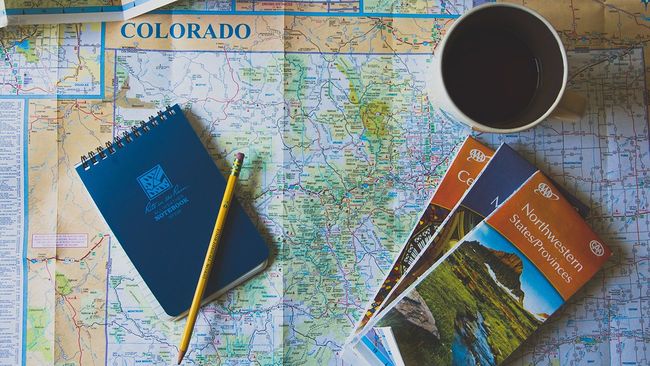 Colorado Housing and Financing Authority (CHFA) is Colorado's trusted partner for affordable and responsible homeownership. Through participating lenders like American Financing, Coloradans have access to CHFA home purchase and refinance loans. These loans have competitive fixed-rate financing and may offer down payment or closing cost assistance.
While first-time homebuyers tend to be CHFA's most frequent customers, the agency also serves Gen X and multi-generational families looking for their next home.
As with any home loan, borrowers can choose where they want to buy. There are no limitations to the specific housing inventory. The agency says its average loan is for $225,000 while noting that many borrowers have been approved for new or near-new $300,000 homes. CHFA-backed originations can be found throughout the metro area with Aurora, Denver, Colorado Springs, Thornton, Commerce City and Greeley producing the most volume. Like a lot of the Denver area, these cities have significant new home construction.
First-time homebuyers Scott and Heather MacPherson purchased their home for their young, growing family with the help of a CHFA loan. "Rent is so expensive, and we'd rather invest in something that is our own so we can build equity," Heather said.
So is CHFA assistance for you? Below we've broken down the benefits, qualifications, and requirements into three categories. Read on to see if there's a fit:
Can CHFA help people with limited savings, low income, or fair credit scores?
Yes, you can become a CHFA first-time homebuyer in no time.
CHFA's program is often promoted to first-time homebuyers but is available to anyone provided they fall within the specific income and purchase price limits (PDF). These limits vary by county and household size.

Acceptable credit scores vary based on which CHFA loan program you choose. Typically, the program requires a mid-credit score minimum of 620. But don't lose hope if you have less than ideal credit at the moment. Talk to your lender about your options and, in the meantime, do what you can to improve your score.

Down payment assistance is available. It can help Coloradans get into a home for as little as $1,000 down.

Closing cost assistance is available. Lenders can receive a credit in the amount of 1% of the borrower's first mortgage loan payment. It allows borrowers to use the credit to cover closing costs.
Want choices on lenders who can finance your CHFA loan?
You have options. Combined, participating CHFA lenders have helped 94,786 Coloradans purchase a home. CHFA is the loan servicer. That means they take over the loan after you complete the mortgage process with a participating CHFA lender.
Worried about closing, taxes, or even the unknowns post-purchase?
As a CHFA borrower, you will take a homebuyer education class to prepare for the responsibilities of homeownership.
Attend homebuyer education classes in-person or online.

If taken online, there is a $99 fee and $50 for each additional co-borrower.

Classes are required and must be completed before closing on a home purchase.

CHFA curriculum includes (PDF): discussions about successful money management, critical players in the home buying process, the inspection and appraisal process, and types of mortgages, among other topics.
"The homebuyer class was very helpful. CHFA really tries to help people make informed decisions and further understand the home buying process," the MacPhersons said.
Now that you have a better idea of CHFA benefits let's not forget, it's essential to work with an experienced and knowledgeable CHFA participating lender.
First-time homebuyer Kenny Earl credits his positive CHFA loan experience to American Financing. "My mortgage consultant walked me through loan options and explained each step of the process in detail." Kenny added, "I didn't know what to expect when buying a home. My first call discussed what I'd have to put down, what monthly payments would look like. The rep I worked with answered all my questions right upfront. It made the rest of the process easy and painless."
Want to learn more about CHFA?
Access general information about CHFA home buying options by visiting the CHFA website. 
Other Colorado homebuyer assistance programs
The Metro Mortgage Assistance Plus Program
This is a special grant program for low and moderate-income individuals and families. When you apply for a 30-year fixed-rate mortgage, they can help with down payment and closing cost assistance of up to 4% of your loan!
Chenoa
Chenoa is a nationwide, affordable housing program that specializes in down payment assistance solutions in conjunction with FHA loans. Through approved lenders the program may provide support in the form of grants and second mortgages, up to 3.5% of the home purchase price.
HUD
The U.S. Department of Housing and Urban Development (HUD) provides a list of local homebuying programs available in Colorado and even nationwide.
Become a first-time homebuyer in Colorado
Surprisingly, most adults are unaware of the hundreds of millions of dollars available, much of it government aid. So it's a good idea to look into your options. Though, not everyone is eligible for Colorado's first-time homebuyer grants in 2020. They are meant for middle-class and working-class families; income limits often apply.
Talk with a mortgage expert who knows local — and government — programs inside and out. A mortgage broker or lender also will know other avenues to help you get into a home — for instance, when and how to ask a home seller for help paying some of the loan's closing fees.
We also recommend you research available home loan options to see what mortgage might suit you best.