Understanding Financing Options for Investment Properties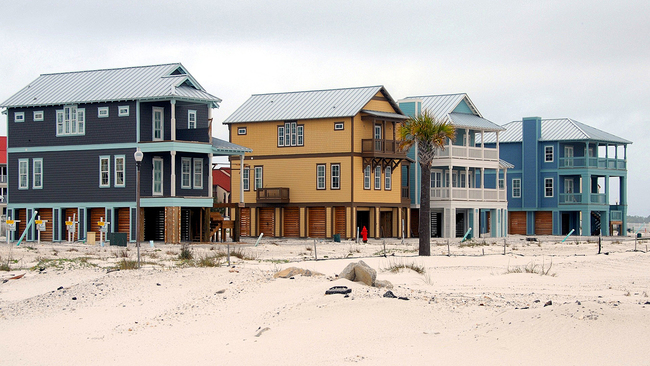 There are vacation rental companies out there that have created a whole new industry for people to tap into the multibillion-dollar industry of renting an investment home. If a second home purchase has not crossed your mind — it should. Because you could easily make a couple thousand dollars more each month if you list your second home for rent or as a vacation property.
Here are a few things to consider as you get started:
How to use the investment property
Before we jump into the incredible returns on real estate investment, there's something equally as important to keep in mind. Just because you are investing in a second real estate property does not mean you have to use it as an income-producing investment home. Maybe you want somewhere to vacation or retire to, without opening it up to strangers. That's perfectly acceptable. Just remember the borrower's income must be able to cover the monthly mortgage payment on its own (since there is no incoming rental revenue to help pay for it).
Understand short-term and long-term goals
For the remainder of this article, let's consider your second home use is going to be used for some sort of ongoing rental or vacation rental income.
In these instances, to provide a more detailed explanation of what to expect, we asked American Financing CEO Damian Maldonado to elaborate on his experience as both a mortgage banker and a real estate investor. "The short-term goal of any investment property is positive cash flow," Damian shared. "The monthly costs of the home rented out should be lower than the rent collected. And over time, the asset, as a whole, should appreciate, thanks to the land, even if depreciation is taken on the structure at tax time. Remember, too, the purchase of the property is leveraged. That is to say, if the buyer put 20% down, or $40,000, on a $200,000 house, an appreciation of 1%, or $2,000, is a 5% gain of the down payment."
"Long-term," Damian added, "you're going to want to think of the process as having a tenant pay off the mortgage. And afterward, the continuing rent payments are a guaranteed income stream. Capital-gains taxes will apply when the property is sold."
Identify your ideal location
Consider locations where you've visited before. Somewhere familiar, easy to get to, and desirable enough to attract a plethora of guests. Let's not forget this "somewhere" should also be a location with appreciating home value. This way you're earning from the income produced and the equity growth.
Not sure where to start? Check out some ideas provided by CNBC.
Estimate your expenses and earnings
It's imperative you plan ahead so you're certain the money you invest will provide an attractive return without too many expenses.
Be sure to ask yourself the following questions:
Specific to any investment property
What can I afford for a down payment? Interest rates remain low, and — depending on which lender you work with — you can put as little as 10% down.

What is insurance going to cost me? Insurance is dependent on how you use your home: as a non-income producing second home or an income-producing rental/vacation property. Depending on how you answer the "home use" question will help with deciding the types of insurance you need, including homeowners or commercial insurance. Similarly, you'll want a clear understanding of liability issues. Check out some ideas, provided by Nolo.com, on what questions to ask when insurance shopping.
Specific to vacation rentals
Do I need a property management company? A property management company can take the lead on maintenance and repair if it's something you don't want to handle or even can't handle because of distance. Maybe you look at hiring cleaners and handymen on an as-needed basis. Or, maybe it's looking at a property management specialist — though they can run upwards (covering end-to-end management) of 20% per booking. It's an important question to ask, and is all the more reason why researching your property's location and expenses are extremely important.

How much can I make per night, per week? The price needs to be right. You'll want to consider the market, competing properties, and what's going on in the area (major event or concert) during that booking's timeframe. Yes, booking fares can fluctuate based on time of year, even day of the month. Learn some best practices with help from NerdWallet.
Related: Listing a home on Airbnb
Specific to ongoing rentals
Are you familiar with landlord-tenant law? Whether you are a landlord looking to find the perfect tenant, or a tenant looking for the right rental unit, there are several things to consider. Both parties need to know the basics of renting out a place, how to collect or pay security deposits, the basics of fair housing laws, and more.

How will you screen potential tenants? There are many options for online background and credit checks. What makes sense for you as a landlord? Be sure to research the different reports available to you and the costs you may incur.

Who can help with writing the lease? The lease needs to properly outline the rights and responsibilities of both the owner and tenant. It's in your best interest to have a lawyer review your lease before using it. If not carefully done, you could face unexpected issues later on.
Seek home loan pre-approval
There are many mortgage lender options and loan program options available. You'll want to start the pre-approval process early. We recommend that soon after identifying your property use. Be sure to choose the mortgage lender that can get you pre-approval quickly and affordably -- as in a lender who doesn't charge upfront fees.
Most importantly, having mortgage pre-approval will help you to determine an appropriate price range for your housing search. You'll even have access to a letter (acknowledging what you're financially approved for) so your offer can strongly compete against others.
When you're ready to learn more about second home financing options, be sure to give one of our mortgage consultants a call. We've been helping Americans invest in residential real estate since 1999 and would enjoy the opportunity to talk through your options.