Tips for Buying a Home in Tampa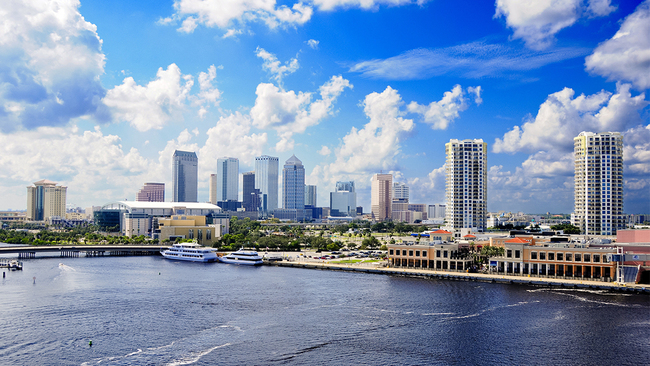 Nothing compares to a beach vacation. The ocean, the sand, the incredible sunsets — it's enough to convince people to move to these locales for good. But with so many of these destinations in the U.S., how do you make a decision?
Tampa, Florida is more than a hot spot for summer vacation. As you'll learn in this article, the city continues to gain traction in the national housing market. That's why it's imperative to do your homework ahead of time and see how you can gain an advantage over other buyers.
Understand the market
The real estate picture in Tampa provides a snapshot of what agents and buyers are dealing with across the country. Such low inventory has upwards of 10 or 20 buyers placing offers on a single home. With that in mind, it's no surprise that homes in the area sell after eight days on the market compared to 24 days last year.
Of course, fewer homes and high demand translates to rising prices. According to Zillow, the typical home value in Tampa is almost $324,000. That's a 22% increase over the past year.
You might be asking yourself at this point if it's even worth buying a home in Tampa. The answer is yes! The combination of today's low mortgage rates and the available down payment assistance make your homeownership goals attainable.
Here's another reason to ditch your landlord: rent is higher than the average mortgage in Tampa Bay.
Fox13 News tells us that the region experienced one of the highest rent increases in the U.S. last year. Many current and future Floridians would be better off buying a residence now than hoping the rental market cools.
Set yourself up for success
How do you separate yourself from others in such a fierce market? Before doing anything else, learn how to make an offer on a home. Whether you're in a buyer's or seller's market, it's imperative to check all the boxes from a lender's perspective.
Determine how much home you can afford
It happens all the time. Someone decides they're ready to buy a house and they start browsing listings. After a bit of online research, they head out to see these homes in person.
The issue in the above scenario is that the person doesn't know how much home they can afford. Trust us, in this Tampa market; you will need a pre-approval letter to come out on top. This information shows the exact amount you can borrow for a home loan and indicates that you're serious with your offer.
Boost your credit score
Let's say you go through the pre-approval process and discover that your credit score is a bit low. The culprits could be high debt balances, a lack of credit history, or even a discrepancy in your reports. Whatever the case, figure out a way to raise your score so you can obtain the lowest rate possible.
Ask for help
Many aspiring homebuyers lack the necessary cash reserves for a down payment — and that's okay. A down payment gift from a loved one can be the difference as you compete with investors and cash buyers. Just be mindful of the rules and communicate with your lender.  
Choose your preferred location
Now the real fun starts! You understand how much you can spend on a home, and you're ready to land the place of your dreams. Thankfully, a major city like Tampa has styles and neighborhoods for everyone.
Those who prefer being close to downtown and entertainment options tend to opt for South Tampa. You'll have easy access to shopping areas, restaurants, and other popular Tampa Bay spots. On the other hand, buyers interested in larger, newly built homes might want to extend their search to the following suburbs.
Keystone
We could go on and on about what makes Keystone one of the highest-ranked suburbs in Florida. Residents enjoy the small-town feel, as well as the area's countless parks and nature settings. Keystone also boasts a school system that's second to none.
Westchase
Buyers certainly can't go wrong with Westchase. The Hillsborough County suburb has plenty of restaurants, coffee shops, and recreational opportunities for the whole family. Niche gives Westchase an "A+" grade.
Wesley Chapel
Though it's more populated than Keystone and Westchase, Wesley Chapel remains a sought-after destination for buyers. Nearly three out of four residents in Wesley Chapel own their residence. Another notable plus: the area's median home value is about $225,000.
Find the right real estate agent
Whether you're eyeing a condo for yourself or a single-family home for your growing family, you need an experienced agent by your side. The realtor you hire must be a keen negotiator and be willing to go above and beyond. Consider meeting with several real estate agents before making a decision.
Stay positive
You may put all of these tips into practice and still struggle with buying a home in Tampa. Remember to stay positive throughout your journey and to lean on your agent for the heavy lifting. You will move into an amazing home, even if it takes a little longer than you originally thought.
At American Financing, we would love to assist with your homebuying adventure. Call (800) 910-4055 to talk to one of our salary-based mortgage consultants.