Mortgage Down Payment Gift Rules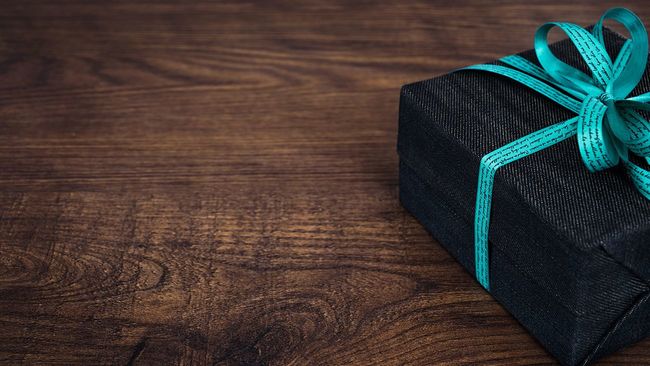 It's not uncommon for home buyers, especially millennials and first-time home buyers, to use gift money toward a down payment. Because, let's face it, sometimes it's easier to have more money up front so you can avoid mortgage insurance. And sometimes, well, sometimes you need that gift money to cover your 3.5% down payment FHA loan, even though it will require you pay monthly mortgage insurance.
Everyone's financial situation differs. What doesn't differ, though, is how you receive (and source) the down payment gift funds.
Down payment gift rules
The amount you're eligible to receive depends on your loan program. There's a good chance you may have to come up with your own money to help cover the cost of down payment. More on that in our "expectations" below.

You must include a formal down payment gift letter with the received funds. A gift letter must include:

the borrower's name,

the donor's name and contact info (address and phone),

the donor's relationship to the borrower, the gift amount,

the address of the property being purchased,

and a signed statement that says the borrower is not required to pay back the gift.

Funds must also be properly documented through financial records. More often than not, you'll need to do more than provide a gift letter. You'll have to document the withdrawal or transfer of the gifted funds. So, be prepared to provide copies of your recent bank statements, your donor's recent bank statements, and copies of cashier's checks. Lenders want to be sure your received monies are in fact gifts and not additional loans that require repayment. Likewise, they want to be sure the donor is not putting him or herself in financial hardship when donating toward the home of your dreams.

Crowdfunding is an option. Similar to wedding and baby registries, sites such as HomeFunded, Down Payment Dreams, and Feather the Nest are around to help buyers request down payment gifts online via their social sites. However, in most cases, the donor has to be related to the borrower — making crowdfunding a challenge. Similarly, some crowdfunding platforms require a percentage of your donations as administrative fees. And of course, these donations are also held to the same sourcing and gift letter rules as mentioned above.
Related: Learn about the financial reserves.
Expectations based on loan program
Looking to qualify for a conventional loan?
You'll need to put down at least 20% if you want your entire down payment to be gifted money. If you put down less than 20%, be prepared to chip in some of your own funds toward the down payment.
Looking to qualify for an FHA loan?
Most home buyers interested in using an FHA loan come up with at least 3.5% down from their own funds. Though, the program does allow for 100% of that down payment to come in gift form -- as long as that money does not come from the seller, a real estate agent, or broker. Similarly, the gift money cannot come from a payday loan or credit card cash advance. Expect those funds to, once again, come from a relative or even a fiancee. High school friends can offer to help, unfortunately, their assistance is likely to be rejected.
Looking to qualify for a VA loan?
If you're a veteran, active-duty military, or military spouse — and meet loan requirements for a VA home loan — well then chances are highly likely you don't have to make a down payment. That's right, one of the most attractive benefits of the VA home loan is zero down payment. So if a family member is looking to gift you money, consider waiting until after your home purchase and using those funds toward home furnishings.
Always remember to be organized
As you begin preparation for down payment and mortgage loan approval, it's important to know the above steps and to also keep organized. Your lender will want to see the previous 2-3 months' statements for your checking and savings accounts. So try and avoid any money transfers (from savings to checking or withdrawing from retirement savings), even if they seem minor. In the event you need to, just ensure you have a paper trail documentation. Doing so will keep the loan approval process moving forward without issue. Remember — it's a mortgage industry guideline for underwriters to verify all assets listed on your loan application. The easier time you have with providing documentation, the faster you can get through the mortgage process.