Zero Down Home Loans: How to Qualify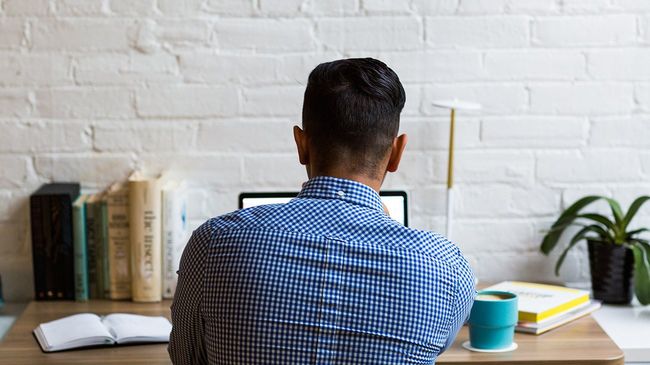 Once you've made the decision to purchase a home, you'll need to be prepared to make a down payment. Or maybe not.
There are a variety of loan and down payment assistance programs available to borrowers. And believe it or not, some offer the possibility of no down payment.
Let's take a look at some zero down home loan options.
Down payment assistance programs
Grants. Forgivable loans. Non-forgivable loans. There are options when it comes to down payment financial assistance. So, seek out the county, state, and national assistance programs to see what may make sense for you. And don't forget to see if you can combine programs, which can make homeownership far more affordable.
Get started by visiting the U.S. Department of Housing and Urban Development (HUD) website, which provides a list of local home buying programs available in each state.
Just know that more often than not, you'll be expected to put some money down. But, it's far more affordable than having to put 3.5% or even 20% down.
How to qualify for down payment assistance
Programs come with requirements and restrictions, so eligibility may vary. You'll need to fill out an application for your desired assistance program to see how much you can receive.
Search First Time Home Buyer Classes Near You
Down payment gift
A lesser-known way to cover your down payment is by using gift money. Gift money can be used for a variety of loan programs, providing you greater flexibility when it comes to finding the right mortgage for your needs.
One of the most popular loan programs for buyers with gift money is the FHA loan. FHA allows for 100% of its down payment to be covered by gift money, ultimately making it a zero down home loan.
Conventional loans can also accept gift money toward down payment. But you'll need to put down at least 20% for the entire down payment to be gifted money. If you put down less than 20%, be prepared to use some of your own funds toward the down payment.
Understanding gift money
The amount you're eligible to receive depends on your loan program, and a formal gift letter must accompany the funds. Most importantly, you'll have to document the withdrawal or transfer of the gifted funds. So, be prepared to provide copies of your recent bank statements, your donor's recent bank statements, and copies of cashier's checks.
Chenoa Fund
The Chenoa Fund works hand-in-hand with a fixed-rate FHA first mortgage on a single-family property, providing assistance up to 3.5% of the home's purchase price. It works like this: you receive an FHA 30-year fixed-rate mortgage and combine it with a repayable second mortgage which covers the 3.5% down payment, resulting in 100% mortgage financing.
Veterans Affairs (VA) loan
Veterans. Active duty military. Military spouses. A VA home loan is one of the most attractive loans in the industry with no down payment, no mortgage insurance, and it's guaranteed by the government, providing borrowers with support to prevent foreclosures.
Along with the government guarantee comes competitive rates and terms. Rates are typically 0.5-1% lower than conventional interest rates. So not only are you looking at zero down payment, but you could also be looking at the ability to afford a larger home.
Let's not forget, most fees and closing costs are limited by the VA. Just know there is a funding fee that's applied to the VA loan. The funding fee proceeds go directly to the VA and help cover losses on the few loans that go into default. It can be financed but must be paid at closing time.
How to qualify for a VA loan
You, or your spouse, must have served:
181 days during peacetime

90 consecutive days during wartime (unless discharged or separated from a previous qualifying period of active duty service)

6 years in the National Guard or Reserves
You'll also need to have your certificate of eligibility ready.
USDA loan
Looking to buy in a rural or suburban area? You may be able to qualify for a U.S. Department of Agriculture (USDA) mortgage — yet another loan program that allows the buyer to put zero money down. Eligibility is based on income and location, and the loan does not require you to purchase a farm or ranch.
The USDA website can help determine if the property you are interested in falls within a USDA eligible area. Just be sure the property you're interested in is a condo, manufactured home, unit development, or single-family home. If it is, you'll enjoy an even greater benefit of no maximum mortgage amount (based on your income). Plus, you'll receive competitive interest rates as the loan is insured by the USDA.
Though mortgage insurance is required with this program, it happens to be the lowest of any other available loan program. And, it doesn't change based on your down payment, as it does with conventional financing.
How to qualify for a USDA loan
As mentioned above, visit the USDA website to ensure your property is eligible. Then, give one of our dedicated mortgage consultants a call. It's that easy!
Don't forget closing costs
But wait, that's not all — even if you secure a zero down payment home loan or are fortunate to receive a gift or grant money, there may still be associated costs. Enter closing costs. The appraisal, title, loan processing fees, mortgage points, and more. As the home buyer, it's typically your responsibility to cover such costs. Although there may be some negotiating opportunities where you can have the seller help pay fees as an incentive for you to buy.
Something to keep in mind — seller paid closing costs are less likely in competitively hot real estate markets. So, be sure to consult with your Realtor before anticipating this as a possibility.
While you're able to get into a home for no money down, it may not be the best option for your financial situation. How could that be? Well, you're starting off your homeownership journey with much larger debt because you haven't invested any of your own money into the purchase. You may also be looking at higher interest rates and closing costs. Ask yourself if it's worth financing a larger loan amount just to get out of making an upfront investment.
Though it may sound difficult, buying a house with zero money down is possible. Learn about your personal options by speaking with one of our mortgage consultants at (800) 910-4055.
Related articles:
How PMI Can Help Lower Your Down Payment
Government Assistance Programs for First-time Home Buyers
Mortgage Down Payment Gift Rules