Chenoa Fund: Mortgage Down Payment Assistance Program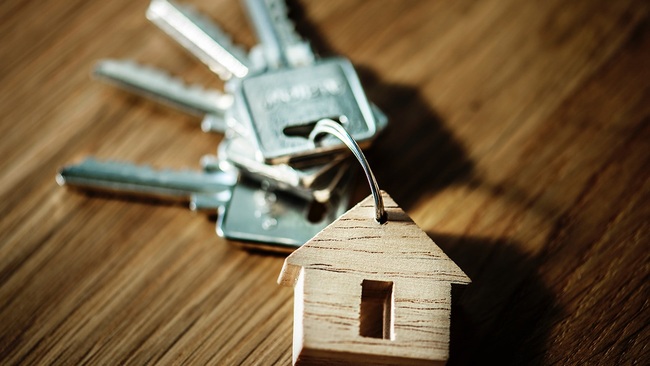 *As a result of COVID-19, this program may not be available. Similarly, FHA, VA, Conventional, and USDA loan requirements are subject to change. Mortgage investors are unable to support as many loans, meaning underwriting guidelines for government and conventional loans are becoming more strict.  
Few moments are as exciting as walking into the door of your first home. Not your first rental home, the first home you purchase. You have a sense of pride, accomplishment, joy, and comfort. You're a homeowner. The path to get here may have included some nervousness and even fear when it was time to put down money and sign paperwork, but it was all worth it once that dream house became your home.
If you're reading this and thinking, "I'm nowhere near ready for such a commitment; it's still just a dream." Your time is coming. While homeownership may feel out of reach due to home prices rising nationally, it's not. Thanks to the Chenoa Fund, qualified buyers can get into a home for no money down. That's right, no money down. You don't even need to be a first-time home buyer to qualify.
Here's what you need to know about the Chenoa Fund and its down payment assistance options.
What is a Chenoa loan?
The Chenoa Fund works hand-in-hand with a fixed-rate FHA first mortgage on a single-family property, providing assistance up to 3.5% of the home's purchase price. This effectively covers the FHA loan's 3.5% down payment requirement.
It works like this: you receive an FHA 30-year fixed-rate mortgage and combine it with a repayable second mortgage which covers the down payment, resulting in 100% mortgage financing.
Chenoa Fund second mortgage requirements
The FHA first mortgage follows FHA guidelines. The second mortgage terms for down payment assistance are based on the borrower's qualifying income and HUD's Area Median Income (AMI) requirements.
The borrower must earn less than 115% of HUD's Area Median Income (AMI), down payment assistance can be forgivable

If the borrower earns 115+% of the AMI, there is an option to repay the down payment assistance

Your credit score can be as low as 620 (requirements vary by lender) when using an FHA loan

You do not have to be a first-time home buyer

Loan amount follows FHA guidelines and varies by county

Mortgage insurance is required

Depending on your credit score, home buyer education may not be required

No minimum borrower funds required
Using a HomeReady conventional loan program
Looking for loan options besides government-backed or FHA loans? The Chenoa Fund conventional loan program is a 3.5% second mortgage, which can be used for closing costs (0.5%) and the 3% down payment requirement for 97% LTV conventional mortgage financing. This assistance is offered through Fannie Mae's HomeReady program for low- to moderate-income borrowers.
Chenoa Fund HomeReady qualifications
To qualify for the Chenoa Fund conventional loan program, borrowers must meet program criteria, including:
A minimum FICO of 640

No income limits in low-income census tracts, 100% of area median income (AMI) for all other properties

You do not have to be a first-time home  buyer

No minimum borrower funds required

HomeReady requires borrowers to complete a home buyer education course before closing

Mortgage insurance is required
Using a conventional Standard 97% LTV program
For borrowers who do not fit the HomeReady criteria but may not have the resources for a larger down payment on a home purchase, Fannie Mae offers a Standard 97% loan-to-value (LTV) program.
To qualify under the Standard 97% LTV program, the criteria include:
A minimum FICO of 640

At least one borrower must be a first-time home buyer

The property must be a single-unit (condos are included)

Must pay mortgage insurance

There are no income limits

No minimum borrower funds required

Home buyer education is not required
Mortgage insurance
Because you are not putting any money down, you should expect to pay mortgage insurance.
While mortgage insurance means extra cost, it's not necessarily a bad thing. It means you can put less money down and buy a home sooner.
Chenoa Fund availability
Down payment assistance through the Chenoa Fund is available nationwide, except for New York. Income limits apply and vary based on the loan program.
Approved lenders
Chenoa is funded by CBC Mortgage Agency (CBCMA), a federally chartered government agency. CBCMA specializes in providing financing for loans under the guidelines of FHA and Fannie Mae and partners with quality mortgage lenders on a correspondent basis. 
Don't forget about closing costs
Closing costs are settlement charges associated with obtaining a residential mortgage. These fees include a wide range of items such as the cost of the appraisal, lender origination fees (if your lender charges an upfront fee), escrow closing costs, discount points or prepaid interest, title insurance, and prepaid taxes and hazard insurance premiums.
Typically, home buyers will pay between about 2-5% of the purchase price of their home in closing fees, though these fees can be negotiated or even split with the seller.
When choosing the Chenoa Fund conventional loan program, you have access to funds that can help cover your closing costs, though this may not apply to if you choose an FHA loan with the Chenoa Fund. Be sure to speak with your lender and understand what's covered.
When are closing costs due?
Closing costs are due when you sign your final loan documents. You will most likely wire the funds to escrow that day, or bring a cashier's check.
Can I receive financial assistance for closing costs?
You have options when it comes to closing cost assistance, so you don't have to come up with thousands of dollars on your own before closing. Though options vary, so be sure to contact your lender about what closing cost assistance is available to you.
Gifted money
Many borrowers can factor in monetary gifts with their own closing cost contributions. The gifted money does have stipulations tied to it, and acceptable donors are more often than not family members or domestic partners.
Seller concessions
Seller concessions are when the seller pays a part of your closing costs; though, the amount a seller can offer is dependent on the buyer's loan program.
Lender credits
Lender credits lower your closing costs in exchange for accepting a higher interest rate. So, you pay less upfront, but you pay more over time with a higher interest rate. However, if you're choosing to use Chenoa Fund down payment assistance, this may not be an option. Lender credit availability is determined by market conditions, so please refer to your lender for additional information.
Not having enough saved to fulfill a down payment requirement is no longer a reason to postpone homeownership. Just don't forget there's more to a home purchase besides a down payment.