Conforming Loan Limits Increased During 2019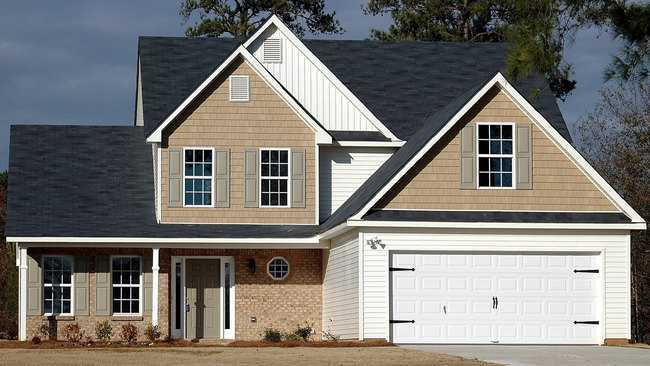 Great news for homeowners and homebuyers during 2019 came in the form of conforming loan limits being increased. This increase applied to loans backed by Freddie Mac and Fannie Mae; though, VA loans were also positively affected.
Conforming loan requirements
To qualify as a conforming loan and to receive the benefits of increased loan limits, the loan must meet qualifying guidelines set by Fannie Mae or Freddie Mac. This includes:
Meeting minimum credit score requirements (generally 620 FICO)

Along with other key underwriting criteria

And most importantly, the loan amount must be at/below the conforming loan limit
The reason for the increase in loan limit
Each year the Federal Housing Finance Agency (FHFA) increases or decreases the conforming loan limits so they are in line with home prices. Since FHFA's House Price Index showed an increase of 6.9%, their conforming loan limits rose accordingly.
Changes are based on October-to-October home price movement and go into effect the following January.
What were the 2019 conforming loan limits?
Median home values have increased in high-cost areas during the past five or so years, driving up the maximum loan limits in many areas. In fact, limits have increased in all but 47 U.S. counties, including Alaska, Hawaii, Guam, and the U.S. Virgin Islands. In those 47 counties, the limits remained unchanged.
Curious how your county is affected? Check out FHFA's county-by-county breakdown of the 2019 conforming loan limits.
Baseline limit
In most of the U.S., the 2019 maximum conforming loan limit for one-unit properties will be $484,350, an increase from $453,100 in 2018.
In addition to one-unit properties, the new limits included:  
$620,200 for 2-unit properties

$749,650 for 3-unit properties

$931,600 for 4-unit properties
High-cost limit
For high-cost of living areas, defined as 115% of the local median home values exceeding the above baseline number, the new threshold will be $726,525, with a four-unit maximum amount of $1,397,400.
What home buyers need to know
Homeownership is within reach thanks to the increase in conforming loan limits. The bottom line: it's easier to qualify for more home without requiring a non-conforming jumbo loan.
Rates remain competitive, so be sure to start the mortgage pre-approval process soon. Your lender can provide a pre-approval letter that tells you how much home you can afford.
What homeowners need to know
The loan limit increases don't just benefit home buyers, they help homeowners, too. You can now access more equity, which means more cash in hand when you choose a cash-out refinance. Those funds can be used to pay off debt, to finance home improvements, or even pay for a child or family member's college tuition. It's your choice! Depending on your lender, you may also be able to refinance without resetting your loan term — creating even greater long-term savings.
What veterans and active duty military need to know
The VA changes the loan limit once every year to keep pace with the average U.S. home price. The limit is a cap on the amount the VA will guarantee, not on the amount you can borrow. The guarantee is an assurance from the Department of Veterans Affairs to repay the lender if the borrower defaults on the mortgage. Lenders can write loans higher than the maximum county loan limit; however, lenders may require Veterans to make a down payment for the amount borrowed over the applicable county loan limit.
Ready to apply for a mortgage?
Learn about new home purchase loans and mortgage refinance options from one of our mortgage consultants. Schedule an appointment online or give us a call at (800) 910-4055.