Jumbo Loans: A Solution for Higher-Priced Homes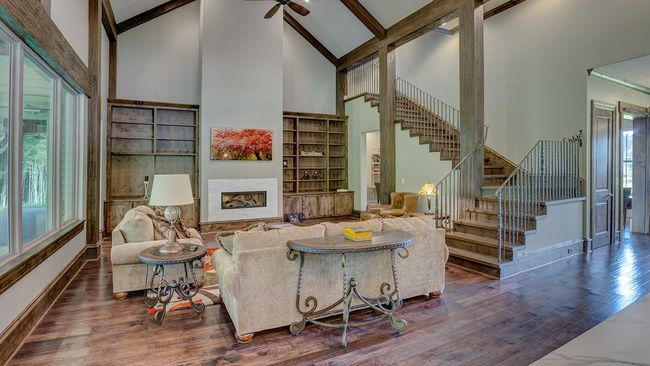 Gone are the days where $500,000 plus homes automatically mean luxury or mansion. Sure if you live in a small town, that price point may align with something lavish, but if you live in Denver or Washington D.C., it could be somewhat modest.
With home values increasing, you may find yourself in need of greater financing to make your homeownership dream come true. That's where a jumbo loan comes in. Jumbo loans are loans that exceed the Federal Housing Finance Agency (FHFA) limit. If your required loan amount is even $1 over your area's conforming loan limit, it falls into jumbo loan (or non-conforming loan) status.
As long as you qualify, you can take out a jumbo mortgage and use it to finance your primary residence, investment property, vacation home, or second family home. Just keep in mind jumbo loans are issued by private lenders and are not backed by government-sponsored entities (GSE's) like Fannie Mae or Freddie Mac— so, requirements may vary.
Here's what you need to know when shopping around for a jumbo loan.
How to qualify for a jumbo loan
Eligibility depends on income, credit score, debt-to-income (DTI) ratio, property type/use, and cash reserves. Because they are not backed by Fannie Mae or Freddie Mac, jumbo loans are considered risky and require higher credit scores. Expect to have around a 700 FICO score (680 when working with American Financing) and a DTI under 40% (but preferably closer to 36%).
Your lender may require you to have enough reserves to cover a few months or even up to a year's worth of mortgage payments. Cash reserves mean the money you have in your checking/savings account and your retirement/investment account. This can really vary based on the lender, so be sure you ask about reserve requirements when shopping lenders.
Need help with increasing your credit score? Check out these five tips for a better rating and lower mortgage rate.
Down payment requirements
The down payment on a jumbo mortgage is, on average, between 10-20%. Sometimes you're required to pay mortgage insurance with less than 20% down, and sometimes you're not. It's all the more reason to shop around.
At American Financing, you can qualify for a jumbo loan with as little as 15% down, which can add up to significant upfront and long-term savings.
Jumbo loan limits
In most of the United States, the conforming loan limit is $484,350, meaning a jumbo loan starts at $484,351. However, our nation's high-cost areas have a maximum conforming loan limit of $726,525, meaning those jumbo loans start at $726,526. Those numbers are specific to one-unit properties.
High-cost areas are typically found in California, Colorado, Connecticut, Florida, New York, Pennsylvania, and Washington D.C., to name a few. For a complete list, and to see what your county loan limits are, visit the Fannie Mae website.
Interest rates
Rates for jumbo loans are competitive with conforming loans. They have similar options, too. You can choose a fixed-rate or an adjustable-rate (ARM) jumbo loan. Jumbo ARMs — just like conforming ARMs — come with introductory periods in which their rates are fixed. You can find loans fixed for three, five, seven, or ten years.
Closing costs and fees
Jumbo loans follow specific underwriting requirements, so they're manually reviewed by an underwriter. Additionally, the lender may ask for a second appraisal to be sure the home is worth the amount you are borrowing. This, of course, adds to closing fees. The bottom line — expect to pay more when closing a non-conforming jumbo loan simply because the loan is larger and there are extra steps that need to be taken before funding.
VA jumbo loans
The Department of Veterans Affairs (VA) has limits on how much liability it will assume when it comes to home financing. While your VA Loan is insured up to the $484,350 (or $726,526 in high-cost areas), VA jumbo loans allow you to go over that amount if you choose. To do so, you must be able to put a percentage of money down after the loan limit is met. That amount is currently 25% of the difference between the conforming loan maximum and your home purchase price.
VA lenders can price their VA jumbo loans differently, so be sure to shop around.
Piggyback loans
If a jumbo loan is not for you, other options may include a more substantial down payment or a piggyback loan. A piggyback loan is — as you may expect — a combination of two small loans. Their qualifications can be difficult as you have to prove you can repay two loans, but they may be an option if your credit score is not high enough for a jumbo loan.
Is a jumbo mortgage right for you?
If you've fallen in love with a home, but the price tag is a tad too high, a jumbo loan may be the most affordable way to own that home — as long as your credit and finances are healthy. Find out for sure by calling one of our mortgage consultants at (800) 910-4055.