What is a USDA Home Loan?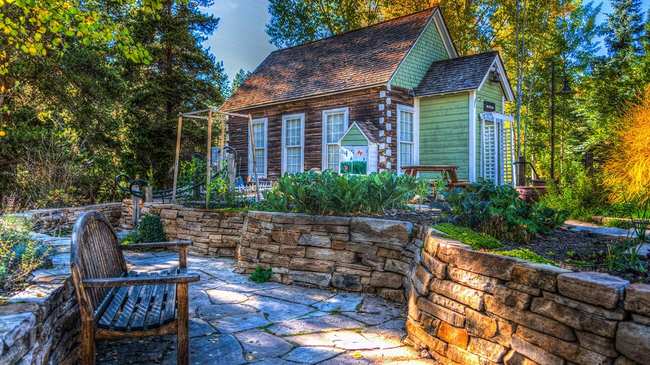 Are you dreaming of country living? Moving to a quaint home that's secluded from the rushed city lifestyle does sound relaxing. The good news is, there are many home financing options available to make that dream come true.
For now, we'd like to introduce you to the most significant mortgage savings — and that's by financing your new home with a zero down payment USDA home loan.
Types of USDA loans
Like FHA, a government agency sponsors the program, but local lenders handle 100% of the transaction. There are two options when it comes to USDA home loans.
1. Single-family housing guaranteed
The guaranteed loan option is the more popular choice of the two USDA home loan programs. It's intended for rural buyers with higher income and credit limits, so there are fewer requirements to meet.
2. Single-family housing direct
This program, also known as the Section 502 Direct Loan Program, assists low-income applicants with finding housing in eligible rural areas. The program provides
payment assistance to increase an applicant's repayment ability.
For a property to qualify for direct loan financing, it must:
Be 2,000 square feet or less

Not have a market value over the applicable area loan limit

Not have in-ground swimming pools

Not be designed for income-producing activities
Breaking down USDA income limits
Like most loan programs, how much an applicant can borrow depends on his/her income, assets, debts, etc. However, the USDA loan program has additional requirements to meet. Your household size and the county you live in are also considered.
The base USDA gross income limits are:
1-4 member household: $82,700

5-8 member household: $109,150
Income includes salary, overtime, commission, tips, bonuses and any compensation for services; though it may also cover housing or the cost of living allowances. Let's not forget — depending on the lender you choose — there may be additional income guidelines to follow. For example, at American Financing, we require two years' worth of steady employment.
Credit requirements
The USDA home loan program offers flexible credit requirements. Different lenders may impose additional credit requirements, but typically you'll need a credit score of 640 to receive automatic underwriting approval. It is possible to have a lower credit score if you're able to receive a manual underwriting review, but that's dependent on your lender and your overall debt-to-income (DTI) ratio.
Interest rates and loan terms
Interest rates align with current market rates for most loan programs, and loan terms can be set at 15 or 30 years.
If your property qualifies for a single-family housing USDA direct loan, you may enjoy interest rates as low as 1% and up to a 33-year loan term. These perks do not apply to the USDA single-family housing guaranteed program.
How to check your address
Eligible rural areas to qualify for the USDA Rural Development Guaranteed Housing program are updated every five years to address our nation's growing population. Since the USDA home loan is designed for rural areas or open country, there has to be a rural-in-character (RIC) analysis to check the USDA eligibility map's population per square mile.
So, how do you know if your property qualifies? Generally speaking, any rural community with a population below 35,000 is a sweet spot for finding a USDA loan eligible property.
Additionally, the property must meet the following requirements:
The borrower must live in the home as his or her primary residence

The property must be a single-family home, condo, manufactured home, or a unit development
USDA guarantee fee
While there are many benefits to enjoy, there is a USDA guarantee fee involved, including an upfront mortgage insurance premium and an annual mortgage fee. These costs are far less than what you'd pay in FHA mortgage insurance premiums, so it's a loan program that's worth considering.
How much can you borrow?
If you (and your selected property) meet all of the above requirements, you may be curious to learn how much you can finance. The good news is: there is no maximum USDA loan limit. Instead, how much you can borrow is based on the property's appraisal value, your income, and your ability to repay the loan.
If needed (and you meet the income requirements), you can even finance your upfront guarantee fee.
Begin the application process
Ready to apply? Our mortgage consultants are ready to help. We're licensed in all 50 states, so we can finance your USDA home loan in any market. Get started by calling (800) 910-4055 or fill out our form below.