Understanding Home Appreciation vs. Inflation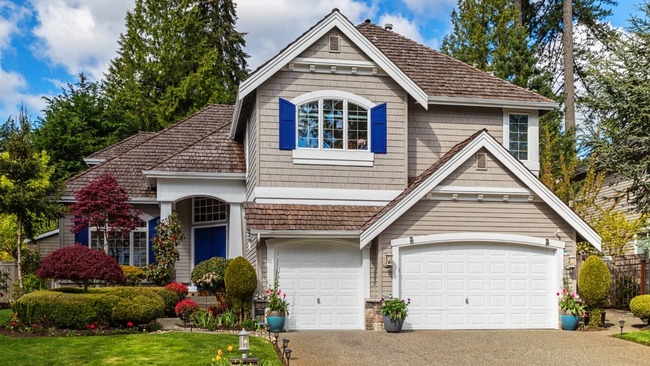 What does home appreciation mean in real estate? How does it relate to inflation? These are two very common questions that get asked often, especially these days. While everyone's situation will differ, it is important to know that housing is generally viewed as a good asset when it comes to inflation. This is mainly because your home's value will rise with inflation, so you're earning money on your investment.
Before we dig into the pros of homeownership during inflation, let's look at what inflation is and how it compares to home appreciation.
Appreciation vs. inflation
Inflation is often viewed in one of two ways. It's the increase in pricing for goods and services. Yet, it's also the decrease in the purchasing power of the U.S. dollar. Whichever way you view it, inflation always leads to a deceleration in economic growth. As of July 2022, the U.S. inflation rate was 8.5%, down slightly from a former 40-year high but still high enough to negatively impact households.
On the other hand, appreciation is the increase of a property's value over time. It fluctuates with the housing market, so you're more likely to experience significant growth in value when there are supply shortages or when you're in a seller's market.
Is inflation good for homeowners?
There are quite a few reasons why inflation can be good for homeowners. The first is tied to your mortgage and monthly housing payment. While the costs for goods and services skyrocket during inflation, your mortgage can be unaffected. That is assuming you have a fixed interest rate. Your home will continue to grow in value, but your mortgage payment will stay relatively the same. 
Of course, you should expect taxes and insurance to rise, potentially adding to your monthly payment. But, it shouldn't negatively impact you too much.
The bottom line: inflation doesn't mean home prices are falling. In fact, real estate is one of the best available hedges against inflation. While your house won't appreciate as quickly, it should still be considered a valuable asset and investment.
How much does a house appreciate per year?
A home's annual appreciation depends on the national appreciation rate. When you look at growth since 2020 and 2021, you'll notice some significant spikes due to high demand and low housing inventory. We saw an average growth of 18%, thanks to mortgage rates being at record lows. Historically speaking, homes in the U.S. generally only appreciate by 2–3% per year on average.
How location impacts appreciation
Home appreciation varies based on your city and state, but it doesn't stop there. Even your neighborhood can impact how much (and how often) your home appreciates. If your home is in a desirable area, chances are you'll see more significant jumps in value. This is especially true if you live in a top-rated school district near major highways, shopping, and entertainment options.
How can you add to your home value?
You build equity by paying down your mortgage balance and through your home's appreciation. You can also grow it by taking care of your home. Maybe it's renovating your bathroom or adding an extra bedroom to your finished basement. After all, livable space is what's most important to buyers and appraisers. Bedrooms and bathrooms always come at the highest value, so the more beds and baths your home offers, the more your home is generally worth.
Check out our 5 Ways to Increase Your Home Value.
What brings down property value?
We often focus on what can be done to increase property value, but what about the opposite? Are there things you could be doing that may drop your home value? Can inflation be harmful to your property investment?
As we've already discussed, inflation is not likely something that will hurt your value. Neglected maintenance, poorly executed home improvements and even location are all reasons why your home could diminish in value. It's extremely important to keep an attractive curb appeal and stay up-to-date on what needs work and attention. Maybe it's a new roof or a fresh coat of exterior paint; whatever the case when you put effort into maintaining your home, you're less likely to experience a drop in value.
Key takeaways
Money loses value
Homeowners with fixed-rate mortgages are likely to benefit from continued inflation because tangible assets, like real estate, appreciate over time. Money, on the other hand, will lose value during inflationary periods. When possible, if you're able to invest in real estate versus keeping money in savings, you're more likely to receive strong and stable returns.
Factor in all costs, not just your mortgage
Although buying a home can be beneficial during inflation, buyers should still consider how long they plan on staying in the house. After all, there's more to home financing than just your mortgage. 
Always remember to factor in closing costs and fees before buying a home because it impacts your ability to afford the home long term. If you don't accrue enough equity in your home to cover all costs, you could end up losing money when it's time to sell.