5 Ways to Increase Your Home Value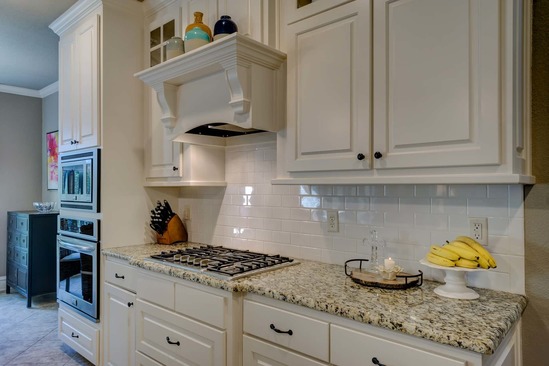 Increasing your home value can be beneficial for many reasons. Outside of the obvious advantages of selling, increasing your home's value may also allow you to complete a cash-out refinance to take advantage of lower mortgage rates and access to cash.
What's the best way to use that money to increase your home's value? Here are a few ideas for where to look for a return on investment (ROI).
Home investments
According to Zillow, a full-gut kitchen renovation averages a 75% return rate (i.e., average cost: $30,000; resale value/ROI: $22,500). However, if you are on a budget, you may be able to get more value by carefully choosing which parts and appliances to renovate and which can be left as-is.
If you have limited funds, priority should go to projects with the highest return on investment (ROI). For example, if your kitchen appliances are worn out, replace them. And while you're at it, think about the design surrounding them. You don't have to completely replace countertops unless they're showing their age. Instead, consider updating or adding a backsplash. Backsplashes are one of the most affordable ways to add life to your kitchen.
A simple bathroom improvement may be your vanity. Outdated appearance? Update the faucets or even replace it all with a prefabricated vanity. There are many sizes and styles available, so you have options when trying to best complement your bathroom décor.
Improve curb appeal
First impressions are important. Landscaping is a great way to improve the look of your home. It's relatively inexpensive and may be as simple as fresh mulch or new shrubs. Find easy shrubs, specific to Colorado planting, on the Colorado State University website.
Better yet, add a flagstone walkway that's accentuated with lighting. It's an easy way to create beauty and functionality in one small project.
And for a bonus tip, courtesy of HGTV – take a photo of your home (walkway and driveway included), and convert it to black and white. Remove the color, and the truth comes out. That is where you see the cracks in the walls and other glaring flaws.
As time and money permit, you'll want to address these issues to ensure you're presenting a welcoming home that's structurally fit.
Create energy savings
Energy-efficient upgrades offer reduced utility bills and less maintenance, all while helping the environment. A few examples, as shared by the Department of energy, include:
Insulating your water tank could reduce standby heat losses by 25%–45% and save you about 7%–16% in water heating costs — and should pay for itself in about a year.
Replace your home's five most frequently used light fixtures or bulbs with models that have earned the ENERGY STAR, and you can save 9% annually on your electric bill.
Install storm windows and save 12%-33% annually on your electric bill. Storm windows are cost-effective, easy to install, and cost a fraction of replacement windows.
Complete minor repairs
Get rid of the squeaks, scratches, dents, and dings. You may need to touch up moldings or door frames, add a little WD-40 to hinges (if not replace them altogether), or even refinish hardwood floors.  Every little bit counts when making a great impression on guests or potential buyers. Be sure you also test toilets, windows, drawers, and even smoke detectors to ensure they work properly.
Add fresh paint
Interior paint can be an inexpensive way to attract buyers. But how can you determine the best color for such an extensive audience? Research of course. Zillow's paint color analysis shows that walls painted in cool, natural tones — like pale gray or oatmeal — fall in top-performing listings. They perform far better than plain old white walls. And the colors you should stay away from? Depending on which room we're talking about, you may want to reconsider yellows, reds, and pinks.
Dig deeper into the study and perform your own research before committing to any color changes. It could make or cost you hundreds, even thousands of dollars when it's time to sell.
When it comes to home improvements, small projects matter as much as large projects. Invest in your home, improve curb appeal, make repairs, boost your energy efficiency, and add a fresh coat of paint. You may not reclaim every dollar you've put in, but you'll increase the likelihood of getting a better appraisal, higher home equity, and an incredible purchase offer.