12 Questions to Ask Before Hiring a Contractor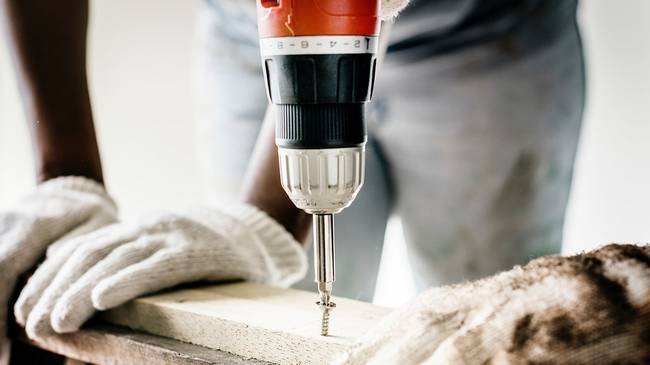 Whether you're remodeling your dream home or house flipping, you're going to need a responsible contractor. The contractor you pick can either make or break your home improvement project. With all the time, money, and stress involved, you owe it to yourself to find the right contractor.
Thankfully, they aren't hard to come by if you know where to look. It's best to stay local when looking for a contractor. Check in with the National Association of the Remodeling Industry for a list of members in your area for starters. You can also look at review websites like Angi and Consumers' Checkbook or try local businesses that sell building materials to contractors to find a reputable one.
Now that you have a list of contractors, you need to interview all of them to find the right one. To make sure you're getting the best work from a contractor, here are the top 12 questions to ask them.
Contractor interview questions
1. How long have you been in business?
Contracting businesses that have been established and operating for many years typically have a traceable record. Do your research ahead of time on any contractor you're considering hiring for the job. You can look up how long they've been in business and verify their credentials.
2. Do you have a contracting license and proper insurance?
Different requirements on whether contractors must obtain a license or an alternative credential can vary by location. As a homeowner, you'll want to make sure that your contractor has gone through all of the necessary certifications to work the job. Having a business license alone isn't enough, and a little more digging will reveal that.
Equally as important is taking a look at their certificates of insurance. The last thing you want is a lawsuit on your hands. Contractors should have both workers' compensation and liability insurance specifically for the type work you need.
3. Will you obtain the permits and set up the inspections required?
Not every home improvement job requires permits or inspections. But most projects that involve a structural change do. Your contractor should know what permits you need, how to get them, and be willing to pull them for you. The same goes for inspections.
4. What's the timeline for the project?
Contractors need to be utterly transparent about when the work will start, end, and any circumstances that might affect that schedule. Make sure to also ask how any updates to the schedule will be handled.
5. What does the payment schedule look like?
The Better Business Bureau suggests never paying contractors completely upfront, and a reputable contractor shouldn't ask you to. But it's important to discuss payment terms beforehand, and be aware of exactly how much is due and when. Payments can be organized by due dates or based on completed stages of the project.
6. Is there a dedicated team working on my project?
Contracting companies often work multiple projects at a time or hire subcontractors for help. For the sake of consistency, it's essential to verify that you can count on the same workers until completion. If they hire subcontractors, ask about their qualifications and if they're covered by the same insurance too.
7. Who is my main point of contact throughout the project?
You need to have a designated point of contact and know the best way to reach that person. Find out their available times and their preferred method of communication to be safe. This person is usually the business owner or the project manager for your home.
8. What do you do at the end of every job?
The keyword you're looking for in the contractor's answer should be cleaning. A quality contractor will make sure the job site is cleaned and taken care of by the end of the day. Also, establish where trash goes and where they can store tools or materials for the job.
9. What precautions will you take to protect my property?
This is a touchy yet necessary question to ask. Your contractor should be willing to take reasonable precautions to protect your belongings. This could range from using tarps to cover large furniture or removing certain items from the job site altogether.
10. How will additional charges be dealt with?
Home improvement can be unpredictable at times. Sometimes projects become pricier when unexpected problems arise. A good contractor should be clear that he or she won't spend a penny over the budget without your approval. This should also be stated in your contract
11. Is there a warranty for your service or materials?
Most contractors offer a warranty on their work. It's important to understand ahead of time what it covers and how long it will remain in effect. Furthermore, the materials used on your project may have a manufacturer's warranty. Request copies of all this information before construction begins.
12. How do we handle mistakes or disagreements?
Mistakes and disagreements can happen. Asking a contractor how he or she handles disputes should hopefully assure you that there is a process for taking care of these situations. If your contractor admits that there has been a couple of conflicts in the past, this isn't necessarily a cause for concern. Everything is fine as long as the contractor handled the situation honorably.
Tips for selecting a contractor
Listen to answers carefully
Questions aside, don't forget to listen for how contractors answer your questions. If they're having trouble communicating now — there are going to be communications issues down the road guaranteed.
Stop by live job sites
Pay a visit to some job sites. This is important because you can get a feel for how they work and take care of the job site first hand. For example, if you notice a messy job site, then you can probably expect the same quality of work.
Check their work with referrals
A contractor is not going to refer you to poor jobs they've completed. But you can still get a good idea of what to expect by looking at their recent jobs. Have your contractor set up dates and times to view their past work if possible.
There are always going to be good contractors and bad ones. Avoid the bad apples with the right questions and a little research. Eventually, you'll find the right contractor for you!