How to Become a Mortgage Broker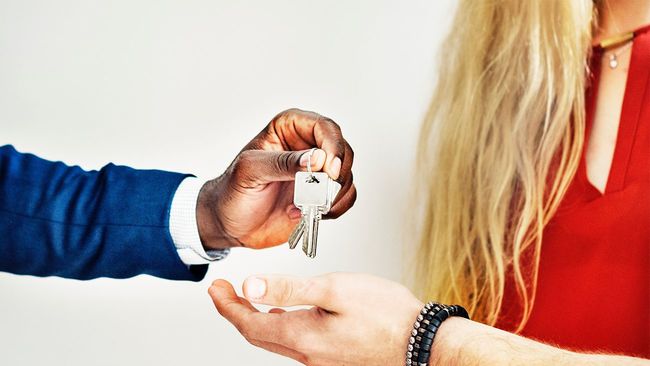 Finding the right mortgage broker is a critical step for many buyers who want to purchase a home without working directly with a bank or lender. It's an instrumental role in the mortgage world, and though it has challenges, it also has a lot of rewards.
So, what does it take to become a mortgage broker?
A high school education is the minimum education requirement. Though, since you're working with financial documents, it's in your best interest to ensure you have a basic understanding of
Computers/keyboarding

Accounting/math

Economics

Sales and marketing

Government regulations and legislation

Real estate principles
What does a mortgage broker do?
Mortgage brokers act as middlemen between borrowers and lending institutions, working on behalf of clients to find the best rate and terms. As a broker, you'll spend significant time assessing a client's credit background and income statements — all the more reason to have the skills mentioned in the section above. You want to be sure your client can afford to repay a mortgage without living paycheck to paycheck.
Mortgage brokers vs. loan officers
So, you've decided you want to work in the mortgage industry. You just don't know if you're going to be a mortgage broker vs. a mortgage lender or even a loan processor. Let's take a look at a few key differences.
Loan officers, mortgage consultants, loan originators, or loan processors are all terms for specialists who work for a bank or lending institution. These are the people who can originate loans for borrowers.
Mortgage brokers, on the other hand, are independent parties who do not work for anyone specifically. As a broker, you connect borrowers with lenders. Essentially, you shop around to find the best deal for your clients.
Interested in becoming a mortgage consultant? American Financing is hiring! Check out our careers page to apply for open positions.
Mortgage broker salary
The average annual pay for a mortgage broker in the United States is $84,060 a year. Though yearly salaries have been reported to be as high as $118,500.
Mortgage brokers get paid by either the lender or the borrower — you get to choose which way you want to be compensated. You may wish to charge a commission on every loan you close. Or, you may charge an origination fee, or even via a yield spread premium (YSP), which is the commission the bank or lender provides in exchange for a mortgage rate above market.
As more buyers are able to afford new homes, brokers can close more deals and thus earn even more.
NLMS exams and licensing
Check your state mortgage licensing laws to understand whether or not you'll need a mortgage license before becoming a mortgage broker.
The NMLS licensing fee for a mortgage broker in most states is $1,500.
To be approved for an NMLS license, you must (often) complete 20 hours of pre-licensing training through an approved organization. The training includes three hours on federal law and regulations, three hours on ethics, two hours on nontraditional mortgage products, and twelve hours of elective courses. This training must be completed no more than three years before your application submission.
Once training is complete, you must pass a two-part SAFE Mortgage Loan Originator test. You must answer at least 75% of the questions correctly to pass the exams.
Mortgage broker bonding
Mortgage broker bonds protect borrowers from improprieties taken by mortgage brokers, and they ensure that mortgage brokers adhere to state regulations. When a mortgage broker gets bonded, the bond acts as an external financial guarantee that the broker will uphold any rules and regulations required by the state.  If there is a breach, the state can claim the bond.
As a mortgage broker, you will have to pay a percentage of the bond amount for each state you operate in. The actual premium depends on many factors. These often include your financials, professional experience, and credit score.
Continuing education
To keep your license current, you'll be required to take a certain number of hours of continuing education courses each year. These can be online or in-person courses. Some brokers prefer in-person learning because it's easier to focus. Others prefer the convenience and flexibility that online learning offers. You can log in at a time that best fits your schedule, without having to disrupt work or family activities.
In Colorado, you're looking at at least eight hours of continuing education courses plus a two-hour state-specific course that is issued by the Colorado Division of Real Estate.
Ultimately, if you want to become a mortgage broker, you should be organized, self-disciplined, and interested in sales. With many lenders choosing to handle mortgages on their own, it's becoming more of a challenge to earn business quickly. Yet, the real estate market is still robust, so the right candidates can certainly create their own opportunities and make an honest living.