Direct Mortgage Lenders vs Brokers: Explained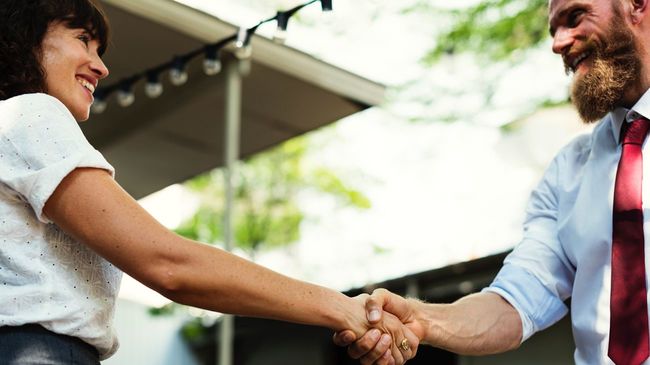 Finding your dream home is only half the battle when it comes to homeownership. The other half is figuring out how to finance your purchase by securing a mortgage. For many Americans, this can come with stress. And rightfully so. There's a lot of preparation, paperwork, and above all patience needed to get your finances in order. Among other things, you need to verify your income and provide a good credit score to paint the best financial picture you can for lenders. Once you have your masterpiece ready, the next step is to find where to get a home loan. For most home buyers, you can either work with a direct lender or with a mortgage broker.
Contrary to popular belief, direct mortgage lenders and brokers are not the same. They differ significantly and understanding these key differences will determine which one is right for you.
What is a direct mortgage lender?
Direct mortgage lenders are considered any financial institution that can provide mortgages directly to borrowers without intermediaries such as investment banks, mortgage brokers, or private equity firms. They employ experts in various disciplines like underwriting, processing, closing, and even compliance to help ensure your loan is processed accurately. So, you can expect a personalized solution for your needs, in a timely manner.
A key difference between brokers and lenders: the application process. When working with a direct lender, you apply directly with their company (instead of the aforementioned intermediary or "middleman"). For the best results, be sure to research direct lenders before you apply. It can make all the difference in securing the lowest rate and stellar customer service.
Here are some other benefits of working with a mortgage loan company.
Benefits of direct lenders
Highly regulated to restrict predatory lending or unfair terms

Available to answer all questions pertaining to your loan

Can process your loan faster, especially if the lender has in-house underwriting

As the loan originator, a lender may save you money in the loan process

No hidden costs worked into the loan
Drawbacks of direct lenders
Have to apply individually to each direct lender

Though some lenders only have access to specific loan programs, there are some out there who can access every available loan (and can even customize programs to fit your financial goals).
American Financing is able to offer nearly any loan program. Schedule an appointment to find out more.
What is a mortgage broker?
Mortgage brokers act as intermediary or "middleman" who brings borrowers and mortgage lenders together but do not actually fund or originate mortgages.
Instead, they gather a borrower's income, asset and employment documentation, credit report, and other pertinent information for assessing how much home borrowers can afford. The broker determines the right loan amount, loan-to-value ratio, and the type of loan for the borrower, then submits the loan to a lender for approval. They also maintain communication between the borrower and the lender during the entire transaction.
Benefits of mortgage brokers
You receive options without having to call multiple lenders

Help borrowers with their application to streamline the process

Saves borrowers time shopping around for a home loan

Knows the right national or regional lenders to secure a loan for an individual

You may get a more favorable mortgage rate working with a broker
Drawbacks of mortgage brokers
Charge a final fee based on the mortgage amount

Some brokers attempt to increase profits by writing hidden costs into your loan
Learn More: How Do You Become a Mortgage Broker?
What is a credit union?
Credit unions are not-for-profit organizations that exist with the sole purpose of servicing their members. Similar to banks, credit unions accept deposits, make loans, and provide a variety of other financial services. They tend to target specific groups for membership so you can't choose among all credit unions the way you can with lenders or brokers. Due to the cooperative nature of member-owned credit unions, they typically provide borrowers reasonable rates for loans.
There is little difference in the mortgage rates credit unions charge when compared to traditional mortgage lenders. Like banks and other lending companies, credit unions have to earn enough from their loans to cover operating expenses. But because of their not-for-profit status, they can pass on savings to borrowers in the form of lower interest rates sometimes.
Benefits of credit unions
More cooperative with customers due to being member-owned

Personalized customer service to members

Not-for-profit status could lead to a better interest rate

Flexibility in how much they charge in fees

Offer other financial services such as checking and savings accounts
Drawbacks of credit unions
Cannot receive a mortgage from any credit union you choose

Options depend entirely on the credit union you join
Regardless of which way you lean, make sure to do independent research on your top mortgage lender, broker, and credit union options. Look for online reviews, business ratings, and maybe even suggestions from friends or family before making any commitments. Don't be afraid to speak with them directly or stop by their offices to get a better feel for who you would be working with. Understanding which mortgage lending questions to ask will not only better prepare you to speak with any lending service, but also increase the likelihood that you're getting the best possible deal out there.
One of the top direct mortgage lenders
American Financing is a family-owned and operated direct mortgage lender located in the Denver metro area. We are licensed in all 50 states and can utilize every loan in the mortgage industry. American Financing has built a stellar reputation over the years because our mortgage consultants are focused on customizing loan programs for borrowers. We also have in-house underwriting and decision making to not only save our customers time but money as well.
Whether you're considering purchasing a home or refinancing your current one, don't hesitate to contact the mortgage experts at American Financing. Our team is available evenings and on weekends to meet your schedule.
We really do make it easy to find a mortgage lender.