10 Important Questions to Ask a Mortgage Lender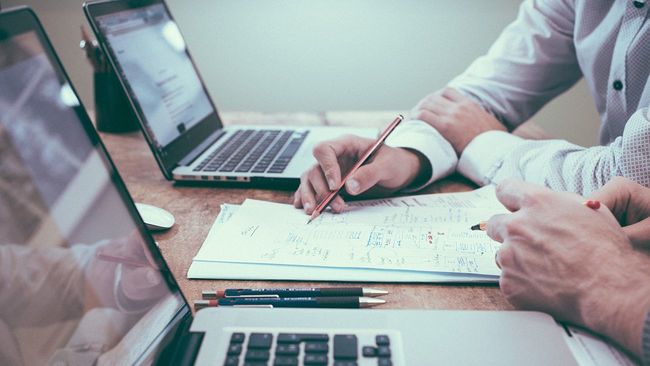 Whether buying a new home or refinancing an existing mortgage, establishing a relationship with your lender and asking them the right mortgage questions is key. To help you navigate this process and gain the valuable information you need, we've identified ten questions that you should be asking your lender.
Mortgage questions to ask when purchasing a home
First-time home buyers and even seasoned buyers should educate themselves on mortgage fees, interest rates, loan terms, and assistance programs before interviewing potential mortgage lenders. Doing so can be incredibly helpful in your decision-making process when it comes down to choosing a lender and a loan program.  Suggested home purchase mortgage questions include:
1. Do you charge anything out of pocket?
Not all lenders have the same fees. Some charge application fees, and many charge upfront appraisal fees. So, it's important to shop around. American Financing does not charge anything out of pocket, keeping your focus on finding the right house and the right loan program. You shouldn't have to worry about making payments to a lender before you've found a home. 
2. Are there any programs offered that can help me with my down payment or closing costs?
There are many programs that assist home buyers with down payment and closing cost assistance, especially those who are buying a home for the first time. And, anyone who has been pre-approved for a mortgage can qualify for government aid.
Start by searching the U.S. Department of Housing and Urban Development (HUD)'s list of local home buying programs that are available in each state. Or, contact your state or county's housing authority. Keep in mind, a dedicated mortgage lender will be on top of available options as you are going through the mortgage process. 
3. What loan program is best?
The best loan program is one that's going to meet your financial needs: taking into consideration what you can afford and what your future goals are. So, it's extremely important to choose a lender that has your best interest in mind.
Some popular loan programs to consider:
FHA – Expect a low down payment, relaxed credit requirements, and affordable monthly mortgage payments. It's a popular, government-insured program for first-time home buyers.
VA – Veterans and active duty service members have access to incredible benefits like no down payment, no mortgage insurance, and some of the lowest interest rates in the industry.
Conventional – Choose between options with low monthly payments or shorter loan terms. And, depending on your down payment, you may be able to avoid private mortgage insurance (PMI).
CHFA – Specific to Coloradans, a CHFA loan can get a first-time home buyer into a new home for as little as $1,000 down. Plus, CHFA programs offer support with closings costs and even provide a first-time home buyer education class.
4. What is my interest rate going to be?
Your credit score, property location, and loan program are key factors in how your interest rate is determined.
Your credit score: This is a number that lenders use to understand your ability to pay back loans. The higher your credit score, the better your interest rate. If you're able to take the time to raise your credit score before making a home purchase, you may want to consider doing so. 
The property location: lenders may have different rates depending on the state you live in. Explore rates, by state, by visiting the Consumer Financial Protection Bureau (CFPB)'s interactive rate tool.
Your loan: When shopping loan programs, you'll learn about different terms, categories (conventional, FHA, VA, etc.), and rate types (fixed or adjustable) that are available.  Your loan choice – and the down payment you make – will help determine your interest rate. Be sure to weigh the pros and cons of each program, and work with a lender who will help customize a loan to best fit your financial needs. 
5. Is there a prepayment penalty on my loan?
A lender may charge a prepayment penalty if you choose to pay off your mortgage early. In today's market, most mortgages do not have prepayment penalty fees. And, they typically do not apply if you pay more toward your principal balance, but it's a mortgage question that's worth asking.
Mortgage questions to ask during a refinance 
Essentially allowing you to trade your existing mortgage for a new loan with more favorable terms, refinancing is beneficial under the right circumstances. Here are mortgage questions to ask when considering a refinance:
6. Is refinancing appropriate for me?
First thing's first: refinancing isn't for everyone. That's why it's important to be upfront with your lender and ask them if you are a good candidate. A general rule of thumb is that refinancing becomes worthwhile when the current interest rate on your mortgage is at least two percentage points higher than the prevailing market rate. Additionally, opting to refinance makes sense if you:
Have high home equity. More equity means that you may receive more money from a cash-out refinance or have a lower monthly payment.
Have good credit. Just like a new home mortgage, your credit score can play a big role in getting approved for a refinance. The higher your credit score is, the lower your interest rate will likely be.
Plan to live in your home for years to come. A refinance is only worthwhile if you will be staying in your home long enough to recoup the cost of refinancing. 
7. What are the advantages of refinancing my mortgage?
Once you've determined that refinancing is appropriate, it's time to evaluate the benefits. Many homeowners refinance because it can allow them to:
Lower their interest rate and/or monthly payment.
Shorten their loan term so that they can pay off the mortgage faster.
Switch from an adjustable-rate mortgage to a fixed-rate loan.
Eliminate private mortgage insurance (PMI).
Use equity to get cash for paying off debt, remodeling, or anything else they'd like to use it for.
For specifics on what you can personally gain from a refinance, ask your lender to lay out the advantages in detail. 
8. What fees will I be required to pay?
While it can save you money in a myriad of ways, refinancing, like most things in life, does not come without a cost. Before moving forward, it's important to weigh the pros and the cons of refinancing. The main disadvantage of refinancing is that transaction fees can add up quickly. Below are just some examples of the expenses associated with refinancing:
Mortgage application fee
Loan origination fee
Appraisal fee
Title search and title insurance
Above all, ask your lender exactly what you will be required to pay before arriving at any decision. Taking all of the mortgage fees into account, make sure that the amount you save by refinancing will outweigh the costs of doing so. 
9. How long will the process take, and will I be working with you throughout the entire process?
In addition to considering whether you have the money to refinance, think about whether you have the time. While 4-6 weeks is standard, the duration depends on many factors. So, it's crucial to seek an estimate from your lender. From there, it is always worthwhile to follow up by asking if there is anything you can do to consolidate the process. Inquire which documents are required, and get them in order as quickly as possible.
Given that refinancing can take a considerable amount of time, it is far easier to work with a single lender and handle everything in the same place. Being passed around from person to person often leads to confusion and frustration. So, find a lender you trust and who will work with you consistently. The refinancing process should flow smoothly, and if it doesn't, you may want to consider a new lender.
10. What is the best deal you can offer me within my price range?
Mortgage loans aren't cookie-cutter; they're very borrower-specific. A lender needs to take the time to understand not just what the borrower wants, but what their specific situation is. So, be straightforward with your lender. They are there to help you make a well-informed decision and find a solution you can afford. It is their job to be completely transparent with you about the costs and benefits of refinancing. That said, we recommend checking online to see what interest rates are available before walking into your lender's office. Don't necessarily take everything you find on the Internet at face value. Use this research so that you can have an educated conversation allowing you to communicate exactly what you're looking for.