How Does a VA Loan Work?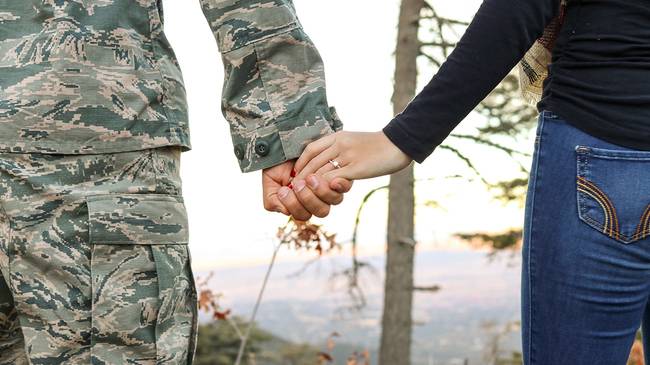 What's a VA loan?
A guaranteed loan helps service members, veterans, and eligible surviving spouses achieve affordable homeownership. The Veteran Affairs (VA) loan was established in 1944 through the Servicemen's Readjustment Act, commonly known as the GI Bill of Rights. With over 20 million veterans and active service personnel eligible for VA financing — there's a strong demand for VA loan benefits.
Complete list of benefits
There are many advantages to this attractive loan program provided by private lenders, such as banks and mortgage companies.
Eligible home buyers are not required to have a down payment; however, an earnest money deposit may be required

No monthly mortgage insurance premiums or private mortgage insurance to pay

Closing costs can be assumed by or shared with the seller

Lower average interest rate than other loan programs

No prepayment penalties, and VA buyers can pay off a loan early without penalties

Three refinance options available:

Homeowners with an existing VA loan to refinance into an IRRRL (Interest Rate Reduction Refinance Loan) with a new interest rate and lower their monthly mortgage payment.

Refinance to get cash out for any reason to include but not limited to debt consolidation, home improvements, and savings.

Eligible homeowners who financed their home with another loan can refinance into the VA loan program

Access to an assumable mortgage — essentially a transferable loan pending VA and/or lender approval, but the assuming party must be eligible to receive VA loan benefits

The VA home loan can be used multiple times on current property or for the purchase of a new home; however, reinstatement may be required through the VA Regional Loan Center and bonus entitlement used

The VA will advocate on behalf of homeowners to avoid potential foreclosures
Types of VA loans
VA purchase loan
Qualified service members, veterans, and their spouses can buy a home with this loan program. There are no down payment or mortgage insurance requirements, and you can obtain a competitive interest rate. 
VA cash-out refinance
Are you looking to upgrade your home? Then a cash-out refinance is worth exploring. Qualified borrowers can turn some of their equity into cash, which they can then use for improvements and repairs.
VA streamline refinance
Let's say you currently have an adjustable-rate mortgage. Rather than risk having a higher payment in the future, you can transition to a fixed-rate loan using a streamline refinance. We have an entire article dedicated to the VA IRRRL Home Refinance Program. 
Eligibility for a VA loan
To be eligible, you or your spouse must have served one of the following conditions below and be discharged accordingly.
Minimum of 181 continuous days of service during peacetime

Minimum of 90 days of service during wartime

Minimum of 6 years in the National Guard or Reserves

Veteran's character of discharge or service must be other than dishonorable conditions
Home occupancy requirements
According to VA Loan and Guaranty guidelines, "the law requires a veteran obtaining a VA-guaranteed loan to certify that he or she intends to occupy the property as his or her home personally." Therefore, home buyers getting a VA loan must live in the home as their primary residence.
However, after a certain time, the VA allows a borrower's former primary residence to be rented out. In this case, borrowers may not have to refinance out of the VA loan should they be deployed or have a permanent change of station to another station.
In most cases, home occupancy must be met within 60 days of the mortgage closing. Proof of primary residence is also required.
Exceptions to the rules
Military members can live more complicated lives than most, so there are everyday situations where home occupancy rules can be bent.
Deployed service member: Service members who are deployed from their duty station are permitted to purchase a home in their place of permanent residence.
Spouse and/or dependent child: Some active military members are VA loan eligible but are on active duty and away from their permanent residence. If this is the case, the spouse or dependent child of the service member can occupy the home and satisfy the occupancy requirement.
Also, if the VA home buyer is no longer in the military but is temporarily away for work-related reasons, a spouse or dependent child can satisfy the home occupancy requirement.
Retiring service member: If a service member plans on retiring within 12 months after applying for a VA loan, they can negotiate for a later move-in date. A retiring veteran must include a copy of their retirement application and retirement income for VA lenders to consider the request.
Home improvement: Some homes financed with VA loans need repairs or improvements. If this is the case, the reasonable time of expected home occupancy can be extended. However, VA home buyers need to certify their intent to occupy or reoccupy upon completion of the improvements.
Unusual circumstances: If your circumstance doesn't match one of the above situations, you can submit a description of your case to the VA for approval.
Although the VA offers these exceptions, lenders can have their own standards that might affect home occupancy requirements. Schedule an appointment with a qualified VA lender like American Financing to be sure.
Underwriting requirements
Lenders generally have internal requirements when it comes to VA loan credit scores. Most mortgage lenders want an applicant with a credit score of 620 or higher.*
Applicants also must show sufficient income to repay the home loan and shouldn't have a heavy debt load. VA loan guidelines are usually more flexible than other loan types to help with eligibility. For example, veterans can use their home loan benefits a year or two after bankruptcy or foreclosure.
As of 2020, there is no limit on VA loans. Loan limits previously varied by county and were based on median home prices.
VA loan Certificate of Eligibility
Lenders require proof of eligibility before applying for a VA loan. Applicants must get a Certificate of Eligibility (COE) and meet the eligibility criteria we touched on earlier.
Three ways to apply for the COE
Request a COE from your mortgage lender

Apply for the COE online at the VA website

Print and mail your COE application along with proof of eligibility
Check out the VA's COE evidence table to determine your borrower category and evidence requirements.
VA loan payment assistance
Another benefit of VA loans is the assistance and counseling offered to struggling borrowers. The VA can negotiate with the lender on behalf of the borrower in case of hardship and provide financial advice. Their counselors can help borrowers negotiate payment plans, loan modifications, and other alternatives to foreclosure.
How can I apply?
Once you have your certificate of eligibility (COE), you can apply for the VA loan. The application process is straightforward with American Financing. We're a rising member of the VA's list of top 300 mortgage lenders and committed to providing affordable housing for our military members. Get the most out of your VA loan benefits with American Financing and contact us today!
*VA loan requirements are subject to change. As a result of COVID-19, mortgage investors are unable to support as many loans, meaning underwriting guidelines for government loans are becoming more strict.