Everything You Need to Know About a 15-Year VA Refinance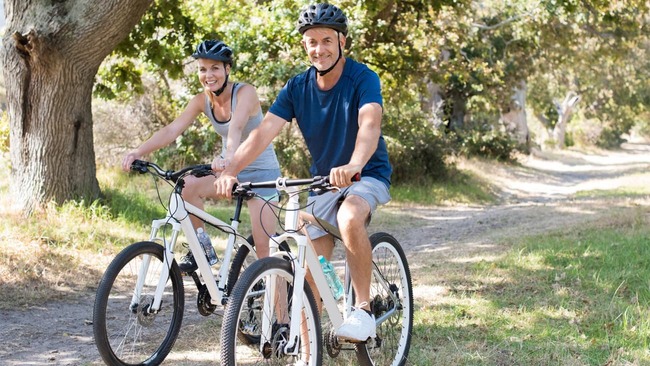 Published March 24, 2022
A 15-year VA refinance is a government loan available to service members, eligible veterans, and surviving spouses. The loan provides military personnel with the opportunity to snag a low-cost mortgage at a competitive interest rate. Even applicants with low credit scores can take advantage of this incredible financial opportunity.
Private lenders issue the loan, but the Department of Veterans Affairs (VA) backs the loan at least in part. These loans are primarily low-risk for lenders due to their strong government backing. Let us know if you think you may qualify for a VA loan. We're happy to talk through the mortgage and begin the process. 
Who qualifies for a 15-year VA refinance?
The VA determines who qualifies for a 15-year VA refinance and which lenders can issue the loans. Depending on how long you served, you might be eligible for a VA loan.
You qualify for VA loan programs if you:
Have served a minimum of 181 days of active-duty service during peacetime

Have completed a minimum of 90 days of active-duty service

Have at least six years of service in the National Guard or Reserves

Have at least 90 days of cumulative service under Title 10 or Title 32 (Title 32 service requires at least 30 of those days to have been consecutive)

Are the spouse of a military member who passed away in the line of duty or due to service-related disabilities
Lenders can set their own qualification requirements, but American Financing only requires you or your spouse to have served 181 days during peacetime, 90 consecutive days during wartime, or six years in the National Guard or Reserves.
If you do not fall into any of these categories, don't worry. You might still be eligible for a 15-year VA refinance if you were discharged for one of the following reasons:
Reduction in force

Hardship

Early out (21 months of a 2-year enlistment)

Certain medical conditions

The convenience of the government (20 months of a 2-year enlistment) 
If you received a bad conduct or dishonorable discharge status, you might not have 15-year VA refinance eligibility. Find out if you qualify for a VA loan by chatting with an American Financing mortgage consultant. 
You'll need to produce a Certificate of Eligibility (COE) to demonstrate proof of your service. COE requirements vary based on whether you are a service member, eligible veteran, or surviving spouse.
Why might this type of loan make sense?
Consider applying for a 15-year VA refinance if you have served enough to be eligible for one. Your military service may have made it difficult to accumulate wealth. However, these honorable sacrifices make you eligible for other financial advantages. A 15-year VA refinance comes with a host of benefits, including: 
Relaxed borrowing requirements

No down payment is due at closing (for qualified borrowers)

Reduced 15-year refinance rates

No monthly mortgage insurance (for qualified borrowers)

No prepayment penalties

Streamlined refinancing via Interest Rate Reduction Refinance Loan (IRRRL)
If you're refinancing an existing VA loan, or if you would like a mortgage refinance into a VA loan, you have options. An IRRRL reduces your monthly payments by lowering your 15-year VA refinance rates. You could also roll closing costs into the loan itself. Choose a VA cash-out option to use home equity for any purpose, including making home improvements, funding emergency expenses, and reducing high-interest debt. 
Read more about the difference between a fixed-rate and adjustable-rate mortgages below. Then, you can explore these options with an American Financing mortgage consultant to figure out what loan structure best fits your financial situation. 
Veterans should pay special attention to VA loan benefits
A 15-year VA refinance is particularly beneficial for veterans. Unfortunately, some lenders target veterans with predatory loans. These unfair lending schemes can eat away at veterans' financial stability. By contrast, VA loans provide veterans with the opportunity to accumulate equity by offering low 15-year VA refinance rates and no down payments. Accumulated equity can act as a financial cushion for when emergencies strike. You'll never quite know when you're going to need an emergency cash infusion, so planning ahead is in your best interest.
As a veteran, it's important that you build wealth and assets. You can avoid most fees with a VA loan, which allows you to grow your savings more quickly. In addition, a 15-year VA refinance will enable you to take control of your financial future. As a result, you can achieve both financial independence and the ability to rebound after a financial emergency. 
Additionally, disabled veterans are eligible for additional benefits. If you are at least 10% disabled, you:
Are exempt from the VA funding fee

Might not need to meet a minimum service requirement

Might be eligible for Specially Adaptive Housing (SAH) grants for home modifications
Fixed-rate mortgages vs. Adjustable-Rate Mortgages (ARMs)
Fixed-rate loans require the borrower to pay the same interest rate over the entire loan term. 
One advantage of a fixed-rate loan is that you can establish financial stability. Consistent mortgage payments mean that you can create a long-term financial plan. While interest and principal payments will stay the same, the total mortgage payment will increase over time. Residential mortgages tend to incorporate property taxes and insurance in escrow. Therefore, you should expect a percentage of the monthly mortgage payment will cover those expenses. 
You can also choose an ARM loan. This loan option begins with introductory 15-year VA refinance rates, but the interest will continue to adjust over time. ARMs typically offer lower rates and payments at the beginning of the loan term. ARM rates also usually adjust on an annual basis. As interest rates increase or decrease, so will your rate. On the plus side, ARM VA loans do offer borrowers some extra protections, including:
Annual increase capped at 1%

Total increase capped at 5%

Rate changes occur only once per year
Take the next step with a 15-Year VA refinance
Take advantage of the financial benefits offered to service members, eligible veterans, and surviving spouses. Your years of service and discipline have made this opportunity possible, and American Financing is here to support you every step of the way. As one of the VA's top 300 lenders, we know how you can get the absolute most out of your 15-year VA refinance benefits. Call (866) 891-89017 to chat with one of our mortgage consultants.