Should I Refinance to a 15-Year Mortgage?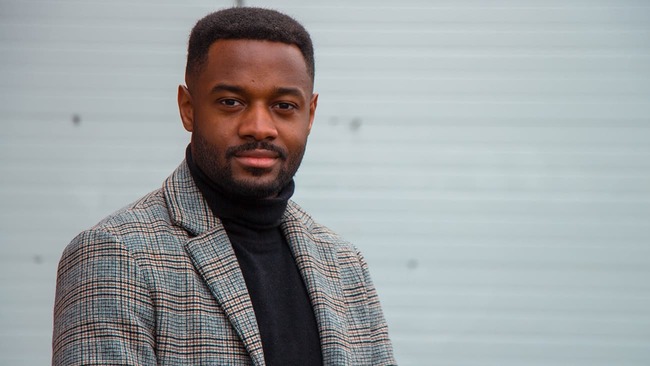 If you're considering refinancing to a 15-year mortgage, now is a great time to make your move. Though rates are no longer at record lows we saw during the pandemic; they remain favorable by historical standards. There are still millions of homeowners who could benefit from a refinance.
While many folks will opt for another 30-year mortgage, some will consider a 15-year mortgage. Shortening your loan term can be one of the best financial decisions you ever make. But it's not the right decision for everyone, and you might end up overestimating your ability to repay the loan.
Borrowers should always take the time to weigh their options before exploring a 15-year refinance. Think about your current financial situation and whether it makes sense to increase your mortgage payment. Then don't forget to account for your future goals and how a higher home payment could keep you from achieving them.
In this article, we take a closer look at the ins and outs of refinancing to a 15-year home loan. Understanding the pros and cons of this program will help you make the most informed decision and set yourself up for financial success.
What does it mean to refinance to 15-year mortgage?
Let's discuss what this strategy entails in the first place. Say you took out a 30-year mortgage with a loan amount of $300,000 and a 4% interest rate in 2019. At the time, maybe you chose the term with the most affordable payment and thought nothing more than that.
Now, fast forward a few years to 2022. Perhaps you have a higher-paying job and fewer debt obligations. The combination of more income and additional room in your budget means you could realistically afford a higher mortgage payment.
So, you start the conversation with a mortgage consultant. They run the numbers and find that refinancing to a 15-year mortgage (while obtaining the same 4% rate and $300,000 loan amount) would increase your monthly payment by almost $800. However, you also learn those higher payments can save you $83,000 in interest and allow you to pay off your loan 12 years sooner.
Think of a refinance to a 15-year mortgage as replacing your existing loan with a new mortgage with a different term. This particular loan type primarily differs from other programs in that a borrower pays more in the short term for greater savings in the long term. You own your home much faster with a 15-year loan and can access your equity sooner as well.
Benefits of a 15-year mortgage
Let's say you no longer want to commit to a 30-year loan. Sure, you may think to pay extra on your principal occasionally. However, the alternative is switching to a 15-year term and enjoying the following benefits.
Significant savings
Most homeowners don't make a sizable dent in their loans for years. Just look at your latest mortgage statement. Chances are, the majority of your funds are going to interest, especially if you're in the early years of repayment. 
It's a different story when we're talking about a 15-year mortgage. The shorter term means that borrowers are responsible for a fraction of the interest. So you could be in line to save hundreds of thousands of dollars by refinancing into a 15-year mortgage. 
More equity, faster
Equity is king when it comes to homeownership. As a refresher, you can calculate this figure by subtracting your loan amount owed from the property's value. For example, if your home is valued at $300,000 and you have $250,000 remaining on your mortgage, you would have $50,000 in equity.
But how does equity growth vary between a 30-year and a 15-year mortgage? It all ties back to the interest. The faster you can pay down the interest, the faster you chip away at the principal — and the more equity you accrue.
Lower interest rate
Wanting to obtain the lowest interest rate possible? You may be able to get a rate that's half a point lower than those advertised with a 30-year loan. What seems like a trivial disparity ultimately saves you even more money, depending on how long you stay in your home.
Quicker payoff
This is certainly the most obvious benefit of transitioning to a 15-year mortgage. Imagine what you could do when your house is paid off that much sooner! Once lofty goals of funding your child's college tuition, upping your retirement contributions, or buying an investment property become easily attainable.
Drawbacks of a 15-year mortgage
Not every borrower is a candidate to refinance to a 15-year mortgage. That said, here are a few questions to ask yourself before reaching out to a lender.
Can I afford the payments? - Be honest with yourself: can you handle earmarking significantly more money every month for your mortgage? First, you need to assess your entire financial picture. Is your household income stable enough to withstand a higher payment? If the answer is yes, make sure you have a savings account that will cover 3-6 months of expenses. A higher percentage of your income going toward the house payment makes a safety net even more critical.

Will I miss the flexibility with equity? - Borrowers everywhere are taking advantage of rising home prices with a cash-out refinance. In short, this transaction involves taking out a new mortgage with a higher loan amount and pocketing the difference (a portion of the equity) as cash. One of the downsides of refinancing to a 15-year loan is you may not have this level of flexibility with your equity. In turn, there's a good chance you'll have to turn to personal loans or credit cards to pay for home improvements.

Do I have enough money left over for other priorities? - This question ties back to the affordability one above. Though everyone's financial state is different, you need to be mindful of every goal. For example, does it make sense to contribute less to retirement accounts to refinance to a 15-year mortgage? Similarly, are you comfortable paying additional hundreds of dollars or more every month toward your mortgage if your rainy day fund isn't quite where you want it to be? 

Will I lose certain tax advantages? - Don't forget about the mortgage interest tax deduction you've become accustomed to with a 30-year loan. Paying off your mortgage in half the time also means you'll lose this deduction sooner. Consider talking to a tax professional if you're worried about how a 15-year loan could impact your tax liability down the road.
15-year mortgage vs. 30-year mortgage
There are several reasons why the average American homeowner prefers a 30-year mortgage. For one thing, it allows for greater financial flexibility. The lower payment gives borrowers the chance to build equity while keeping up with other debt payments and stashing away cash for an emergency.
The ideal candidate for a 15-year mortgage typically checks two boxes: they have a stable job and no major debt obligations. Since this person can afford the higher monthly payment, it wouldn't be smart for them to pay an additional 15 years' worth of interest. However, would they be better off still with a 30-year loan because of the associated tax deductions? 
Meanwhile, a good candidate for a 30-year mortgage could have an average or slightly below-average income. Unlike those who can afford a 15-year term, these particular borrowers typically don't have the resources to handle a significantly higher mortgage payment. These folks tend to have several other financial goals and obligations like paying off student loans or starting a family.
How do the tax savings compare?
We have an entire article dedicated to mortgage interest tax deduction. To summarize, homeowners are eligible for a credit every year in which they make payments on their mortgage. Many borrowers wonder if they would receive more tax savings on a 30-year loan instead of a 15-year loan.
It's important to know that there isn't much of a difference. Granted, it's nice to receive a larger interest deduction at tax time. But wouldn't you rather own your home outright than watch your funds go primarily toward interest?   
How much does it cost?
Unfortunately, refinancing your mortgage isn't free. It's common for borrowers to spend thousands of dollars on this transaction, specifically the appraisal and closing fees. Do yourself a favor and ask your lender when your break-even point will be, as well as how much your refinance will cost.
Is it worth refinancing to a 15-year mortgage?
Just because your neighbor took out a mortgage with a shorter term doesn't mean you should, too. Take an honest look at your financial situation and see if your family would benefit from such a move. If you're even a little skeptical, hold off for the time being.
There are ways to get ahead of your mortgage principal without putting yourself at risk of foreclosure. You can start by rounding up your payments to the next $100 amount, as recommended by Nationwide. Better yet, make one extra payment a year and reduce the term of your loan by several years. 
Should I refinance now?
Though it's expected that rates will favor borrowers for the foreseeable future, we don't know for certain. That's why we suggest locking in a low rate as soon as you have the opportunity to do so.
What is the average 15-year refinance rate?
In the first week of March 2022, the average 15-year refinance rate is well below 4%. How does that compare from a historical perspective? Well, mortgage rates hit an all-time high of 18.45% in October 2021 — a huge difference!
Is it ever better to have a longer-term mortgage and overpay?
Many homeowners currently see this option as the safest route. As we mentioned above, using a simple tactic like making one extra payment a year can help you own your home faster without having to refinance to 15-year mortgage programs.
Can I pay off my mortgage in 10 years?
Yes! You should be able to pay off your home in 10 years, regardless of your loan term. Just double-check there's no prepayment penalty.
What credit score is needed to refinance?
Your credit score is one of the most important factors when determining your ability to refinance. Though some lenders could require as high as a 720 score for a jumbo refinance, some borrowers qualify with a 580 credit score. Requirements vary by lender, so be sure to shop around before you refinance to 15-year mortgage programs.
How much will you save in the long run by refinancing?
You could save tens of thousands of dollars, if not more, when you choose a 15-year refinance. Ready to get started? Check out our mortgage calculator to see how much you could save with a refinance.