What Does it Cost to Refinance a Mortgage?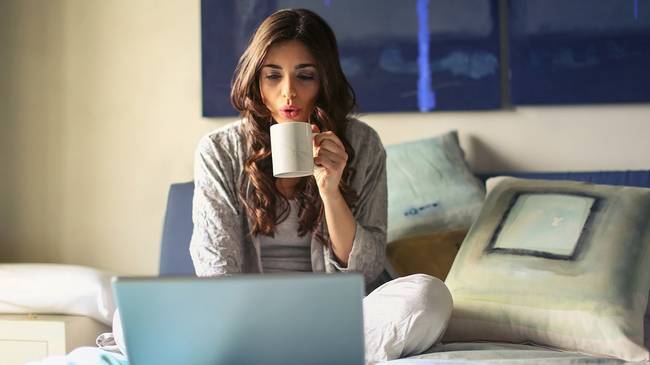 There are many benefits to refinancing your mortgage. You can lower your interest rate, shorten your loan term, access cash, or even consolidate high-interest debt. They're all great options that can help you save an incredible amount of money over the life of your loan. You may even be able to save up to $1,000 a month!
But what does it cost to get to those savings? Do you pay the same fees as you did for your original home loan?
The short answer: yes, for the most part. Since it's a new loan that takes over your existing loan, there are costs involved. When asking yourself, "should I refinance my mortgage?", take the time to understand just how much "cost" you may encounter.
Closing costs on a mortgage refinance
About half of your mortgage closing costs go to a third-party for necessary transaction services. In total, you may be looking at anywhere from zero dollars to several thousand to refinance your mortgage.
Why the large spread? Well, closing costs are dependent on the state you live in, the loan program you choose, your loan amount, the lender you choose, your rate, and even the third parties (title/inspection/appraisal companies) that are used.
How do you fall into the lower end of that overall cost category? Shop around! The section below further explains some of the specific fees and costs to refinance a mortgage.
See how to save more! Check out these money saving refinance tips to trim your costs!
Mortgage refinance fees
Application fee
Not required
Believe it or not, there are some banks and lenders out there who charge borrowers a fee to do business with them. It's what's called an application fee, and it can cost you up to $500 upfront. Avoid this refinance cost by choosing a lender with no upfront fees, like American Financing.
Appraisal fee
Required
Appraisal fees cannot be avoided. And, you can no longer shop around for appraisal companies as a result of the new Appraiser Independence Requirements. The Appraiser Independence Requirements replaced the Home Valuation Code of Conduct (HVCC) laws after the last real estate collapse. Since almost all appraisers are self-employed individuals, they can charge what they deem necessary for their services. They are typically pooled into an Appraisal Management Company (AMC) to receive work orders from mortgage lenders and bankers. Keep in mind: the hotter your real estate market, the greater the demand for appraisals, which could translate into a longer wait time to get your loan completed. So it's important to understand that wait times are typically out of the control of your lender.
Typical appraisal price ranges for appraisals are as follows:
Conventional loans usually cost somewhere between $500-$650

FHA almost always costs at the higher end of this spread at $650

VA loans run up to $750 

Anything in a rural area or considered a unique property type can range from $750 and higher, even over $1,000
These fees are charged by the AMC or appraiser directly and not by the lender. To pay for the appraisal fees, over 90% of lenders require their borrowers make a one-time, upfront check or online payment. This protects lenders from borrowers who start the process, complete the appraisal, and afterward either change their mind or do not qualify for the loan. 
To repeat what was mentioned earlier: at American Financing, there are no upfront, out of pocket costs associated with loans. So this is another mortgage refinance cost you need not worry about right away.
Origination fees 
Required
The origination charge covers the processing, underwriting, administrative, and document costs of the loan. It is typically included in the total loan amount to avoid any upfront, out of pocket costs. Expect to pay around 1-1.5% of your principal balance to make up these charges. So, if you have a principal balance of $250,000, expect to pay around $2,500-$3,750. It's rather minimal when you consider you're borrowing $250,000.
Mortgage points
May be required
Mortgage points are fees paid at closing in return for a lower interest rate. One "point" equals 1% of the total amount of your home loan (or more simply $1,000 for every $100,000 borrowed). Most of the time, however, it's usually not cost-effective to pay to buy down the mortgage rate. Be sure to let your dedicated mortgage consultant help determine if this is financially beneficial for your situation.
Title insurance and search
Required
This fee covers the cost of searching the property's records to ensure that you are the rightful owner and to check for liens. Title insurance covers the lender against errors in the results of the title search. If a problem arises, the insurance covers the lender's investment in your mortgage. So, if someone should lay claim to monies owed before that refinance transaction took place, the title insurance will have to pay for it (should it be a valid lien). Cost range = $500 to $800, and sometimes more, depending on the loan amount. Be advised that while you can choose a different title company when refinancing your home, it's usually a good idea to use the title company the lender recommends. This is because they'll more than likely have a great working relationship with this third party company and that means lower title cost and quicker turnaround times.
Inspection fee
May be required
If you have a government-backed loan like an FHA or VA loan, it's highly likely you'll need an inspection — even if you're refinancing your mortgage. The inspection is necessary because it looks at the overall condition of the home (whereas an appraisal determines the home value). The lender may require a termite inspection and an analysis of the property's structural condition. Some even require a septic system and water tests to ensure an adequate supply of water for the house.
Recording fee
Usually required
Your city or county may charge a recording fee for handling the refinance paperwork. Though these refinance costs are relatively low, they can be upwards of $250. Visit your local government website or ask your mortgage lender.
Prepayment penalty
Typically not required
Your lender may charge a prepayment penalty for paying off your existing mortgage early. It's rare, but, it's still important to ask about.
Can you negotiate closing costs on a refinance?
As mentioned above, there's no way of getting around certain mortgage refinance fees such as appraisal fees and credit report charges. But it is possible to negotiate closing costs on such a loan. In fact, many borrowers who don't have a large down payment saved choose to waive their closing costs.
You'll still be responsible for these costs — just not at the time of closing. So if you opt for a no-closing cost refinance, know that you're probably looking at a slightly higher interest rate. Ask your lender how much it would cost you in the long run to roll these funds into your loan.
No cost mortgage refinance
Depending on your particular situation, you may be inclined to ask for a "no-cost" loan. This means the lender will pay for all loan costs, including their fees and third-party fees (appraisal, title, recording charges, etc.).
Most of the time a "no cost" loan is used when doing a cash out loan so you can access as much money as possible. Though, this will lead to a higher interest rate to compensate the lender for not charging anything upfront.
It's not the right solution for everyone, so be sure to consult with a mortgage consultant who has your best interests in mind. This way, you can feel confident you're not being pressured into the wrong program.
What to expect during the refinance process
If you choose to refinance with American Financing, here's a basic overview of what you can expect.
10-min consult
Just want to learn more? We can have a quick discussion about refinance benefits with no obligations whatsoever.
Start your application
Online, over the phone, or in-person — we'll learn your needs.
Credit check
With your approval, we'll start income verification and a credit check.
Review loan options
We'll present a mortgage program that makes sense for you.
Collect financial documents
Access our secure online portal to submit your information.
Processing
Documents are organized for a thorough financial review.
Appraisal
Quick evaluation to determine your home's value.
Conditional approval
Almost ready to fund, but additional documents may be needed.
Final approval
Once conditions are satisfied, we'll prepare documents for signing.
Closing
Sign your documents, and we can close within three days, meeting wherever is convenient for you.
Where to start your mortgage refinance
Now that you have an idea of the costs, fees, and even the process to refinance, your next step should be a 10-minute call to an American Financing mortgage consultant. There are never any upfront fees to consider. Plus, we have access to every loan in the industry, so you can feel confident your refinance needs are being met quickly and are in line with your budget. Make the call today: (800) 910-4055!