Best Tips for Refinancing a House to Save Money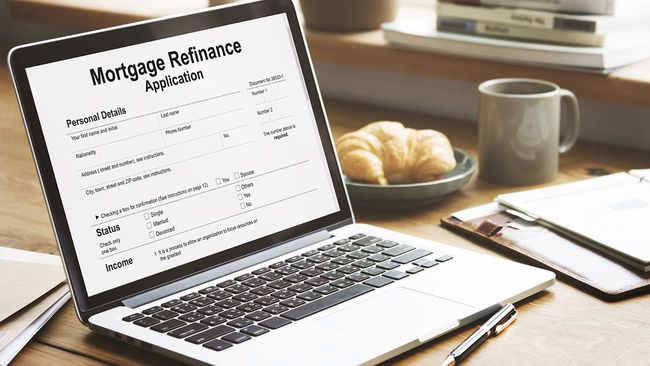 Mortgage refinancing can be simple and quick if you're prepared to refinance your existing loan before rates rise again. It may be a good idea to take advantage of today's historically low mortgage rates. You can pay off credit card debt, retire student loans, or fund home improvements.
Get started with these mortgage refinancing tips
1. Ensure your credit is healthy
Also known as your FICO score, your credit can range from as low as 300 to as high as 850. To check your score for free, use Mint for your personal finances—the score is updated regularly—or a distinct provider such as WalletHub. Be sure to look at the factors impacting your score. Are there things you could do to improve? If so, make those changes immediately and document what you've done.
2. Pull a credit report and correct any errors
Credit rating agencies compile events and account history in lengthy reports that include your FICO score. Thankfully, the Fair Credit Reporting Act guarantees consumers access to these reports, free, at least once annually by visiting this site. Look for negative items listed. Are you being unfairly targeted for a late payment that was forgiven or a credit card that isn't yours? So long as you can provide paperwork that provides proof of your claim, it's possible to fix these and other errors and improve your credit score.
3. Look at your whole financial picture
What can you really afford? Do you know? Do you have a clear understanding of your monthly income and how it compares to monthly expenses? A recent study found that 1 in 3 Americans feel they don't have a clear and accurate view of their whole financial picture. That same study also found that just 1 in 5 feel "very confident" they will be able to achieve their financial goals. Do what you can to prepare yourself. Our mortgage loan calculator can tell you a lot. Or, if your situation is more complicated, consult with a tax accountant or a fee-only financial advisor before deciding how best to use home equity when refinancing.
4. Know your home's worth
The average value of home prices has been a boon for current homeowners. So, check the value of your home. Do more than check proprietary sites. While they can give you a sense of what your home might be worth in ideal conditions, you also want to know how the market is performing. For that, try the "sold homes" search engine at Realtor.com. Put in your zip and then use the filters to find homes that are close matches for your own that have sold recently. Use home equity to your advantage.
5. Shop around for the best deal
Mortgage interest rates can vary widely. Shop around online to get a sense of the range of available deals. Work with a trusted agent to see what's best for your financial situation. Just searching for "mortgage rates" on Google will bring you to a number of the most popular aggregators of current interest rate information. Just keep in mind, the option with the lowest closing costs may be a better option for your financial situation.
6. Get help from an expert
Once you've checked your credit, assessed your financial situation, and learned more about current rates and the potential value of your home, it's time to call up an expert and run the numbers. A good mortgage partner should tell you what you can afford band what it will cost you all-in—no surprises.
LEARN: Direct Mortgage Lenders (vs) Brokers
Our mortgage refinancing advice
Many customers who take advantage of the cash-out option to pay off high-interest debt or complete home renovations. Some even cash out to help pay for a child's college education. Still, many focus on their overall financial strategy — targeting lower monthly payments or paying their mortgage off as soon as possible. Benefits vary, and all are specific to the customer's financial situation.
At roughly 4% for a 30-year mortgage, today's rates are a bargain by historical standards. But they may not stay that way for long. Do your research. Shop around. And if you're thinking of making a move, involve an expert who can help you get the best deal.