Stated Income Loans & New Alternatives for Self-Employed Mortgages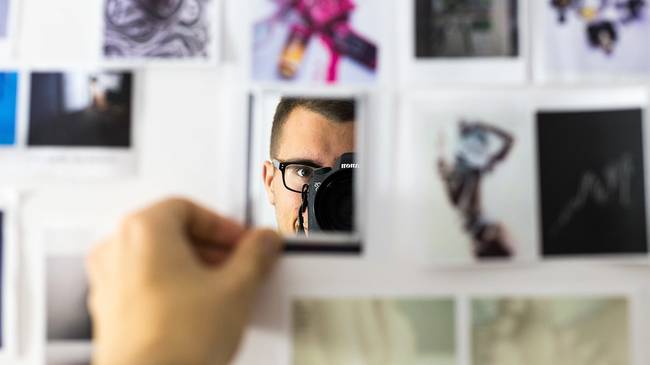 What is a stated income loan?
In the past, stated income mortgages* were home loans that did not require income verification or documentation. Lenders just needed a borrower's stated income — hence the name "stated income" loans. Unfortunately, these risky loan types contributed to the 2008 housing market crash, and banks stopped issuing stated income loans as a result. Preventing banks from selling undocumented mortgages in the secondary marketplace.
The 2010 Dodd-Frank Act transformed this loan product for the better. Today, borrowers cannot take out a home loan without providing proof of their ability to repay the loan. Lenders must fully document this proof and borrowers are required to submit the proper documentation. However, stated income loans require no income documentation nor tax returns for self-employed borrowers. Since Dodd-Frank, it is now illegal for any consumer to get this loan type for an owner-occupant property.
For your average employed borrower, documentation includes tax returns, W-2 forms, and recent pay stubs to qualify for a typical conventional mortgage. Self-employed borrowers have higher requirements because their income is subject to change. Lenders typically require very little documentation and no income verification for stated income loans. Instead, they prefer borrowers to have a good credit score, a large number of reserves, and a significant down payment. The better financial picture you can paint for lenders — the more likely you are to be approved and get favorable interest rates.
How can you qualify?
To compensate for the risk being taken by your mortgage lender, stated income loans usually require the following:
Large amount in savings

High credit score requirement (700+)

Bank statements are needed

High level of income
Do stated income loans make sense for you?
Many borrowers use these loans to buy another rental property, or they're flipping a property to sell but need a loan to renovate their flip. Others use these loans temporarily because they have a big cash advance coming but can't pass up on a particular investment property.
Some investors don't want to spend all their cash to buy a property. They instead use stated income loans to keep a portion of their capital to use for future investments.
Are stated income loans available?
No-doc mortgages, as they're also called, played a major role in the most recent housing downturn. At the time, borrowers could obtain a mortgage without having to provide income documentation. It wasn't long after that lenders discontinued these loans altogether.
Self-employed mortgage alternatives
There are alternative loans that share similar qualities to stated income loans. They're commonly referred to as "alternative income verification loans," which are also often called "alternative documentation mortgage loans," or "bank statement loan programs." All of these terms refer to the same loan product so let's call them bank statement loans. This loan program is most helpful for borrowers who receive their income from many sources, such as those who are self-employed.
Quick guide: Mortgage reserves and assets needed to a buy a home.
Bank statement loan program
This loan type is a flexible and affordable option for self-employed borrowers. With a bank statement loan, borrowers can purchase or refinance a home without having to provide tax returns and too much documentation. They are also easier to qualify for than the standard stated income loan. Best of all, you can finance an owner-occupied home without having to worry about the legalities of Dodd-Frank.
How to qualify?
The following are requirements for the bank statement loan program.
Must be in business for 2+ years

Low credit score requirement (600+)

Provide documentation such as:

Your business license

12 months of personal and 24 months of business bank statements

Expense ratio

Signed CPA letter stating you are still in business
Loan program comparison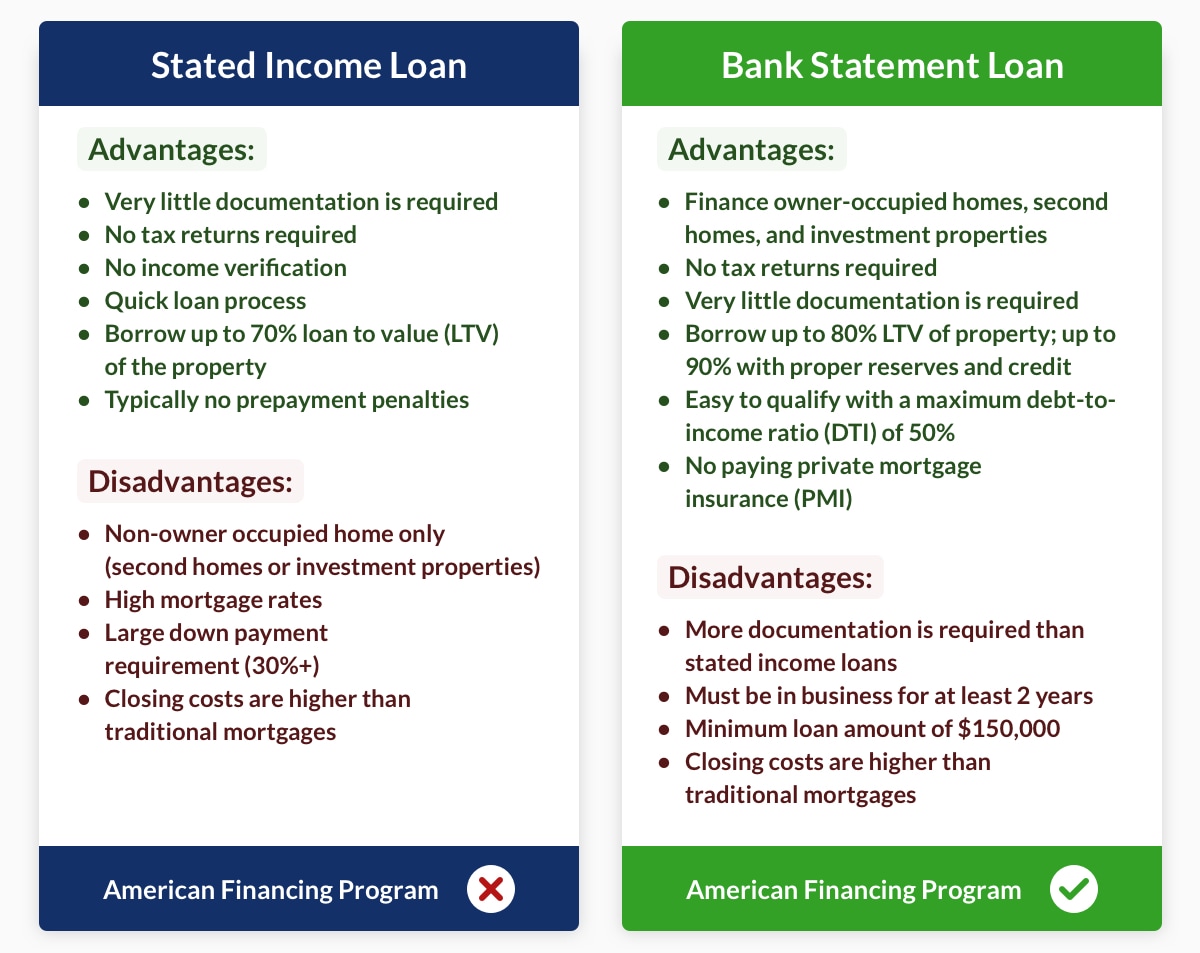 Whether you're an entrepreneur starting out, a freelancer grinding away, or a small business owner — self-employed borrowers need flexible loan options too. A run-of-the-mill stated income mortgage has a considerable number of financial hurdles, from high income to high credit score requirements. However, bank statement loans provide easier qualifications yet the same benefits and more. Look into the bank statement loan program for your next property.
*As a result of COVID-19, many of the self-employed loan options or non-QM loan options may not be available due to a lack of investors to work with.