A Brief Summary of the Dodd-Frank Act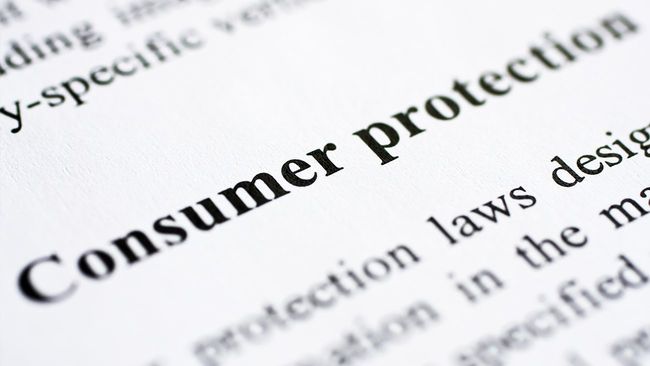 The 2010 Dodd-Frank Act, named after former Senators Chris Dodd and Barney Frank, affects how and to whom banks lend money. It was put into place after the 2008 mortgage meltdown. Its purpose: to protect consumers from taking out mortgages that are beyond their means to pay the loan. And it's the most comprehensive financial reform since the Glass-Steagall Act, which regulated banks after the 1929 stock market crash.
Changes to underwriting
As a result of this reform, mortgage underwriters are required to look at a minimum of eight deciding factors, including:
Current or reasonably expected income or assets
Current employment status
Monthly mortgage payment
Monthly payments on other loans
Current debt obligations, alimony, and child support
Monthly payment for mortgage-related obligations
Monthly debt-to-income ratio (DTI) or residual income
Credit history
A 2014 reform called for the monthly DTI ratio limit to be set at a maximum of 43%. This means an applicant can't have more than 43% of his/her income go toward paying debt. Of course, this did not affect the VA or USDA loans as their DTIs were already below 43%.
Traditionally, a 45% ratio was allowable.
Consumer Financial Protection Bureau
In June 2009, President Barack Obama proposed to address failures of consumer protection by establishing a new financial agency to focus directly on consumers, rather than on bank safety and soundness or on monetary policy.
In July 2010, Congress passed and President Obama signed the Dodd-Frank Wall Street Reform and Consumer Protection Act. As a result, the Consumer Financial Protection Bureau (CFPB) was born. This is the government agency that ensures banks and lenders treat consumers fairly.
Key functions include:
Regulation of fees, including credit, debit, mortgage underwriting, and bank fees.
Requirements of banks to verify borrower's income, credit history, and job status.
Another major contribution of the CFPB is simplifying the mortgage disclosures provided to consumers, so it's easier to understand the costs and consequences of taking out a mortgage loan.
The Dodd-Frank Act and Trump
During May of 2018, President Donald Trump signed into law a bill that would weaken the Dodd-Frank banking regulations. Per The Washington Post, the measure "exempts some small and regional banks from the most stringent regulations and also loosens rules aimed at protecting the biggest banks from sudden collapse."
The most recent changes came when according to the Federal Reserve website, "the Board approved a rule to tailor the requirements of the Board's capital plan rule based on risk".