What to Expect From Mortgage Rates in 2022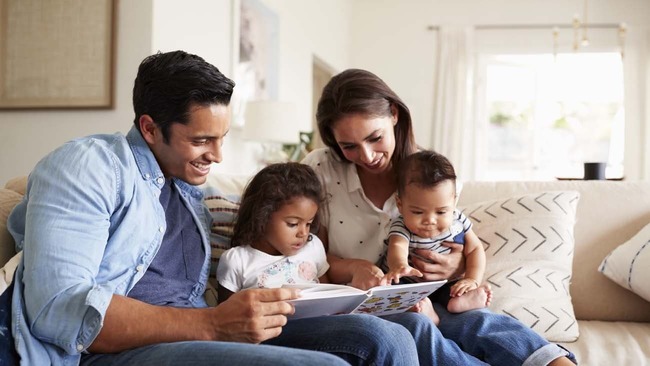 Whether you're looking to buy or refinance a home, you're probably going to pay close attention to mortgage rates. Lower rates mean greater buying power from a purchase standpoint. Of course, lower interest rates also provide the opportunity to lower one's payment and enjoy greater financial flexibility.
Current homeowners and prospective buyers alike have the same question: will rates be this low in 2022? Though we don't know for sure, we're confident the market should favor borrowers once again. 
What we saw in 2021
Let's first look back on an interesting year for mortgage rates. Industry experts initially predicted a gradual rise in rates once the COVID-19 vaccine became widely available. However, rates slipped to a new record low of 2.65% in January and held fairly steady through February.
The next four months proved to be critical for the economy as Americans became vaccinated and businesses reopened. Mortgage rates stayed near 3% during this time, with only minor daily fluctuations for the most part. It looked as though rates would remain on an upward trajectory through the end of the year.
Nobody could've predicted the Delta variant or the impact it would have on the industry. Higher case counts and hospitalizations led to another rate drop, and top-tier borrowers had access to rates in the 2s from July through most of September.  
Rates are on the rise
As of Oct. 1, mortgage rates are above 3% for the first time since June. We can attribute this trend to the economy improving, continued inflation, debt ceiling debate, and announcement regarding the pullback of stimulus from the Federal Reserve. Of course, other factors can impact mortgage rates, including a borrower's loan program type and lending risk.
So, where do rates go from here? Freddie Mac predicts an average rate of 3.4% for the popular 30-year mortgage in the fourth quarter. On the other hand, Fannie Mae forecasts an average rate of 2.9% to close out the year.
The slow uptick we see now in rates serves as a possible indicator for 2022. As mentioned above, a promising economic outlook coupled with positive news related to the pandemic likely spells higher rates.
Keep in mind that the fed funds rate serves as a guide for the entire interest rate market in the U.S. Mortgage rates are still incredibly low in large part because this benchmark rate is at 0% to 0.25%. Though many Fed members anticipate an interest rate hike in 2022, it may not happen until the end of the year.   
Will the market slow down?
We're still in the middle of a scorching real estate market. It makes sense when you think about it — buyers are doing everything they can to land their next home while rates are this low. The only problem is that builders have been unable to keep up with such high demand (largely due to supply shortages), causing prices of new and existing homes to skyrocket.
The new year could bring some much-needed relief to those hoping to buy a residence. For one thing, higher rates mean less competition and, in turn, fewer bidding wars. There's also the expectation of more inventory and lower (if not stable) prices.
Could rates drop again?
We can tie the scenario of another rate drop to the pandemic. Granted, case counts are down, and concerns over the Delta variant appear to be behind us. But we've learned over the last year and a half that things can change quickly with the pandemic.
It would likely take multiple Covid surges for rates to decrease in 2022. Even then, the possibility of interest rates plummeting to new record lows as they did in 2020 is slim to none. With that in mind, take advantage of these favorable rates while you still can. 
Good news for homebuyers
All signs point to a healthy mortgage and real estate market through 2022. Aspiring buyers will benefit from a greater selection of homes, a less stressful shopping experience, and low borrowing costs. Just be sure you have the right agent by your side.
Refinance before it's too late
There are still millions of homeowners who are eligible for a refinance. If you're one of them, you could be looking at hundreds of dollars in monthly savings. Think about what a difference that could make in your life, especially before the holidays.
Now is the perfect time to start a conversation with one of our salary-based mortgage consultants. Talk to them about the benefits of a home loan refinance, even if you went through the process last year. You might also be able to postpone two mortgage payments.