Rising Lumber Prices and Housing: What You Need to Know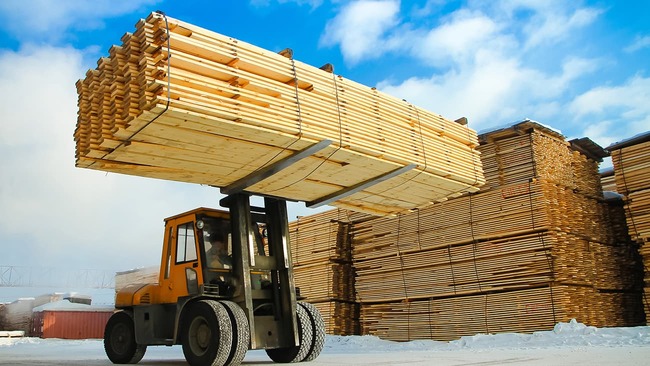 The latest surge in lumber prices is taking quite the toll on homebuyers. According to the National Association of Home Builders, the price increase over the past year now adds about $35,000 to the sale price of a new home. This trend has many hopeful buyers wondering if they should settle for an existing residence, or if they should pause their search altogether.
Let's take a closer look at the correlation between lumber prices and housing, and what you can do to succeed in this market. 
Why the increase?
As CNBC explains, we can't tie the higher lumber prices to demand from builders and remodelers alone. Prices were already trending upward in early 2020. Then lumber production shut down entirely as a result of the pandemic.
What caught people off guard, though, was the level of demand. With families spending more time at home, there quickly became a need for improvements. Folks used the pandemic as an opportunity to finally build a deck or update another outdoor space.
Hobbyists and DIYers weren't the only ones to force lumber prices higher. Since contractors and builders had such extensive backlogs, they needed materials as soon as possible. Unfortunately, homebuyers are starting to see the domino effect as they explore new construction homes.
What it means for the market
Builders across the country are doing everything they can to speed up production. For now, builders are struggling to keep up with demand, especially among first-time and older buyers. Experts believe that a return of lumber to full capacity will help normalize prices sooner than later.
In the meantime, buyers need to weather the storm. This could mean re-thinking your preferred home to account for the higher price in the end. Some buyers will choose to come up with a higher down payment or even see if they can obtain additional funds from a loved one.
When could construction prices drop?
A drop in lumber prices would be welcome news to those hoping to purchase a home. But we aren't sure when that may happen. It ultimately depends on market demands and, again, when production begins to level out.
The NAHB continues to advocate for officials to push for increased lumber production. "These lumber price hikes are clearly unsustainable," said chairman Chuck Fowke in the previously referenced article. "Policymakers need to examine the lumber supply chain, identify the causes for high prices and supply constraints and seek immediate remedies that will increase production."
A similar story with other materials
Other building materials remain in short supply because of the shutdown. CNBC states that prices of gypsum, known as drywall in the housing industry, are up nearly 7% year over year. 
Steel mill products are up almost 18% from a year ago — a record high price. The same is true with copper, which is now up 27% compared to this time last year. 
The impact of low inventory
Make no mistake about it: the lack of available homes for sale is more impactful than rising lumber prices. Whether you live in Colorado, Tennessee, or another real estate hotbed, you've probably seen this firsthand. More homeowners are staying put, making existing homes less of a possibility for would-be buyers.
It's still worth buying a home
Maybe you or someone you know is putting off a home purchase because of the reasons outlined above. But before you sign on for another year as a renter, ask yourself if you're okay paying your landlord's mortgage. Wouldn't you rather start building your own equity and creating the future you've always wanted?
Despite the numerous obstacles you may face along the way, it's still a good time to buy a home. The combination of incredibly low rates and custom loans translates to greater buying power for borrowers. Plus, you may qualify for down payment assistance.
So if you're on the fence about buying a home, take a step back and see if the pros outweigh the cons. For a lot of people, they do. There's a sense of pride as a homeowner, and you might spend less on a mortgage than rent.
Do yourself a favor and get pre-approved as soon as possible. A pre-approval letter can help your offer stand out in this wild market. And if you need to spend some time shoring up your finances beforehand, there's nothing wrong with that. 
At American Financing, our dedicated mortgage consultants are with you every step of the loan process. Give us a call at (800) 910-4055 to discuss potential loan programs.