When is the Best Time to Buy a House?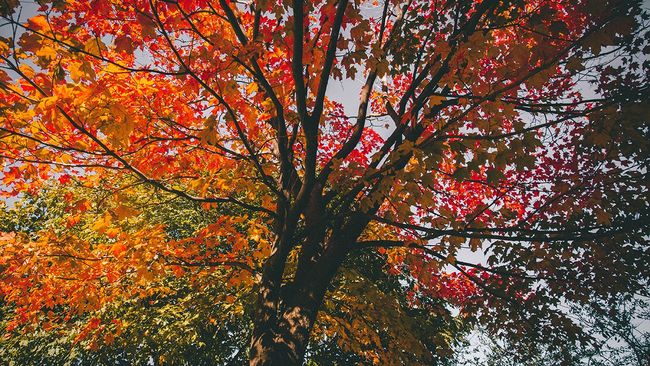 Whether you're seriously looking or not, you can have a lot of fun taking virtual tours of listed homes. For some, it's mindless scrolling through stunning photos of homes that seem out of reach. For others, it's an easy way to identify options and preferences for home layout and features.
No matter where your mind takes you, we can all agree there's a point of hesitation. You have to consider interest rates, a down payment, and even moving costs. Just don't overlook the many benefits like increasing your wealth over time and creating memories in your own home.
Move past your curiosity and ask yourself, "is now a good time to buy a house?"
To best answer whether or not now is the best time to buy a home, consider the following factors.
Buying a house in the winter
Winter will be the cheapest time of year to buy a house. If you are interested in not paying a higher price tag or getting into a bidding war with another buyer, winter is a great time to look. However, you will need to be prepared for how that will affect the physical move during a time of year when you may have to contend with inclement weather.
Waiting until the winter to purchase could give you the advantage of less competition, lower prices, and faster closing times than during hotter months. Try searching between October to February if you are looking for the best deal. Be prepared to have less inventory to choose from since the number of homes in the market usually goes down considerably during this time of year.
Home buying in spring
The springtime tends to be the busiest season to shop for a house. The simple fact is that homes usually look better during the Spring with flowers blooming, greener lawns and trees, etc. The curb appeal is one reason spring is a busy time for real estate sales, and the school term coming to a close, making it easier for people to concentrate on finding a home in advance of the next school term.  
Prices will be higher because housing demand is up, and you might be looking at paying a premium of 11.5% over the home's market value. May is the busiest month for home sales, and you will be looking at much higher prices, but March and April are similarly pricey. April is a great time to search a broader range of housing inventory, as long as you are prepared to pay the premium.
During the Spring, competition will be extremely high, so you must be prepared to come in with a solid and competitive offer. Be ready for a bidding war and to pay more than you anticipated. It is important to note that the market is constantly changing, and it is hard to predict what the upcoming year will look like for trends and sales. Therefore, it is best to confirm with your agent what the current market trends are at that time before making any decisions.
Buying a house in the summer
Like the season, the housing market remains hot during the summer months. Late summer is an excellent time to buy because there is still a good selection of homes, with August seeming to be the best summer month to shop in. One downside to waiting until summer to move is battling extreme heat in many places. 
Regardless it remains a busy time for home sales. In August, a perk to shopping is that the market is starting to gear down, and prices will most likely be better than in the Spring. Zillow Chief Economist Dr. Svenja Gudell said, "Homes that may have been overpriced earlier in the year are more likely to have a price reduction, and those listings passed over in earlier months may look better with a fresh perspective."
 The sweet spot for home buying tends to be during August and September. During this time, you will still have a great selection of inventory at slightly lower prices than during Spring and early summer. Of course, you may still have to contend with a fair amount of competition, but at least you will have plenty to choose from.
Home buying in the fall
Fall and winter are great for those looking to save money and avoid aggressive competition. While the inventory levels will be a bit picked over and not as abundant as spring and summer, you will be able to go at your own pace. This slowdown is usually a result of parents who used the spring and summer months to find their home and move to settle in before starting the new school year.  
November or December are great months to snag the best deals. If you aren't concerned about the weather conditions, this would be a strategic time of year for you to shop. You will most likely find that you can purchase below the market value. As a result, this is a great time for bargain hunters. An additional bonus comes in the form of undivided attention from your agent, who will have less on their plate during the slower months.
Related: Common Home Buying FAQs
The best month to buy a house
Of course, it is essential to clarify that location will determine more about the best months to purchase. Throughout the states, varying factors, like weather and economy, impact what time of year is the best time to buy. If you are more concerned with having a wide selection of homes to choose from, the best month to buy is most likely May. 
Overall, the consensus is that August and September are the best months to buy. HSH agrees that late summer/early fall is ideal, stating that "The best time to buy a home is when market conditions are preferable, competition is low, and interest rates are declining." Still, we urge you to talk to a real estate agent to get the best market advice. An agent will provide your region's specific details and current market stats.
Cheapest month to buy a house
October will be when you want to buy for those who have the combined goal of having more choices at the lowest price. As for the bargain hunters, may we suggest January to February to find reduced price tags?
We've mentioned that winter is typically best since you will likely find the lowest prices. However, it is essential to note that these typical predictions can always look different from year to year with the market's constant fluctuation. Therefore, seek the advice of an agent to make sure these trends remain consistent when you begin shopping.
When is the best time to buy a house in this economy?
COVID-19 showed us all that everything can change in a split second. Therefore, when you start your home buying journey, you will need to consider a few other factors besides the time of year. Some good questions to ask and research are: Is the U.S. economy in a good place? How is the job market in your area? How are the interest rates? 
You will want to buy when home values are on the rise to ensure you can start building equity right away. Of course, this doesn't mean that you should buy the most expensive home that you can. The goal is to buy the house for less and then sell it for more later on, but the reality is that homes are getting more expensive every day. Your best bet will be to take advantage of low-interest rates to take the sting out of a more expensive purchase.
Understand local market conditions
Where do you live? Are you in a hot real estate market like Denver, Sacramento, Phoenix, or Austin? Does that make you feel like you'll never be able to afford your own home? You may be surprised. After all, rising home prices don't just affect home purchases; they affect home rentals, too.
Looking at your gross costs, equity, and investment potential, it's better for you to buy than rent if you plan to live in your Sacramento home for more than three years and four months. And that same three-year rule applies to Denver, Phoenix, and Austin. So if you choose to call any of those cities "home, sweet, home" for three years or more — then now is a good time to buy a home. You'll enjoy far more equity that way!
COVID-19 turned the housing market upside down. In May, which is usually the busiest month for home sales, there was around a 20% decrease in overall sales and inventory. The low inventory levels and increased demand for homes led to bidding wars and skyrocketing price tags.
The pandemic made it harder for people to qualify for loans with increased lender requirements. Regardless, the historic low rates we've seen have been a game-changer. Low rates made buying a home feasible even for those who had previously been shut out of the housing market. While lower rates made it easier for buyers to get approved for better loans, the inventory shortage has made the housing market an even more competitive market than before.
Regardless of what's going on in the national real estate market, remember that the housing market in your area will be determined not only by city and state but also by zip code. So look for a home in the area you want to live in. Just be sure its cost is within your current means.
Consider your current home equity
Your home equity is your home's worth when not considering any debts against it, and it can increase over time as your home value increases. This may come from a home remodel or simply owning a home in an appreciating real estate market. All in all, equity comes with many benefits, assuming you're a homeowner.
There has been a $78,000 increase in homeowners' equity growth in the past year alone. So if you're a homeowner and are looking for something that fits you better and will last you longer (whether it's upgrading, remodeling, or downsizing), you're in luck. You can use your home equity to pay for renovations or even use it for your next down payment. 
On the other hand, if you're a renter, home equity may mean nothing to you. Just know it means something to your landlord because an appreciating real estate market also means it's ok to increase rent.
The national rent average reached an all-time high of $1,700 for a one-bedroom space.
So renters, why waste money by paying your landlord's mortgage? For you, now may be a good time to buy a home. You can start enjoying the many benefits of homeownership, including stable monthly mortgage payments (when choosing a fixed interest rate), so there are no annual rent increases. 
Follow mortgage interest rates
The news is almost always reporting "interest rates on the rise." But what you need to ask is: on the rise from what?
Talk to any housing economist about mortgage rates, and you'll hear they've been abnormally low since the housing crash.
A NerdWallet article published a quote from Dean Baker, senior economist and co-founder of the Center for Economic and Policy Research. Baker said, "I remember in the mid-'90s, getting a 7% rate, being happy with that. The rates we're looking at today are still, by any measure, pretty low. It's the economy getting back closer to normal."
Now, let's talk about hypothetical numbers. Say you borrowed $350,000 to buy a house using a 30-year fixed mortgage at 4% (4.41% APR).* You're able to put 20% down to avoid mortgage insurance. A mortgage calculator translates this into monthly mortgage payments of about $1,337 (not including property tax or insurance). Over the life of the loan, you'd be paying $201,235 in interest.
If you wait a year and home prices drop by about 10%, you may be able to buy that house with a $315,000 loan. But if interest rates rise, you would pay more per month because it will cost you more to borrow money.
Is it better to buy now or wait a year and risk a higher rate? Remember, the scenario above is hypothetical. But you should keep in mind the average 30-year, fixed-rate mortgage rate is over 4% (4.41% APR). Home prices are also rising. This combination can create challenges for homebuyers. Add on the potential for rising interest rates, and now really may be a good time to buy a home.
*Rates are for illustrative purposes only and are based on the assumption of a $350,000 fixed-rate mortgage. It does not consider credit score, DTI, or current market conditions. This example was designed to provide comparative information and be used only as a general guide. For current market rates, please contact one of American Financing's dedicated mortgage consultants at (866) 885-1079.
Ready to get started? Find a loan program that fits your budget.
Factor in your financial health
Consider yourself financially healthy — and likely ready to buy a home — if you have the following in order:
Reasonable debt-to-income (DTI) ratio
All of your debt added to your anticipated housing expenses, such as a mortgage, taxes, insurance, etc., determines your debt-to-income ratio (DTI). If your DTI is greater than 43% of your income, it may not be a good time to buy. If your DTI is lower than 43% of your income, it's worth moving into something you can call your own.
Well-padded emergency fund
Life happens, and sometimes you need to make a repair or replacement. We recommend maintaining three to six months' savings in an emergency fund.
Respectable credit score
You'll likely get the best loan program and most affordable interest rates once you've tied a respectable credit score to your name. Think 700 or above, though lower scores do not disqualify you from a mortgage.
As you begin the home buying journey, choose a lender who has your goals top of mind. Someone who will help you decide if now is a good time to buy a home. At American Financing, our mortgage consultants have been helping borrowers for nearly 20 years. We have licenses in all 50 states. So no matter where you want to call home, we'll be there to guide you. If now is the right time for you to buy, trust us to help you find the best mortgage option for your situation.