What's the Best Mortgage Option for You?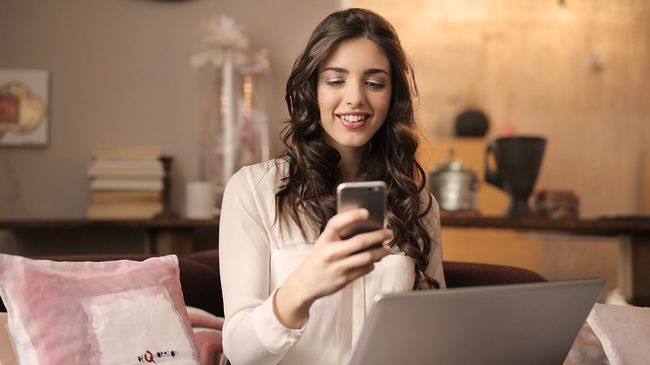 FHA. VA. Conventional. 15-year. 30-year. ARM. The mortgage world is full of home loan options with varying benefits. So how do you determine the best fit for your financial situation?
Research is key. It helps you feel prepared when it comes time to choose a lender and loan program. Consider your budget and goals first. Then select a lender, preferably one who can customize any home loan in the industry.
Quick Help: Use this mortgage comparison tool to see the differencess each loan type.
Let's get started by discussing household situations and desired goals. Can you identify with any of these?
First-time home buyer
It's an exciting time in your life to make that first home purchase. You're investing in something tangible, and somewhere you can call a home of your own. And with home equity on the rise, there's no better time to make the dream of homeownership come true.
The best way to get started: consider your finances. Do you have some money saved up? What does your debt look like? Do you have your financial paperwork organized?
Once you understand your finances, get to know the benefits of the FHA loan program (as little as 3.5% down and flexible credit requirements) or if you're in Colorado, try the Colorado Housing and Financing Authority (CHFA) loan program (as little as $1,000 down and closing cost assistance).
Most importantly, though, start the pre-approval process early. You'll be introduced to loan programs, will know how much you can qualify for, and you can receive a pre-approval letter that will make your offer on a home stand out amongst competitive offers.
Here are a few more things to keep in mind as it relates to the FHA and first-time homebuyers:
Are you divorced? If so, you may be considered as a first-time home buyer, so long as the only primary residence you've ever owned was with your ex-spouse.

Has it been over three years since you've owned a principal residence? If so, under FHA guidelines, you may be considered a first-time homebuyer.
Single parent family
Not having a dual income is challenging for various reasons, especially when it comes to significant purchases like buying a home. If you're the head of a household in a single-parent family -- fear not. There are home loans available specifically for you.
A popular loan option is the FHA loan, which (again) allows as low as a 3.5% down payment. The game-changer: this program allows 100% of that down payment to come in gift form. Plus, they are insured by the government and include flexible credit requirements, making FHA loans easy to qualify for.
You may also want to consider a conventional loan, which can provide you with low monthly payments over a 30-year term and a competitive, fixed interest rate. Note: shorter terms are also available if you'd rather not lock into a 30-year loan. And, you can always refinance when you're ready for a change.
Let's not forget: if you're a single-parent family because of divorce, you may be considered a first-time homebuyer, which would make you eligible for the benefits in the section above. So if you happened to skip over the first section thinking you're not qualified, take a step back and give it a read.
Retiree looking to downsize
The kids have grown and moved on, so a two-story home is no longer necessary. You may find interest in purchasing a one-level ranch, keeping in mind mobility issues that may arise as you grow old at home. Or maybe it's just trying a new location you've been dreaming of. Something near your grandchildren, in a tropical climate, or even a neighborhood near other retirees.
A popular loan option among this audience is a shorter-term mortgage like an ARM or a 15-year conventional loan. With an ARM or an adjustable-rate mortgage, you'll have access to the industry's lowest available interest rates. It's an excellent program for the mobile audience who doesn't plan to stay in place for more than five years. Or, you can try the 15-year loan, which will save you tens of thousands of dollars in interest over the life of your loan (compared to longer-term mortgages).
If moving isn't a top priority, but a less complicated floor plan is -- consider renovating your current home, so you don't have to take on another mortgage. You can refinance your existing home loan to access cash, maybe even get a lower rate. Better yet, if you're 62 years or older, you can consider a reverse mortgage. A reverse mortgage can help by paying off your existing mortgage and allowing you access to tax-free funds that can be used toward renovations.
Ready to invest in a second home
Are you looking to purchase a vacation home or rental property? Know that second homes are financed differently, so you'll need to decide whether you plan to reside in the property yourself or if you plan to rent it out.
Second-home down payments range from at least 10-20%. You'll have to meet credit standards and debt-to-income requirements, too. This can be difficult depending on what you pay (each month) toward your first mortgage. So, it is common for borrowers to refinance their first mortgage to lower the payment or even take cash out for use on the second home down payment.
Otherwise, conventional loans are the best mortgage option for second homes. You can finance a single-family home, a condo/townhouse, or even two to four-unit properties through a conventional loan. Plus, they have flexible loan terms.
Little money for a down payment
Not enough money saved for a down payment? That's just fine. There are loan programs designed specifically for you. Here are the big three we like to offer at American Financing:
VA Loans
If you're active-duty military, a military spouse, or a veteran -- we thank you! And the VA home loan is an incredibly attractive mortgage that can get you into a home for zero money down and no mortgage insurance. The benefits seem endless when it comes to home purchases and refinances, so let one of our dedicated mortgage consultants tell you more! We have many employees on staff who are veterans and who use the VA loan themselves.
FHA Loans
Enjoy relaxed credit requirements and as little as 3.5% down (as we mentioned earlier in the article: 100% of that down payment can even be a gift!).
CHFA Loans
Colorado residents have access to an incredible loan program that gets borrowers into their own homes for as little as $1,000 down. It's a much better deal than remaining in the rental market, where you're likely susceptible to rent hikes along with that annoying security deposit every time you move.
If you have no money for a down payment and do not qualify for a VA loan, don't write off being a homeowner just yet. Ask about USDA loan program qualifications. You don't have to buy a farm or ranch to enjoy the zero-down payment benefit the program offers.
Find a lender you can trust
It's impossible to obtain the best mortgage without a reputable lender by your side. Though not every lender offers all loan options, you want someone who works with you and for you. At American Financing, our salary-based mortgage consultants have your best interest in mind, which means they look at your entire financial situation before creating your custom loan.