Tips for Buying a House in the Austin Housing Market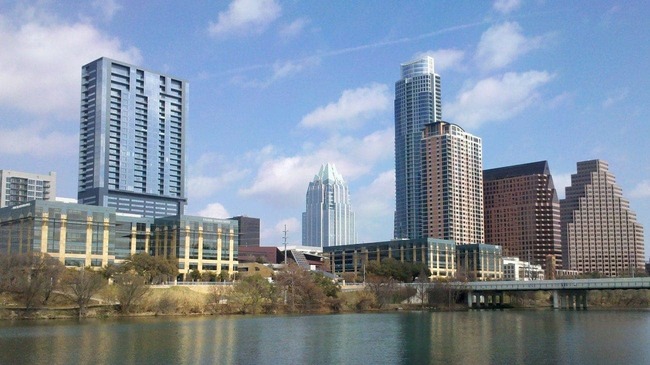 The Central Texas housing market ranks among the most desirable areas for homeownership in the country. It's home to Austin, Fort Hood, Killeen, College Station, and Waco. Together, these cities provide a wide range of living choices from family-friendly to the military lifestyle and even college town. They offer great value and a high quality of life. Though, for sake of this article, we'll focus on the Austin real estate market.
Its strong economy is one of the main elements boosting the local real estate market. It's also a reason why home values continue to be so healthy. In fact, home values have 25% year over year in recent history.
Buying vs. renting in Austin
There are many things to consider when deciding whether to buy or rent a home. When it comes to finances and budget, keep these three points top of mind.
Rent can rise unexpectedly, but your mortgage (pending your loan program) remains the same. Austin rents are already around $1,750 a month!
Austin's median home value is around $590,000. If you look at your gross costs, equity, and investment potential; it's better to buy a house in Austin than rent if you plan to live there for three years or more.
Growing equity means increasing your wealth. Think of your home as an investment that offers incredible returns. Every time you make a mortgage payment, a portion of that payment pays your loan down each month, giving you more equity in the home.
Are you ready to buy a home? Maybe you're not sure where to get started? Follow these simple steps and you're sure to find the perfect house in the Austin market.
1. Understand your mortgage options
What's your total budget? How much have you saved for a down payment? Do you prefer a traditional loan term or something that can be paid off quickly? Are you (or were you ever) in the military? Have your answers ready because there are many loan programs available, and each can be customized to meet your needs.
FHA loans require as little as a 3.5% down payment, and that money can be a gift

VA loans require no down payment and no mortgage insurance

A 15-year loan term means you pay your loan off sooner and save hundreds of thousands of dollars over the long run
2. Secure mortgage pre-approval
If you're a first-time home buyer, it may seem backward to call the mortgage company before making an offer on a home. But the reality is, you can receive mortgage pre-approval without a house!
Mortgage pre-approval means a loan officer reviews your finances, checks your credit, and analyzes your debt to see how much home you can afford. It's important because you'll know your home purchase budget ahead of time, so you don't set your heart on a place you can't afford. Better yet, when you find that home of your dreams, your mortgage pre-approval is going to let the seller know you have the funds available to purchase the home.
3. Choose a top real estate agent
What's the easiest way to find the right home for your budget and personal preferences? It's choosing to work with a real estate agent who has your timeline and goals top of mind. They can help you with making a competitive offer, and they can introduce you to the neighborhoods that make sense to call home.
To find the best real estate agent, ask them these key questions.
4. Consider living in a nearby suburb
Are you looking for the best bang for your buck? Consider living in one of these Austin area suburbs.
Southwest Austin - Buda
Buda has a small, Texas country feel and a lot of value. It's located 15 miles southwest of downtown Austin and is one of Austin's fastest-growing suburbs. That, unfortunately, means there's not much supply. If you're fortunate enough to find your Buda dream home, expect to have a budget that can cover a home cost of $230,000 to $390,000.
North Austin - Round Rock
Located about 20 miles north of downtown Austin, Round Rock is another fast-growing suburb and is one of the nation's safest cities. It's the self-proclaimed "Sports Capital of Texas," providing residents access to a professionally designed disc golf course, twenty-field baseball complex, five-field softball complex, seven soccer facilities, and a family aquatic center. It's also home to the Dell headquarters, making it a job hub for those who love technology. Prefer to work in Austin? You're not too far away, but the workday commute may not be the best. So, be sure to do your research before falling in love with a Round Rock home.
North Austin - Leander
Leander is 30-minutes from Austin. Many suburban homes are being built, and the current median purchase price is $180,700. With beautiful views of the Texas hills, Leander is still reasonably close to Austin's amenities and jobs. Not a fan of traffic? The town is served by the MetroRail Red Line, ensuring that you don't have to worry about getting stuck in traffic during your morning commute.
Northeast Austin - Pflugerville
Pflugerville is a very diverse and growing town situated northeast of Austin. It's an outdoor lover's paradise with 28 developed parks and over 40 miles of trail within the city limits. Let's not forget the local restaurants and housing opportunities, many of which are incredibly affordable. 
Prefer to live in Austin? Consider the neighborhoods of Mueller, Barton Hills, Travis Country, Hyde Park, East Austin, Rosedale, Windsor Park, North Austin, West Austin, North Loop, Downtown Austin, Central Austin, Crestview, Allandale, and Old West Austin.
Why think about buying a house in Austin?
 Austinites will tell you there's no better place to call home. There's plenty to see and do. The weather is great. Let's not forget there's no income tax. 
Why American Financing?
American Financing is a family-owned and operated mortgage lender with access to every loan in the industry. We've built a strong reputation over the years because we employ dedicated mortgage consultants who customize loan programs. We also have in-house underwriting and decision-making, which saves customers time and money. If you're ready to buy a house in Austin, we'd love to help. We're even available evenings and weekends to meet your schedule.
Want to learn more? Schedule a free consultation with one of our mortgage consultants!