Refinancing and Postponing Two Mortgage Payments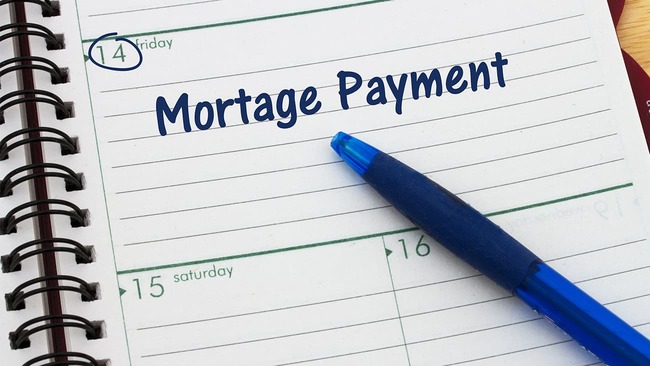 There are a number of reasons to explore a mortgage refinance. Qualified borrowers can consolidate high-interest debt, drop mortgage insurance, lower their interest rate, and even shorten their term. An additional benefit that may be available — depending on your loan program, lender, and loan closing date — is the ability to postpone a mortgage payment.
Just think about what you could do if you didn't have to pay your mortgage for two months. Maybe you could finally take that beach vacation or pay off your car. Then it hits you: do you actually skip a payment?
Understanding a mortgage refinance
Before we answer that question, it's important to discuss the ins and outs of home mortgage refinancing. Homeowners who are interested in refinancing should know they'll essentially be replacing their current mortgage with a new one. Similar to when you bought your house, you'll work with a lender from start to finish.
There are two main types of refinance loans: rate-and-term and cash-out. With a rate-and-term refinance, you have the option of lowering your interest rate and/or shortening your term, as we mentioned earlier. Homeowners who can afford a higher mortgage payment may consider refinancing from a 30-year mortgage to a 15-year mortgage — it's a move that can save you hundreds of thousands of dollars over the course of your loan.
A cash-out refinance, on the other hand, works by replacing your current mortgage with one that has a higher balance. This loan option allows homeowners to borrow up to 80% of their home's equity while also taking advantage of more favorable rates. We recommend looking further into a cash-out refinance if you're needing to fund home improvements or pay off debt.
"Skipping" or "postponing" a house payment
Now that you have a better understanding of mortgage refinances, let's revisit the original question of whether or not you really skip a payment. First of all, mortgage payments are made in arrears, meaning part of the amount goes directly to the outstanding principal balance while the remaining is applied toward interest paid for the previous month.
Take the example of a Feb. 15 closing. The interest owed for January will be paid when you make your Feb. 1 payment to your original lender. Keep in mind, your original mortgage lender would also be paid for the interest accrued during the first 15 days of February once you refinance.
This is where the misconception of skipping or postponing a house payment comes into play. Since interest is prepaid at closing, your costs are covered for the remainder of February, which is why your lender may tell you there's no need to submit a payment in March. Your payment schedule returns to normal April 1, when the amount you pay covers what's owed for March.
But what about postponing two mortgage payments? Say you close Feb. 10 instead of Feb. 15. In this case, you may be advised to not make your February payment. So, it's possible you won't have to worry about a mortgage payment in February or March.
You're still responsible for keeping your loan current
If you only take one piece of information from this article, it should be that you are ultimately responsible for your monthly mortgage payments. Sure, it may seem like a huge weight off your shoulders for the month or two where no payment is due on your end. Just know that you won't be gifted a payment in the event you choose to refinance your mortgage.
In fact, you pay your lender interest for every day you borrow against your residence. Missing a payment may affect your loan approval status, your ability to close, and your personal credit.
What is mortgage forbearance?
If you're literally and figuratively trying to pick up the pieces after a natural disaster, contact your mortgage provider and see what forbearance options are available. Mortgage forbearance can keep you from losing your home if you are having trouble making payments because of financial hardship. A loan modification can be another possible solution if you are ineligible to refinance.
The Consumer Financial Protection Bureau (CFPB) defines mortgage forbearance as a time "when your mortgage servicer or lender allows you to temporarily pay your mortgage at a lower payment or pause paying your mortgage." Homeowners who are granted forbearance must pay the payments back once they are financially able to do so.
Contact your lender for clarification
Not all mortgage lenders approach refinances the same way. If you aren't 100% sure about the payment schedule after your closing, get in touch with your lender as soon as possible. The last thing you want is to fall behind on your new mortgage because of a miscommunication.