Fannie Mae Underwriting Change Will Increase Homeownership Opportunities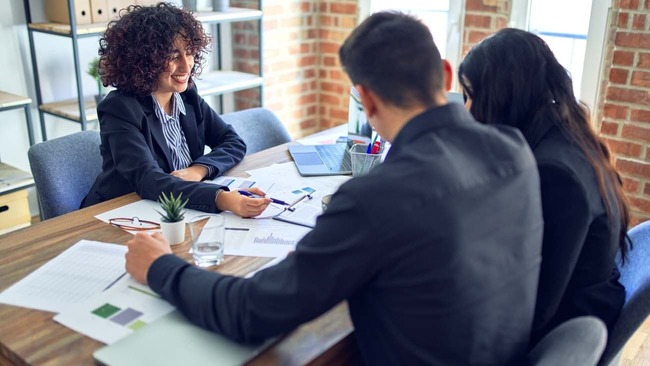 During the COVID-19 pandemic, Fannie Mae made it a bit easier for renters to become homeowners by including consumers' rent payments in the credit evaluation process.
Fannie Mae's Desktop Underwriter (DU) provided lenders with the opportunity to automatically identify recurring rent payments in the borrower's data. Lenders can use this feature as long as they receive permission from the consumer first. 
Industry experts predict an easier and simpler loan process once the change takes effect.
The new underwriting guideline could be the difference between you qualifying and not qualifying for a mortgage. Until now, borrowers with a limited credit history struggled to obtain a home loan of any type. Fannie Mae says the DU upgrade creates ample homeownership opportunities for renters with a strong payment history.
Said Fannie Mae CEO Hugh Frater: "Many renters believe they will never be able to buy their own home because of insufficient credit. We can responsibly expand mortgage eligibility by including positive rent payment history in underwriting risk assessments."
Welcome news for renters looking to buy
This announcement from Fannie Mae couldn't have come at a better time. With rent prices rising across the country, borrowers need every possible advantage when applying for a mortgage. The DU improvement rewards those who pay their rent on time without penalizing consumers with records of missed or inconsistent payments.
That's a big deal if you don't have a perfect payment history. Though your lender will note the discrepancy in your documentation, it won't necessarily prevent you from qualifying for a mortgage. However, you should be prepared with other paperwork such as recent bank statements and pay stubs.
So how much of an impact will this underwriting change have? Well, according to the previously referenced article from Mortgage Professional America, Fannie Mae did some research and found that 17% of first-time homebuyers could have received an "Approve/Eligible" recommendation if their rental payment history had been considered.
"For many households, rent is the single largest monthly expense. There is absolutely no reason why timely payment of monthly housing expenses shouldn't be included in underwriting calculations," said Federal Housing Finance Agency (FHFA) Acting Director Sandra L. Thompson. "With this update, Fannie Mae is taking another step toward understanding how rental payments can more broadly be included in a credit assessment, providing an additional opportunity for renters to achieve the dream of sustainable homeownership."    
Other ways to increase your approval chances
Borrowing costs remain incredibly low right now. In fact, at the time of this writing, mortgage rates are still near record lows. The combination of low rates and a more inclusive credit evaluation process makes now the perfect time to get pre-approved.
There's a lot you can do to boost your approval chances, starting with your credit score. At American Financing, our salary-based mortgage consultants recommend viewing a free copy of your credit report to see where you stand. Then make a plan to catch up with any late payments, dispute any errors, and lower your credit utilization ratio.  
You'll also want to pay attention to your debt-to-income ratio, or DTI. The higher this figure, the greater the chance of being denied for a loan. Consumers can improve their DTI by paying down high-interest debt and avoiding additional debt altogether.
Stop renting, for good
What's your reason for not getting into a home of your own? If you're holding off because you have little saved for a down payment, we can help. Many of our borrowers qualify for at least one down payment assistance program.
Aspiring homeowners should also know that lenders do not require 20% down for a home purchase. Our 30-year mortgage, for example, features down payment options as low as 5%. FHA loans, an ideal program for first-time buyers, have down payments as low as 3.5%.
There are countless benefits of owning a home than renting. With real estate values continuing to skyrocket, homeownership allows you to invest in yourself. You can't say that if you're writing rent checks to your landlord!
There's plenty of flexibility with a mortgage, too. Higher loan amounts and predictable monthly payments mean you're in control of your home loan. Of course, if rates drop (again) or you want to shorten your term, you can move forward with a refinance. 
Have questions about this underwriting change and how it may impact you specifically? Our mortgage consultants would be happy to chat with you. Give us a call at (866) 885-1079 or schedule an appointment.