Closing Costs vs. Non-Allowable Fees on a VA Loan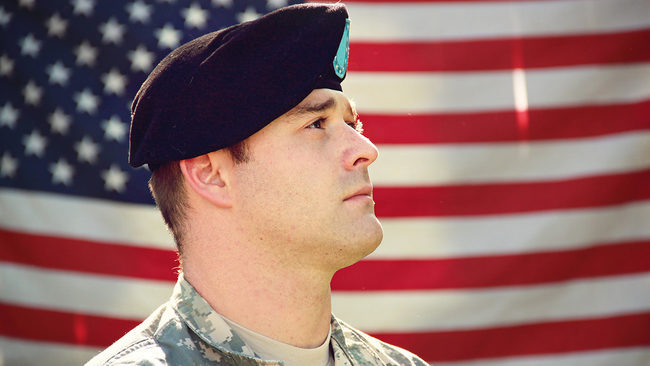 Many incredible benefits accompany a VA home loan. Along with no down payment requirements and competitive interest rates, the VA places limits on what fees lenders can charge borrowers.
As you get started on your path home, make time to educate yourself on the actual costs of homeownership.  When planning ahead, you'll know how much you can afford, and you can avoid any surprises from unanticipated expenses.
VA funding fee
VA loan borrowers should expect to pay a VA funding fee. The fee goes to the VA (not the lender) and helps cover losses on the few loans that go into default. The funding fee varies based on the type of loan, the borrower's military category, and whether or not a down payment is made. It's usually going to cost you between 1.25% and 3.3% of your loan amount.
However, VA borrowers do not have to pay the funding fee if they are:
A veteran receiving VA compensation for a service-connected disability, or

A veteran entitled to receive payment for a service-connected disability if they did not receive retirement or active duty pay, or

A surviving spouse of a veteran who died in service or from a service-connected disability.
Borrowers can finance the funding fee into their loan amount, but the other closing costs must be paid out of pocket at closing.
VA closing costs
Though there is not a down payment with a VA loan, there are closing costs. VA closing costs average around 3-6% of the loan amount — or roughly $9,000 to $18,000 on a $300,000 home loan.
Some of the closing costs a veteran can pay include:
VA funding fee

Appraisal

Credit report

Title insurance

Origination fee

Recording fee

Survey fee

Discount points (to lower your interest rate)
Learn more on how mortgage discount points can lower your interest rate.
Your lender is required to provide you with a Loan Estimate, which outlines the exact fees you need to pay at closing. Except for the VA funding fee, all closing costs must be paid at closing and may not be financed into your loan.
The 1% fee
The Department of Veterans Affairs (VA) allows lenders to charge borrowers an origination fee. It can be a flat fee or the sum of many loan-related fees. Your lender can only charge you 1%, and that 1% will cover the cost of processing, underwriting, and originating your loan. So if you're looking to finance a $300,000 home, the most a lender can charge you is $3,000.
Non-allowable fees
Minimizing closing costs is one of the most significant benefits when using a VA home loan. That's why the VA loan program includes non-allowable fees (fees that can't be charged on a VA loan), such as:
Non-title related attorney fees

Rate lock fees

Real estate broker fees

Tax service fees

Lender document fees

Transaction coordinator fees

Pre-payment penalty fees

Underwriting/processing fees

Escrow or notary fees

Loan closing fees
The lender has to cover these non-allowable costs out of its flat 1% charge. The VA will not insure the loan if the veteran pays them.
If you have questions about whether or not a particular fee is allowed on a VA loan, be sure to ask your loan officer or mortgage consultant.
Closing cost assistance
Maybe you're wondering who pays VA non-allowable fees. Or, more specifically, what does the seller have to pay on a VA loan? 
Anything that is not covered by the 1% fee can be paid for by the seller (also known as seller concessions), the real estate agent, or absorbed by the lender as a lender credit.
Some lenders have restrictions on how much the seller can credit to the buyer at closing, but VA loans allow a seller to pay all of the closing costs for the buyer.
Learn more about how seller concessions work.
If the seller is not interested in paying your closing costs, it's in your best interest to see what your real estate agent or lender can do. Using a lender credit could raise your interest rate, so be sure to research and ask questions before you sign any papers.
VA Interest Rate Reduction Refinancing Loan (IRRRL)
The VA IRRRL program is a streamline mortgage refinance option that allows closing cost fees to roll into the new loan. You're (often) able to enjoy a speedy process because of little paperwork and potentially not needing an appraisal.
VA borrowers choose this option when looking to lower their rate on a current mortgage. You cannot access cash with this refinance program.
Learn more about what to expect when closing on a refinance.
The bottom line
Mortgage rates are competitively low right now, but they're expected to rise several times throughout this year alone. It's a great time to purchase a home or refinance a mortgage to secure a lower rate.
The VA home loan program is an affordable way for military service members and veterans to achieve the dream of homeownership. Be sure to choose a lender who is in it for you, someone who can explain VA non-allowables and your options for additional closing cost savings.