VA IRRRL Home Refinance Program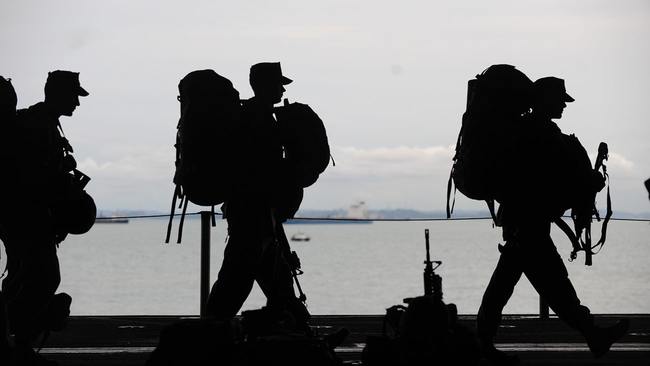 If you're a military service member, you probably know a thing or two about moving. You may even know a bit about home buying and financing.
For those of you who currently own a home, what loan program did you choose? Is it a fixed-rate mortgage or an adjustable-rate mortgage (ARM)? Both options start with a fixed-rate, but it's important to know that the ARM option can change over time. So depending on when you originated your loan, you could be due for an interest rate increase. What do you do next?
The VA Interest Rate Reduction Refinancing Loan (IRRRL) — also known as a streamline or "VA to VA" loan — may be a strategic solution. Here's why:
Key benefits of a VA IRRRL
No appraisal is required when applying for a VA IRRRL.

There are no origination fees to pay.

Monthly mortgage insurance is not required.

A VA IRRRL may be done with "no money out-of-pocket" by including all costs in the new loan or making the new loan at an interest rate high enough to enable the lender to pay the costs.
Reasons to use a VA streamline
You're looking to lower your rate to reduce monthly payments.

You want to transition from an ARM to a fixed-rate mortgage.

You're interested in reducing your loan term from 30 years to 15 years.
VA IRRRL requirements
It must be a VA to VA refinance, and it will reuse the entitlement you initially used.
A new Certificate of Eligibility (COE) is not required.
For a VA IRRRL, you only need to certify that you previously occupied the home (so the house can be an investment property, a rental property, or a second home).

The interest rate on the new loan must be lower than the rate on the old loan unless you're refinancing an ARM to a fixed-rate mortgage. In that case, the VA will allow you to refinance your mortgage to a higher interest rate.

You will have to pay the VA funding fee unless you are considered exempt.
There is a waiting period for the VA IRRRL refinance. As of June 1, 2018, the closing date of a new VA streamline loan must be after both of the following events have occurred.
At least 210 days (about seven months) have passed since the first payment on the current VA loan.

At least six full payments have been made on the VA loan being refinanced.
Cash-out refinancing
You may not receive any cash from the loan proceeds unless money is used to pay for energy-efficient improvements. This refinance option allows up to $6,000 more on a loan if the home meets the energy-efficient standards. The money is not given to you, though. Instead, your lender will disburse it to the appropriate professionals.
Common energy-efficient upgrades include:
Insulation

New doors or windows

Programmable thermostats

Efficient HVAC units
If you're looking to pay off high-interest debt or access cash proceeds, take a look at a VA cash-out loan.
VA IRRRL program pros and cons
As we mentioned above, a VA streamline refinance allows you to lower your rate and switch to a fixed-rate mortgage. Just keep in mind that this program will not benefit everyone. For one thing, borrowers are still on the hook for closing costs and may have to reset their term, depending on the lender they use.
That's why we suggest shopping around for the best VA IRRRL rates and choosing a lender who has your best interests in mind.
If your goal is to remain in your current home with a lower monthly mortgage payment or a shorter loan term, it's time to consider a VA IRRRL. Learn more about all VA home loan programs by calling one of American Financing's mortgage consultants.