Debunking 4 Common Mortgage Refinance Myths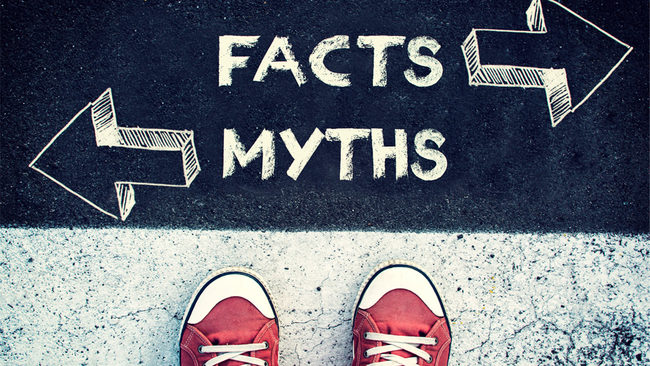 When you refinance a mortgage on your home, you pay off the original mortgage and replace it with a new one. Maybe it's a new interest rate or term, even taking cash out of your home equity. There are many benefits available to you. Before getting started, though, it's important to understand the realities behind a few common mortgage refinance misconceptions.
Here are four of the biggest myths when it comes to refinancing.
1.  You have to reset your loan term
Having to start over is a big fear for homeowners. You pay a lot in interest upfront, so it's not encouraging to have to start again — putting even more toward interest — just to secure a lower rate or access to cash.
Here's a secret: depending on the lender you choose, you may not have to start your term over. It's becoming more common for lenders to write custom loans with not-so-traditional terms. Think 12 or 18 years instead of being stuck with 10-, 15-, or 30-year options. While 15-year terms sound incredibly attractive, their higher monthly payments may not be doable. So, be sure to ask if your lender offers 18- or 20-year terms instead. You could save thousands, even tens of thousands, in long-term interest.
2.  You'll lose your equity
Your home equity is only affected if you add to your loan principal, as you would during a cash-out refinance. The cash is accessed from the home equity you've earned so that equity will lower based on the amount you take out.
What you need to know: simply lowering your interest rate, dropping mortgage insurance, or shortening your term will not affect your equity. So you can take advantage of today's competitive rates while also continuing to build your equity. That equity may come in handy further down the line when you need access to cash or want to use it toward a new home down payment.
3.  You shouldn't move short-term debt into long-term debt
This refinance myth sounds pretty credible, but it's not. Credit card rates are almost three times what mortgage rates are, and that interest compounds quickly making it difficult to pay off the debt if you're only making minimum monthly payments. If you can relate, it's worth considering a mortgage refinance to consolidate debt.
Here's how and why it works: a $2,000 credit card balance with an 18% annual rate takes 370 months to pay off if you make the minimum 2% payment — that's 10 months longer than a 30-year mortgage.
Debt consolidation into your mortgage, using equity to pay off those high-interest charges, may be a viable solution if you've racked up serious debt. Just be sure you're able to stay out of debt. The last thing you want is to acquire more debt once those credit cards are paid off.
4.  Not enough time has passed since your last refinance
Believe it or not, you may be able to refinance as soon as six months after your previous mortgage refinance. Maybe rates are lower or you're regretting not taking that 15-year term over a 30-year mortgage. It is possible to take advantage of a new loan program sooner than later. But, that doesn't mean you should.
Before choosing to quickly refinance your mortgage, ask yourself: what are my financial goals, how long do I plan on remaining in the home, are the closing costs worth the immediate change, and are there any pre-payment penalties I'd be facing? Choose a lender who has your best interests in mind. They can tell you if now is the time to refinance, or if you should wait a few more months, or even years.
Want to better understand if now is the time to refinance? Calculate your break-even point, or run numbers through a mortgage refinance calculator.
Now that we've debunked these four common mortgage refinance myths, it's time to (once again) ask yourself: should I refinance my mortgage? While it can be a money-saving move, there are costs involved.
Find out if enough time has passed, if the costs are right, and if the benefits can make a significant difference simply by calling one of our mortgage consultants. You can expect a simple approach centered around guidance, never any pressure. It's your mortgage, and you deserve a loan program that fits your current life but also sets you up to achieve your financial goals, without any setbacks.
To learn more, schedule a free mortgage review, or call (800) 910-4055.